16 Spring Dresses for Every Budget and Occasion
Treat yourself to the best.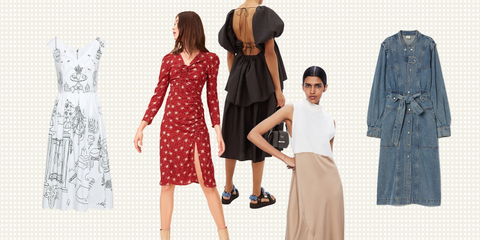 Design by Morgan McMullen
The sole reason I get excited about spring is because I can wear a dress again and not catch a cold. After months spent confined to sweaters and fleece-lined leggings, my legs beg for sunlight and my arms are ready to be bronzed. But...we're still stuck in the middle of winter. Instead of dwelling on this, though, I'm buying a bunch of warm-weather dresses to get me through the winter blues. By the time that 70-degree weather rolls around, my spirits will not only be lifted but my wardrobe will be armed with the season's finest selection of dresses. From your vacation whites to party-ready florals, ahead are 16 of the best spring dresses to shop right now.

This content is created and maintained by a third party, and imported onto this page to help users provide their email addresses. You may be able to find more information about this and similar content at piano.io