Editors handpick every product that we feature. We may earn commission from the links on this page.
Regina in Rochas and Cady in Carven: Outfitting the Cast of 'Mean Girls' in 2017 Couture
Don't wear a tank top two days in a row.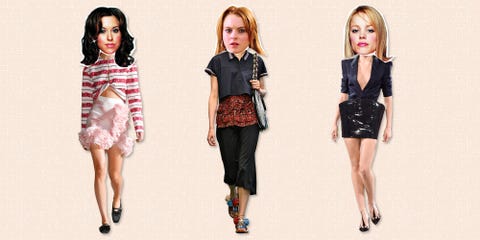 Getty, Paramount, design by American Artist
Great zone-out activity: imagining what happened to the characters of Mean Girls after graduation. Did Damien and Janice move to Williamsburg and become studio assistants by day and girls-about-town by night? Did Regina George end up in something cold-blooded, like corporate takeovers? Here, to add more color to whatever epilogue you've thought out, we've outfitted the cast in the best of the Spring 2018 collections.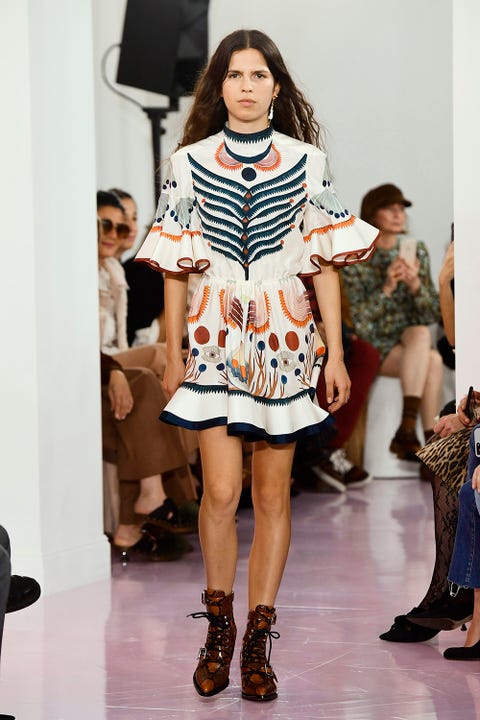 Karen in Chloé
After a short stint as a TV meteorologist, Karen's breasts told her it would 100 percent be a good idea to go wherever the wind takes her. So she went to Burning Man. But then her ESPN informed her that that might not be a sustainable lifestyle, so now, she's one of those girls who doesn't have a regular job, just projects, for which she wears the new, more Ghesquière-ish Chloé to work on.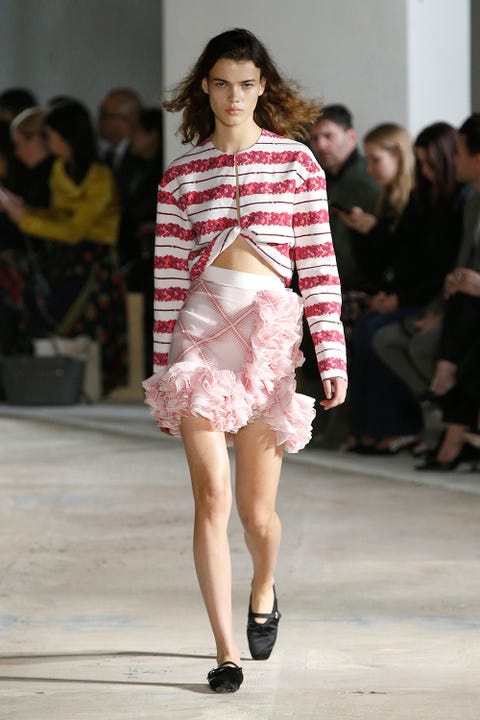 Gretchen in Giambattista Valli
Ah, Ms. Weiners. She fell in (then out) with a series of cliques, even in her adult life as a publicist for Toaster Strudel, and never quite recovered. But at least she married the heir to the Eggo Waffles fortune, which means she can outfit herself in frilly pink Giambattista Valli—after all, he did custom-make her cathedral-length wedding gown.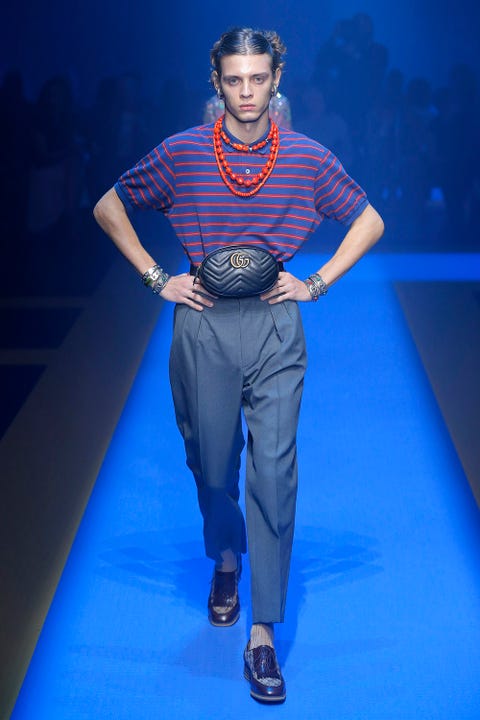 Damien in Gucci
He looks just like this now, really. With the little buns and the fanny pack and everything.
Shop similar: Gucci, $1,050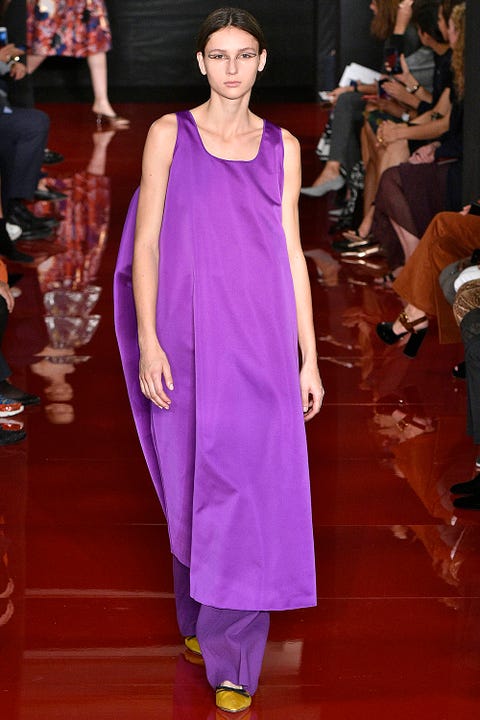 Janice in Rochas
Our girl's come a long way since that purple tux at prom (she doesn't eat gluten now, either, so too bad about that Walker Bros. voucher). These days, she works at a gallery, sometimes walks in friends' fashion shows (she did Maryam Nassir Zadeh this season but would rather not talk about it), and wears interestingly cut, voluminous things like this Rochas ensemble.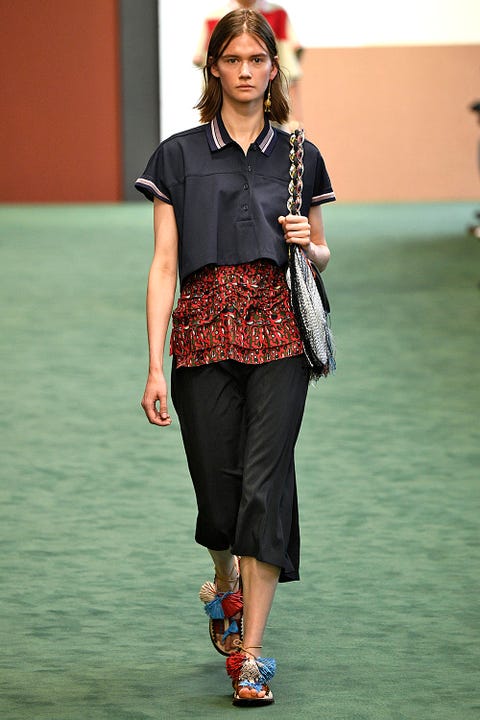 Cady in Carven
Will it surprise anyone to know that Cady Heron supported Bernie and now works in the healthcare sector? Not really, but maybe it will, slightly, that she wears Carven cropped polo shirts and culottes—along with tribal necklaces her mom got her in Africa.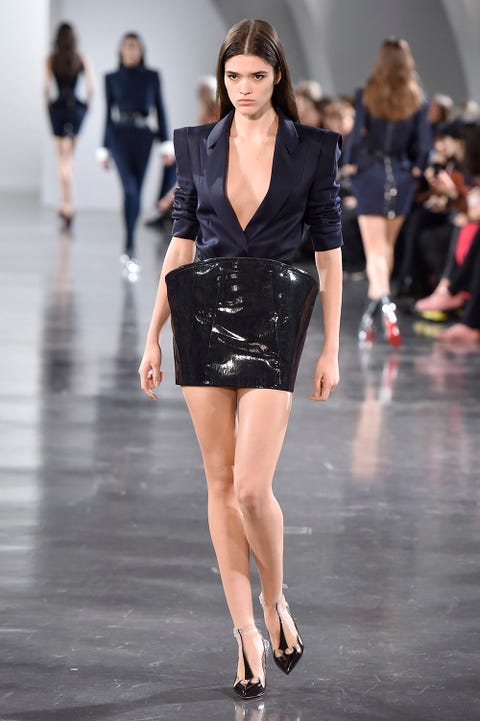 Regina in Mugler
(I know I fibbed about the "Regina in Rochas" thing only because of the alliteration. Forgive me.) Otherwise, corporate law, sick apartment, less sick personal life, and could still bulldoze right over you like she did to so many on the lacrosse field.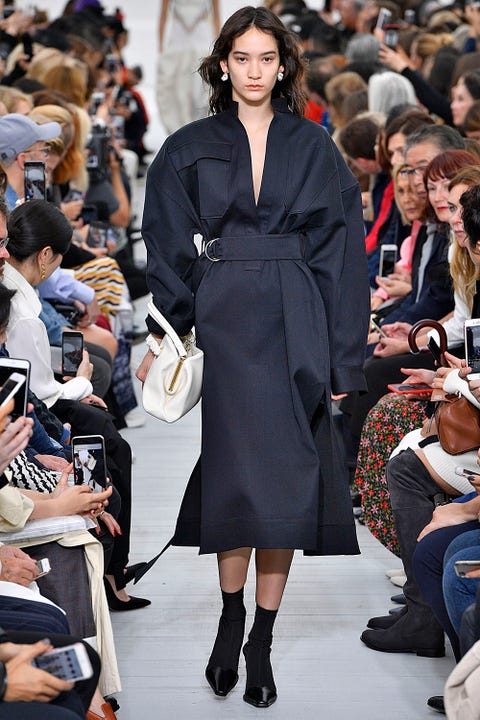 Mrs. Norbury in Céline
You bet the real hero of the story has done well for herself lending her mathematics skills to a different kind of drug-pushing (pharmaceuticals, that is). No more second job or Forever 21 polka-dot blouses for her—though Mr. Duvall does keep hanging around as a reminder of North Shore High School.
This content is created and maintained by a third party, and imported onto this page to help users provide their email addresses. You may be able to find more information about this and similar content at piano.io