How to Do '60s Fashion for 2017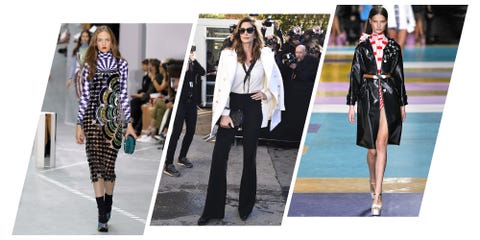 In many ways, 2017 and 1960 aren't so far apart. We're still very much fighting the same battles, and thanks to the merry-go-around that's fashion, we're still wearing some of the same things. But ahead, see how to reimagine the decade's hallmarks, from the prairie to the disco.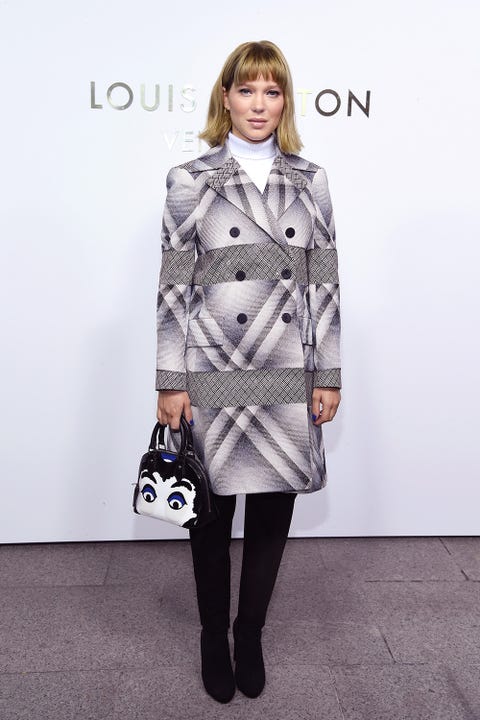 Léa Seydoux
Here, we've got Léa Seydoux playing the Catherine Deneuve character, who never has a loose thread on her faultless coat. (Though who knows what happens behind closed doors?) But these days, we're not beholden to such standards of "perfection," so feel free to loosen up—in the fit, your hair, your morals, whatever.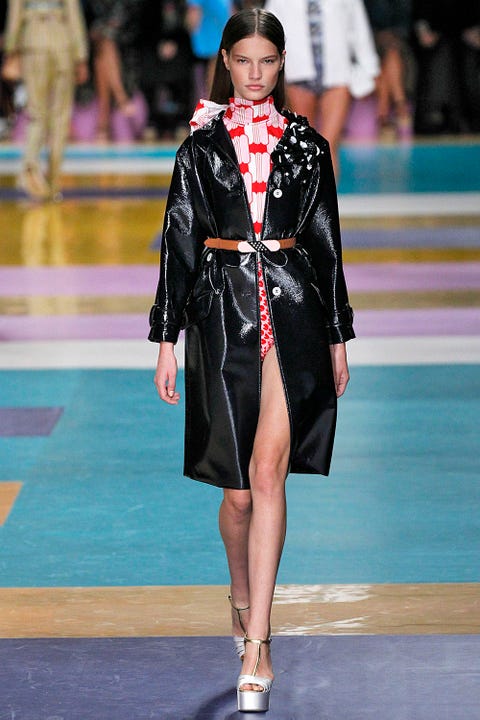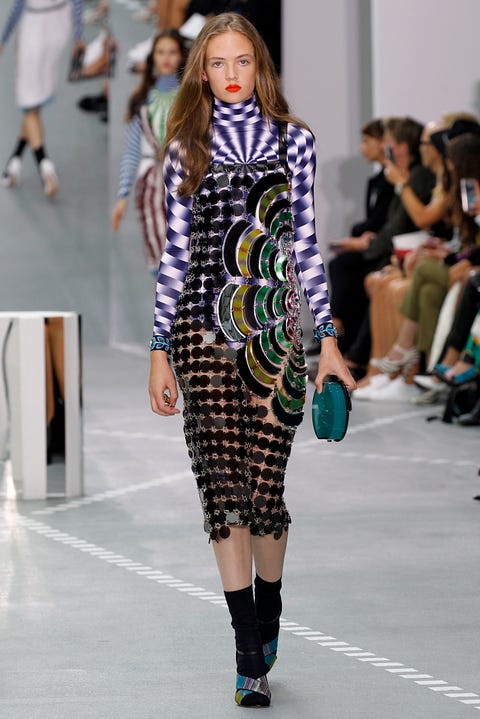 Mary Katrantzou
Moving onto the Paco Rabanne part of the decade, we've got his disc dress reworked with a psychedelic pattern but not worn as-is, as it once was. For the 21st-century woman, whose favorite layering trick might just be the turtleneck, that's exactly what we'll do.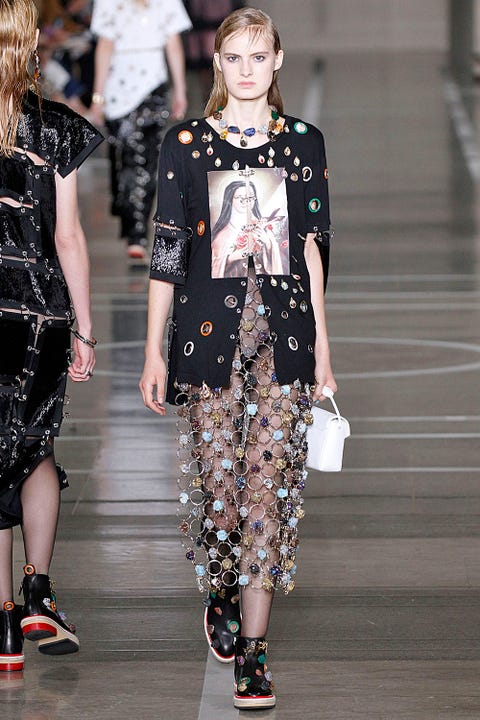 Christopher Kane
Or an oversize T-shirt on top and no pants. We've earned it.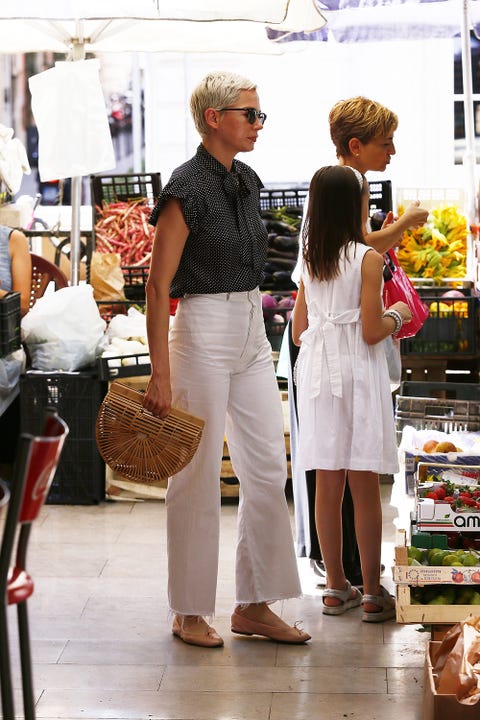 Michelle Williams
Now, moving into that late-'60s, Jackie O in Greece vibe, we've got Ms. Williams in Rome doing a pretty spot-on impression with her loose white jeans and wood basket. Though note the slight changes: wide-leg versus straight, and Cult Gaia's thoroughly modern arc shape versus the standard basket.
Cult Gaia, $130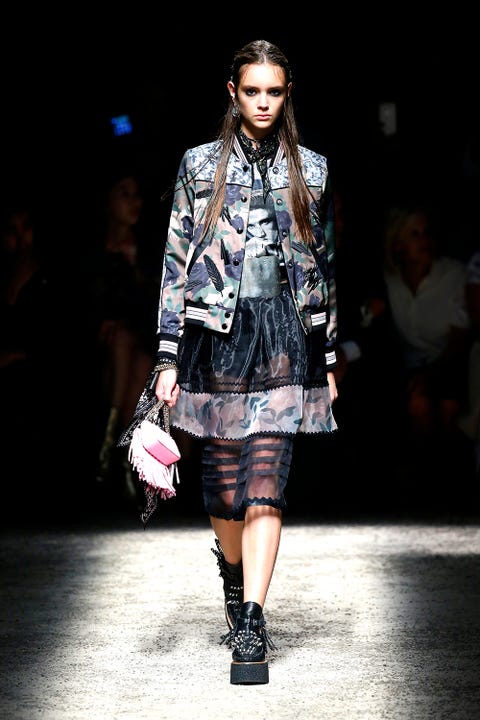 Coach
Next trope: the prairie look, remixed here with a bit of punk influence and a stronger military presence. Who knew calico and fireside family sing-alongs would play so well with black liner and petticoats?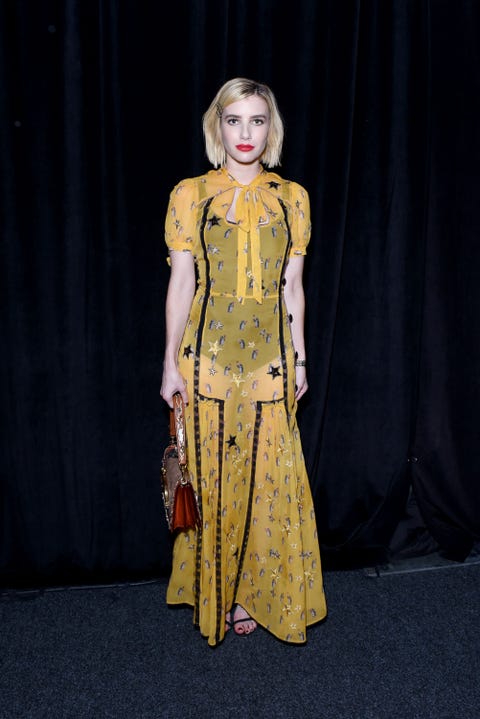 Emma Roberts
And attending the same show, Emma Roberts demonstrates a trick many designers are deploying these days to lighten up big gowns and bigger legacies: sheerness.
Shop similar: Coach, $795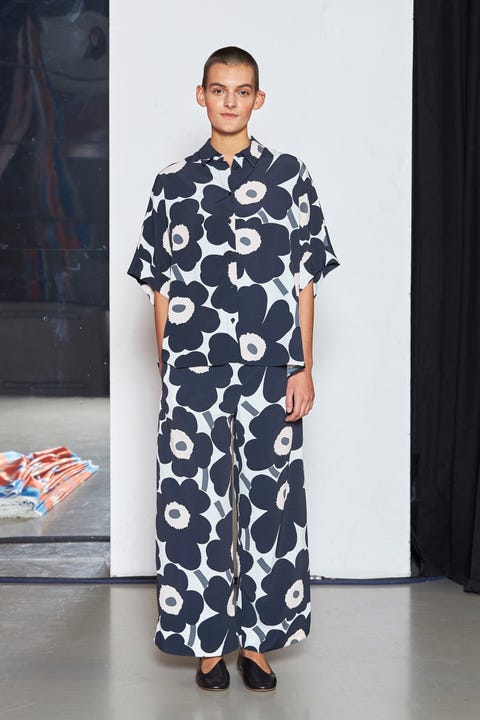 Marimekko
Or, when you're working with a well-known print, cut it into oversize separates and stick it on a model with a buzzcut.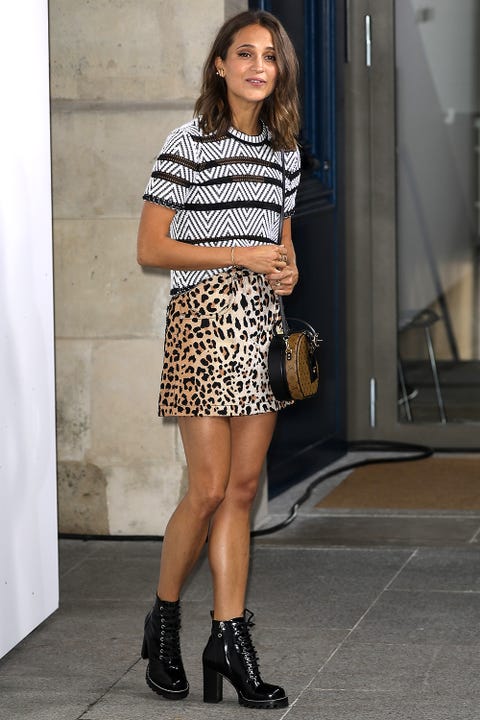 Alicia Vikander
Always a popular silhouette, the swingy mini of the '60s does for your legs what Kim Jong Un wishes lifts did for his height. While co-ords are always a good idea, there's no time like now to mix prints.
Shop similar: H&M;, $20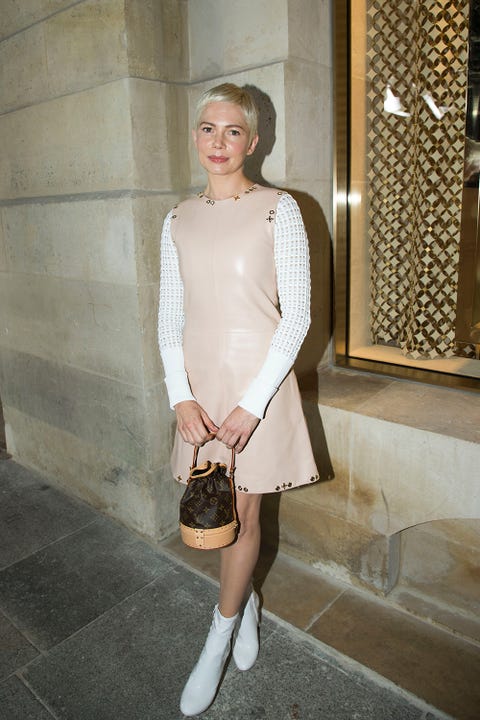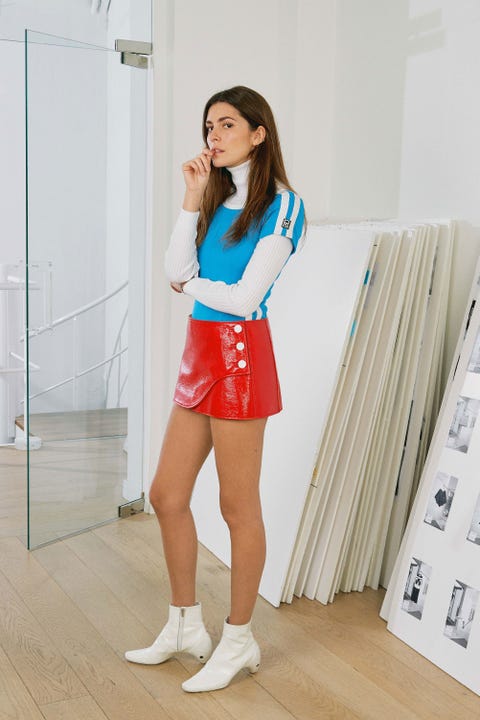 Courrèges
Seen here in a new-old-feeling kitten heel and with some athletic, Adidas-y touches that are having a moment now too.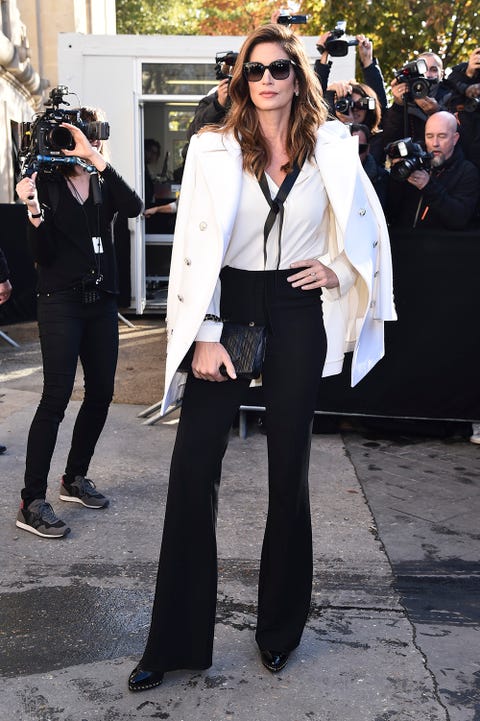 Cindy Crawford
But sometimes, a Command+C, Command+V job will more than suffice, as this supermodel proves in her wide-leg trousers, white blazer, and "I practically invented Studio 54" attitude.
This content is created and maintained by a third party, and imported onto this page to help users provide their email addresses. You may be able to find more information about this and similar content at piano.io