7 Designers Who Are in the Running to Make Meghan Markle's Wedding Dress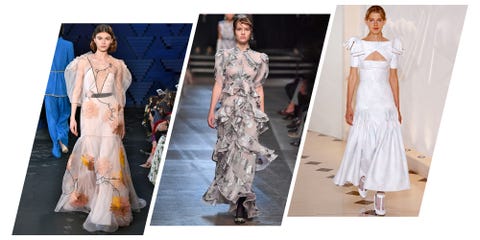 Live from this Monday-est Monday, it's Meghan Markle and Prince Harry's long-awaited engagement [vuvuzelas sound, but not in an annoying way]! We'll have a while yet to let the anticipation keep building, but it's not too soon to start monetizing this by betting on whose sketch (come to life) Markle will wear that historic spring day. Here, seven possible wedding-dress designers who could get the job done with all the pomp, circumstance, and personal style she deserves.
1
Sarah Burton for Alexander McQueen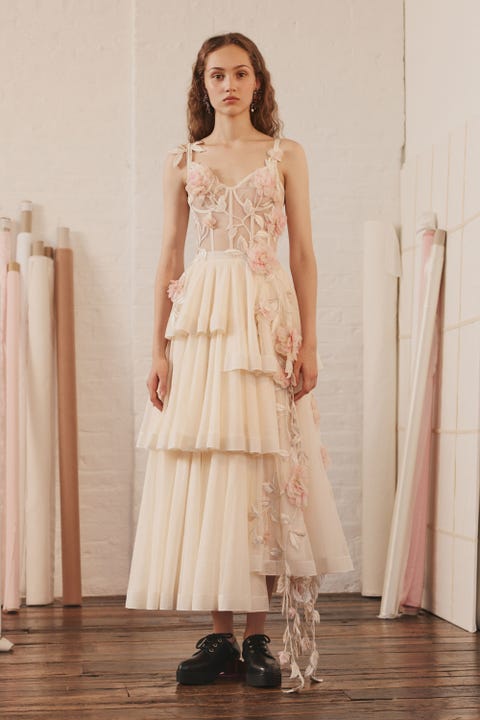 It could happen, given that we've got Pippa (back to her in a sec) to act as a buffer against the expected "Kate did it first"-ism. But even as a nod to her sister-in-law—and even if creative director Sarah Burton did lend her considerable design and construction talents to creating a whole different vibe (which she absolutely would)—would Meghan Markle really pass up on the chance to try something new?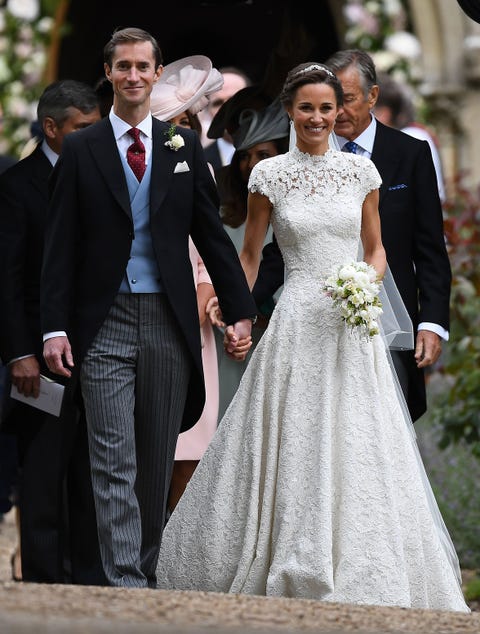 We run into the same predicament with Deacon, who has said that he'd be "more than delighted" to outfit Markle when she becomes an official Royal Person. Deacon's been vetted, but they'd probably want more breathing room between.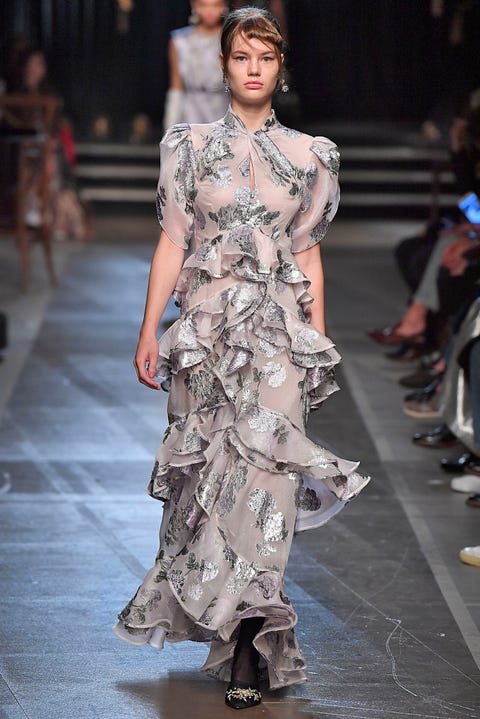 Now onto the relative newcomers, beginning with Turkish-Canadian designer Erdem Moralioglu. His star hasn't stopped rising, with a successful H&M collaboration and loads of primo celebrity placements under his belt, so this could be another achievement to add to his CV. Other pluses: He's based in London, and his brand of lush romanticism (not too sexy) would set a youthful, yet distinguished, tone for the couple's legacy.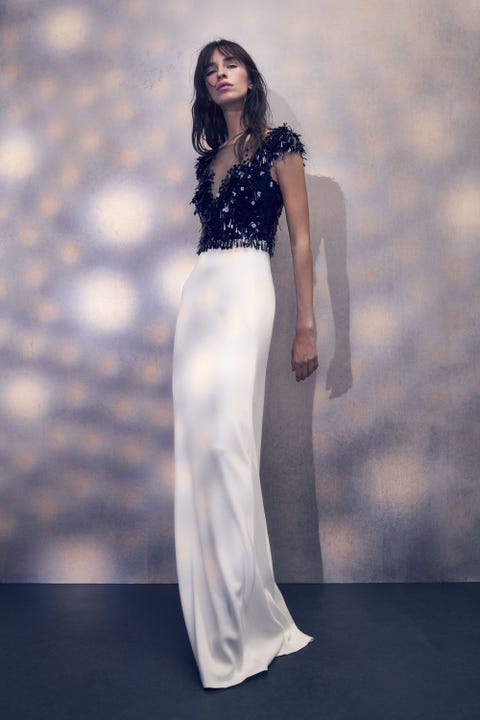 Practically every other evening dress Kate Middleton wears is by her, but will this be Packham's chance to grab a headlining role in the Great British Monarchy Fashion Show? With her flattering shapes and judicious use of embellishment, she could very well be just the right fit for someone who prefers clean shapes but hails from Hollywood razzle-dazzle.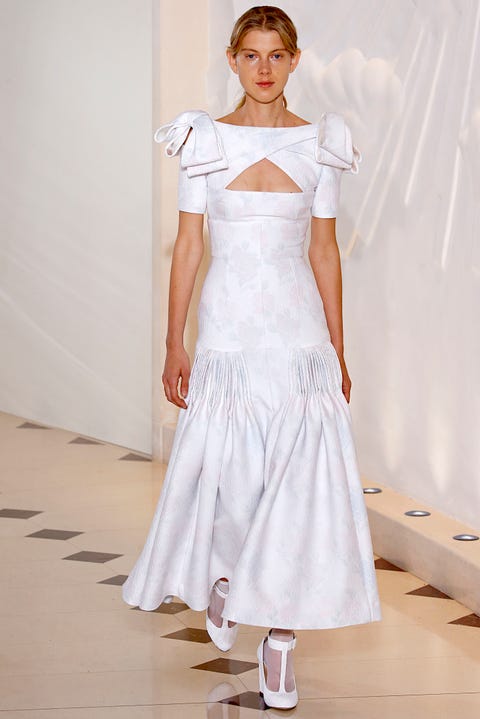 What she's got going for her: a long list of society ladies (+1) who flock to her for tailoring (+1) and stately, elongating eveningwear (+74). What might give them pause: Until 2012, Wickstead's business was exclusively made-to-order (+1, actually), so you don't get as much of that sense of history. Though judging by the vibe she's given off so far, maybe a breath of fresh air is exactly what Markle wants.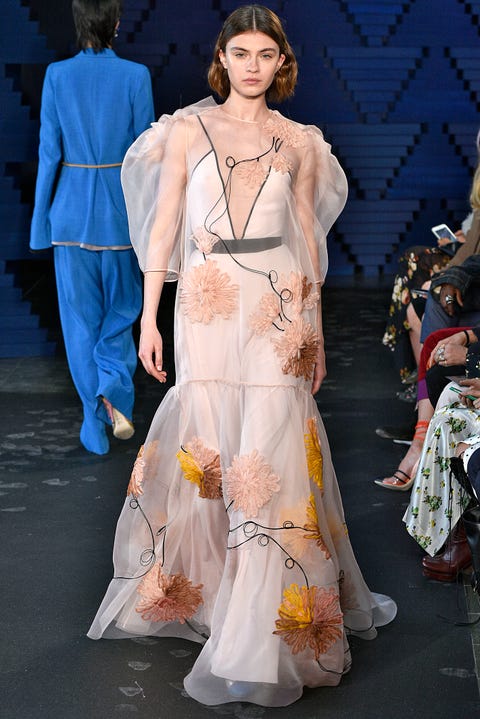 A similar story with similar pros and cons, though also with an artier, more architectural flavor to the clothes. And that could be just the ticket for Markle, who has said she's an acolyte of Emmanuelle Alt, who wouldn't be caught dead in a ruffly cupcake gown.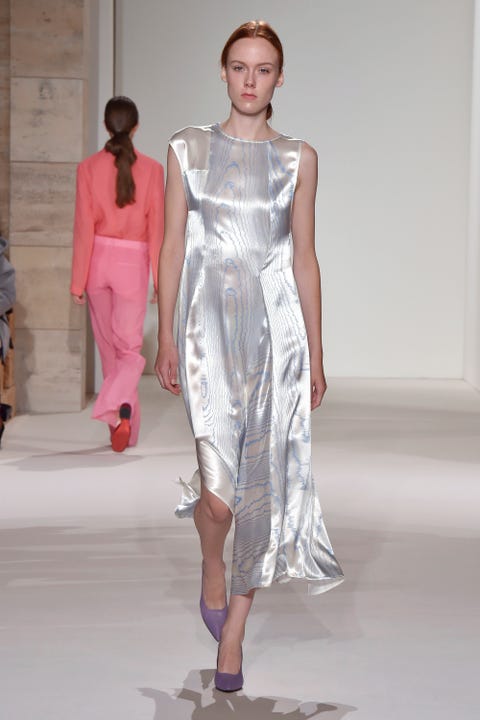 To end, we throw this not-so-wildcard into the mix. First, as she's proven time and time again, Victoria Beckham is no "celebrity designer"—she's got legit fashion chops. Second, VB's clean, unfussy aesthetic aligns well with MM's, perhaps better than any others on our shortlist. And third, if this whole affair is meant to be low-key, why not take the opportunity to be truest to oneself instead of projecting an image others expect of you? Easier said than done, but we're rooting for you, Markle. We're all rooting for you.
This content is created and maintained by a third party, and imported onto this page to help users provide their email addresses. You may be able to find more information about this and similar content at piano.io