What to Wear to a Wedding
We've pulled together your best bets for every scenario.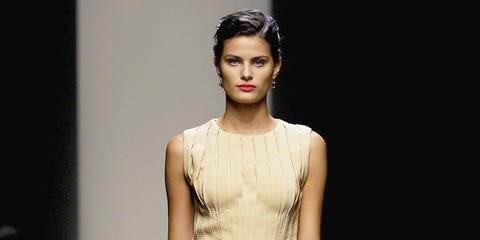 So you didn't make the bridesmaid cut — well played! Now, what the hell do you wear? We've pulled together your best bets for every scenario (from the courthouse quickie to the French chateau) so you can blend in without being overlooked.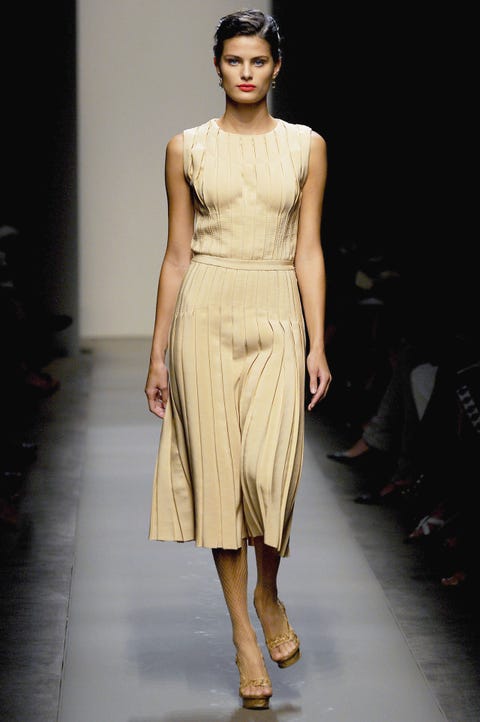 Justice of the Peace Witness
If the no-frills bride is saying "I do" in an all-business pants ensemble after work, complement with a neutral sheath (no loud patterns) and wedges — then buy the first bottle of rosé at the wine bar after-party.
Designer: Bottega Veneta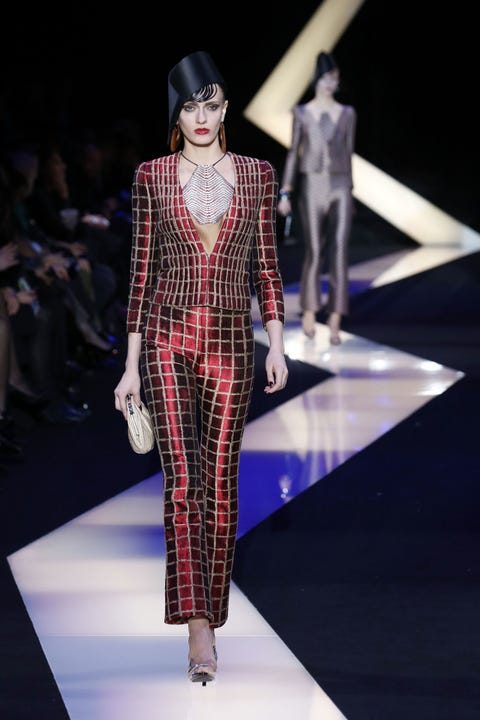 Justice of the Peace Witness
Tying the knot at City Hall is all about sticking to the basics. Opt for something classic — a slender pantsuit is chic and appropriate if the bride is skipping the altar bells and whistles.
Designer: Armani Prive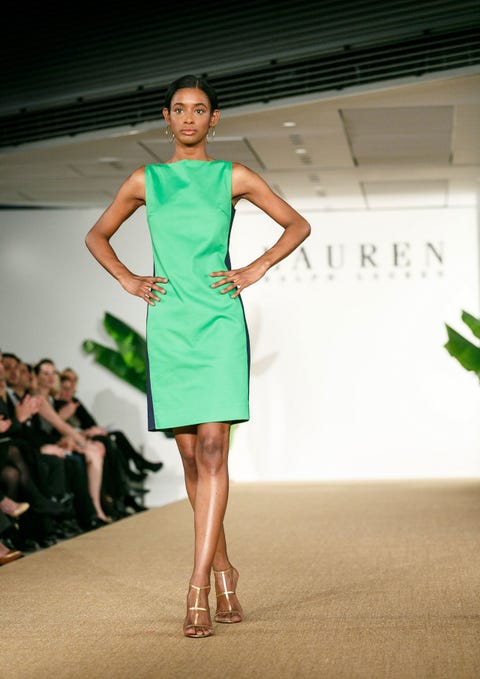 Beachfront Blowout
Seafoam or coral colors perfectly match the backdrop of any sandy destination. Select something short so you can get your feet wet without drenching your dress in saltwater.
Designer: Lauren Ralph Lauren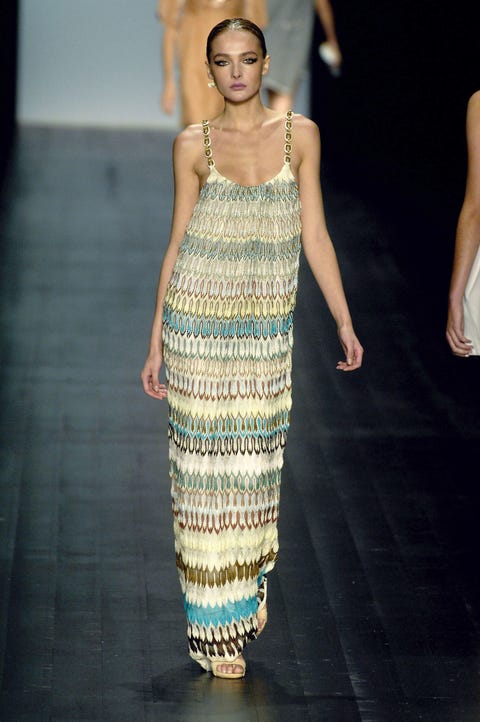 Beachfront Blowout
The long, print maxi dress was made for exotic locales. Since you've spent your savings on a ticket, skip the shoe splurge and slip into metallic gladiator sandals. The 5'4" groomsman will thank you.
Designer: Missoni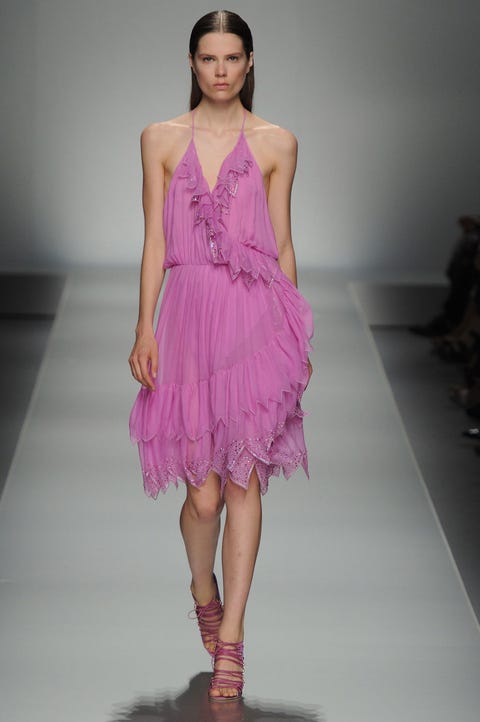 Country-Club Nuptials
You can let some shoulder and collarbone slip at this clean-cut midday affair. Keep your outfit flouncy and bright, but save the boat shoes for the morning after brunch.
Designer: Blumarine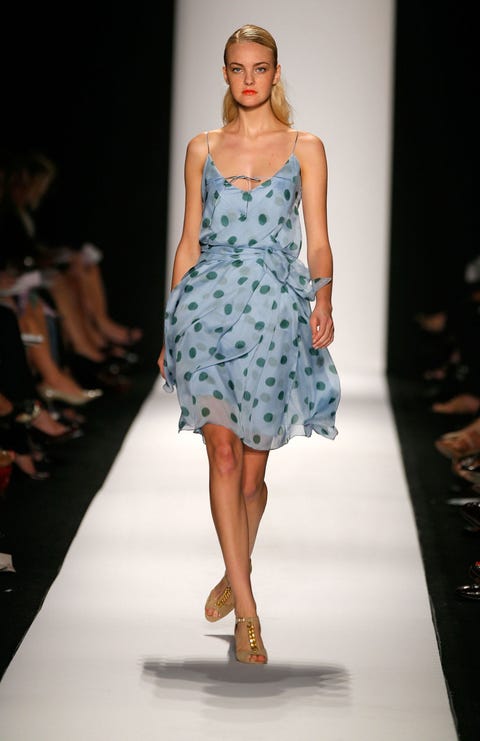 Country-Club Nuptials
Nothing is more garish at a preppy noon wedding than edgy couture. Stick to pastel tea-length or eyelet dresses and peep-toe flats so you don't poke Louboutin-size holes in that prize-winning golf course.
Designer: Carolina Herrera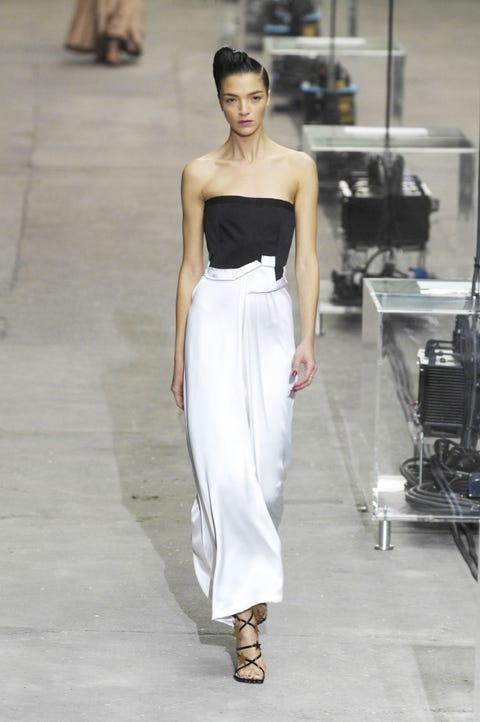 Black-Tie Basics
Don't buck tradition: Pony up for a timeless, long black-and-white strapless or short-sleeve gown. Gloves optional. (But if — like us — you eat, beware: Those things are a major pain during the passed hors d'oeuvres.
Designer: Yves Saint Laurent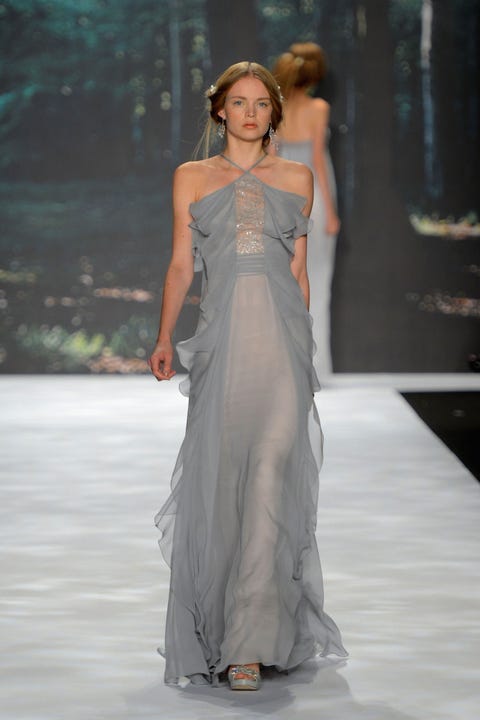 Black-Tie Basics
Nothing is more elegant than an ethereal, understated gown. Add an accessory or two to make your demure outfit pop in a matrimonial sea of neutrals.
Designer: Badgley Mischka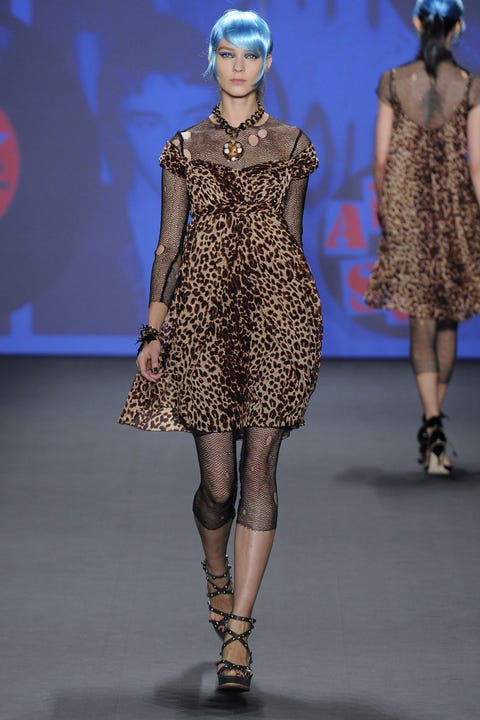 The Dreaded Themed Affair
Don't worry about splurging on a whole new outfit — wear something with a theatrical flair and accessorize with a wig or wacky makeup, according to whatever superhero, fairytale, or zombie theme the bride chooses walk the aisle to.
Designer: Anna Sui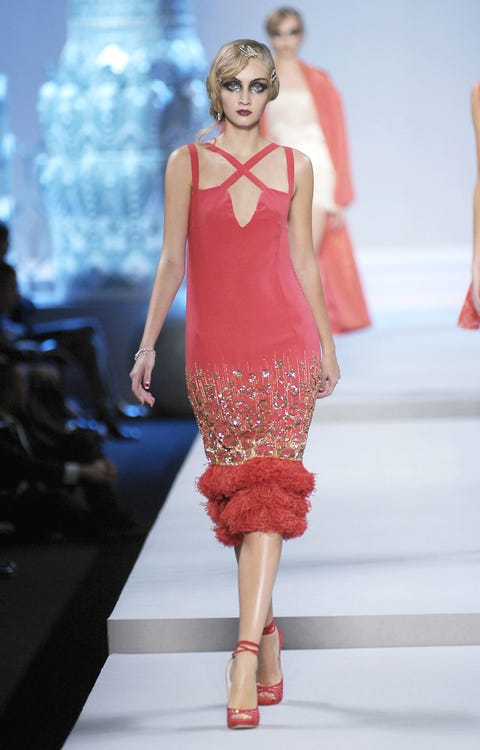 The Dreaded Themed Affair
Great Gatsby glam? Try a drop-waist frock with a feathered cloche (yes, feathers!). Medieval madness? Eschew elf ears for a plum gown and decadent jewels. You'll thank us when the online photo album goes live.
Designer: Christian Dior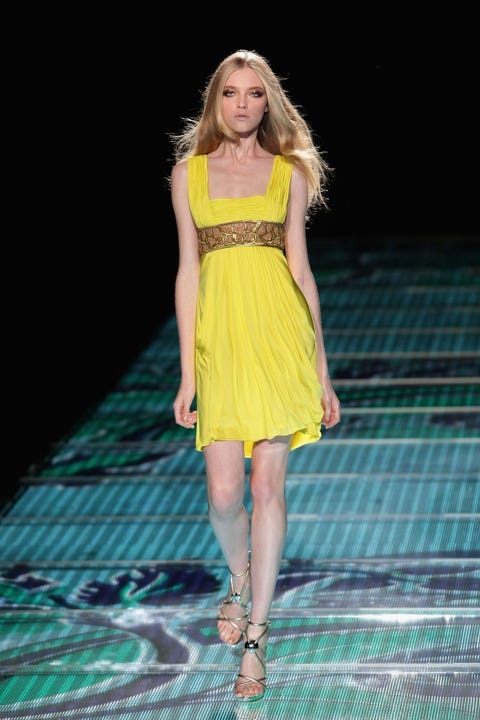 Vegas, Baby
Finally, a wedding where cleavage is acceptable. Wear something comfy enough to take you from the wedding to the craps table to the plane — it's gonna be a long night.
Designer: Versace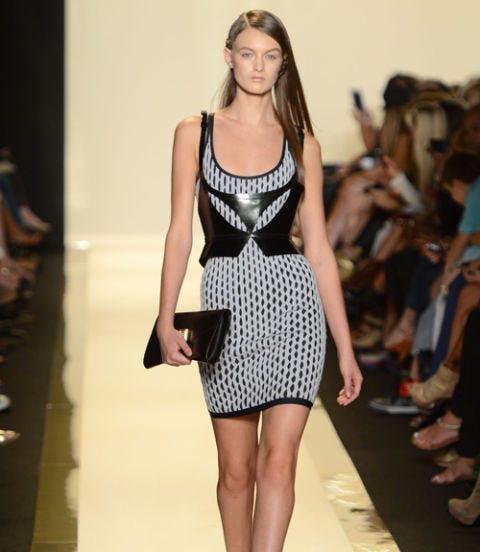 Vegas, Baby
You're in Vegas so almost anything goes. You don't need to make any commitments to anything too classic — a bodycon dress does just the trick for an unforgettable night. Plus, it can double as a bachelorette party frock!
Designer: Herve Leger
This content is created and maintained by a third party, and imported onto this page to help users provide their email addresses. You may be able to find more information about this and similar content at piano.io