The 15 Most Iconic TV Wardrobes
As Olivia Pope's impeccable wardrobe returns for another season of Scandal, we look back at the TV characters whose closets we still want to raid.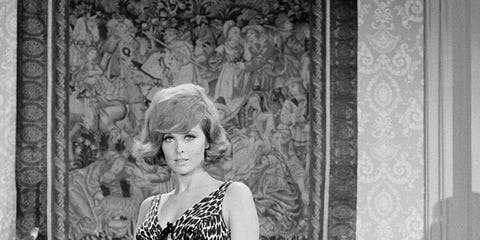 As Olivia Pope's impeccable wardrobe returns for another season of Scandal, we look back at the TV characters whose closets we still want to raid. Via Harper's Bazaar
Ginger Grant, Gilligan's Island
The "movie star" stranded on Gilligan's Island still managed to look chic for every occasion thanks to a seemingly endless supply of evening gowns and swimsuits.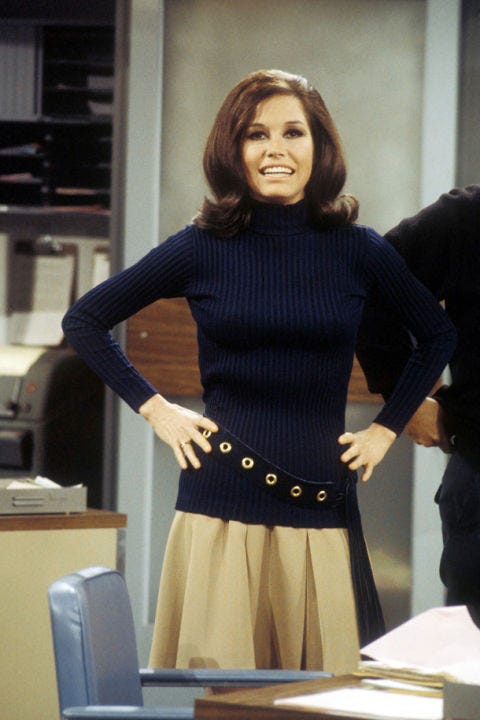 Mary Richards, The Mary Tyler Moore Show
As Mary Richards, Mary Tyler Moore embodied the original working girl, with a wardrobe of pleated mini skirts, shift dresses and pantsuits to match—don't forget the elegantly-tied silk scarf to complete the look.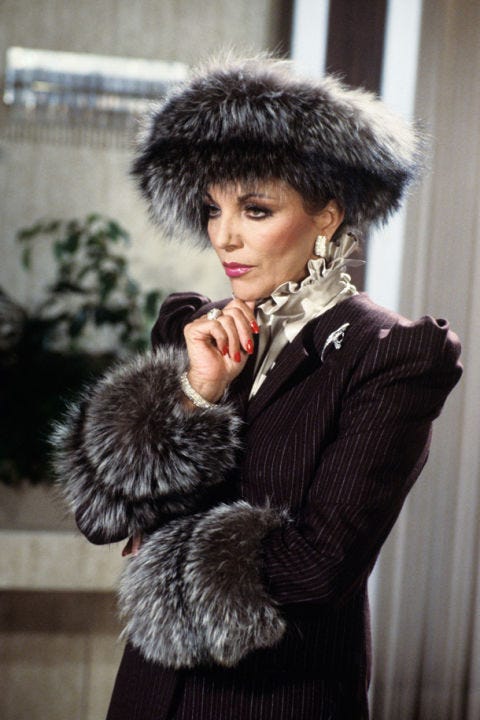 Alexis Colby, Dynasty
The queen of snark defined '80s glamour with a wardrobe full of fur, ruffles, lamé and shoulder pads. A lot of shoulder pads.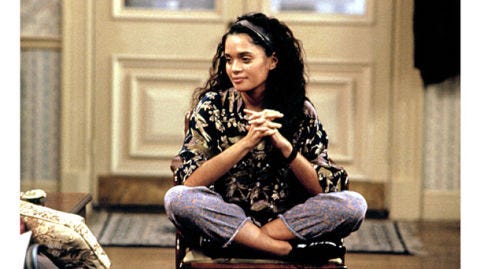 Denise Huxtable, The Cosby Show
The Huxtable family bohemian, Denise played with color, prints and a wide array of hairstyles during The Cosby Show's eight-year run.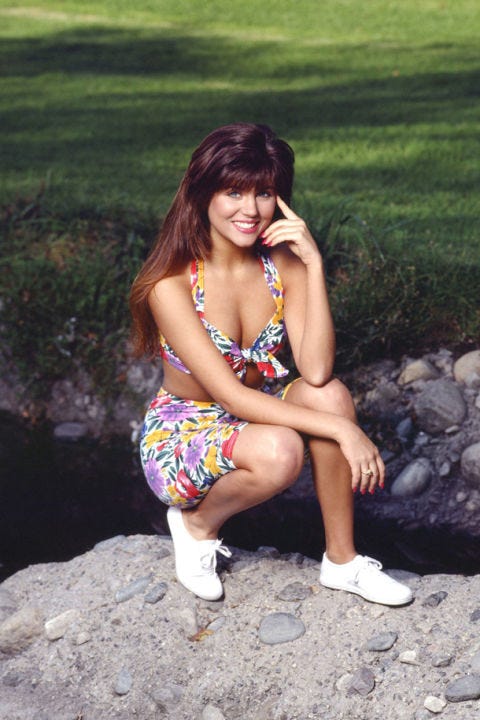 Kelly Kapowski, Saved by the Bell
With her clashing colors, dizzying prints and affinity for cropped tops, Kapowski was the poster girl for late '80s and early '90s trends.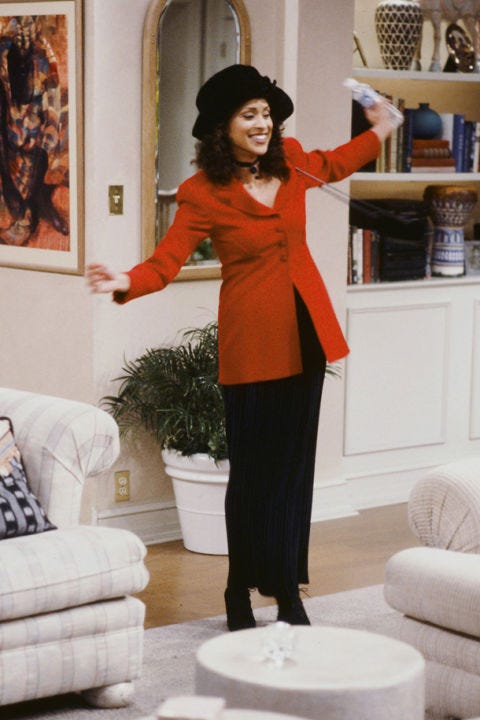 Hilary Banks, The Fresh Prince of Bel Air
Like Alexis Colby, Hilary had a knack for showing of her shoulders. Besides padded jackets, the eldest Banks daughter favored cut-out sleeves and shoulder-baring dresses, usually topping off her look with a killer hat.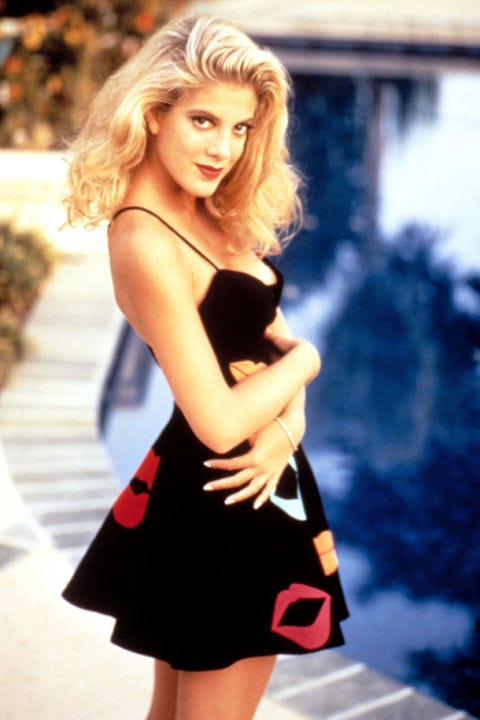 Donna Martin, 90210
Like Kelly Kapowski, Donna Martin favored the bold trends of the '90s, but with a sophisticated twist—think LBDs, cropped tops and high-waisted denim in solid colors or subtle prints.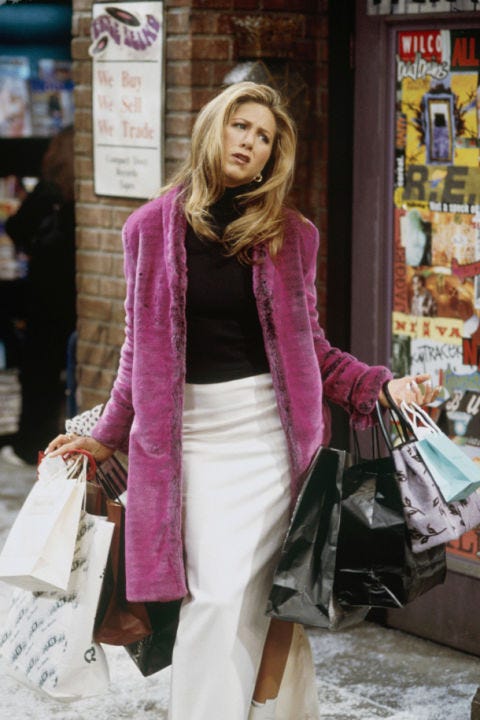 Rachel Green, Friends
Friends' resident fashion fan landed plum jobs at Bloomingdale's, Ralph Lauren and Louis Vuitton during the sitcom's 10-year run, and her signature haircut inspired women across the country to chop their hair.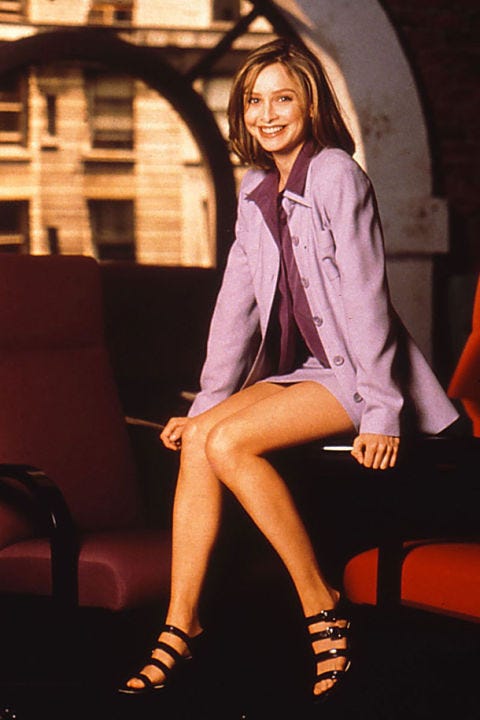 Ally McBeal, Ally McBeal
The lawyer with a penchant for day dreaming wore her feminism as a mini skirt. Her short hemlines caused controversy in and out of the courtroom in the late '90s and changed the way women looked at "power suits."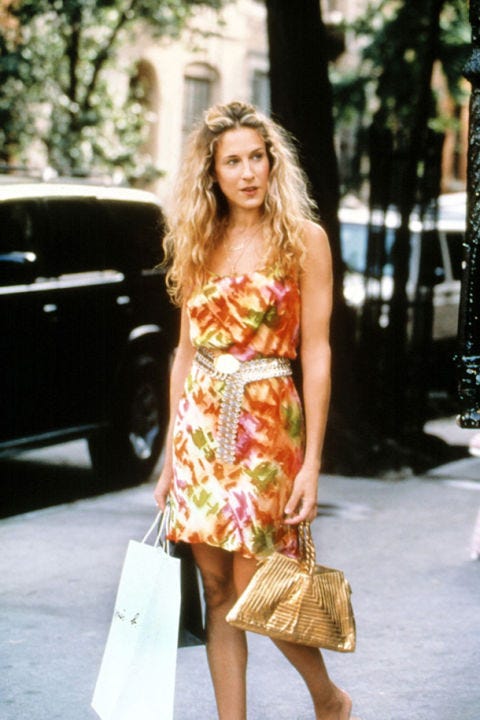 Carrie Bradshaw, Sex and the City
With a closet stocked with labels and a penchant for expensive shoes (she's credited with making Manolo Blahnik a household name), Carrie Bradshaw defined the term "shopping addict." Today, her Patricia Field-curated wardrobe still incites lust, 16 years after it made its HBO debut.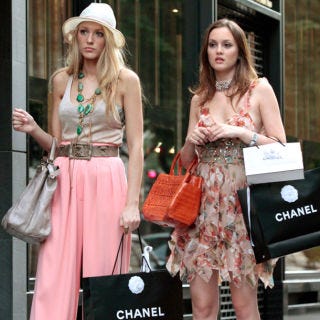 Serena van der Woodsen and Blair Waldorf, Gossip Girl
Three years after Carrie Bradshaw left TV, Serena van der Woodsen and Blair Waldorf arrived to stake their claim on the Upper East Side. As privileged New Yorkers, the duo spent nearly as much time shopping as they did scheming. While Serena favored bright prints and bohemian volume, Blair played the role of perfectly-coiffed prep school beauty queen with pleated skirts, ballet flats and her signature embellished headbands.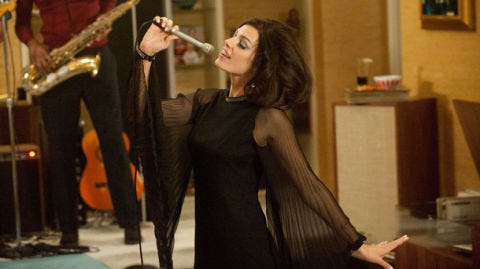 Megan Draper, Mad Men
Though Mad Men earned its fashion cred through the impeccable wardrobes of Betty Francis and Joan Holloway, Megan Calvet's arrival in season four heralded the inexorable transition of 1960s fashion from prim and ladylike to bold and brash. Plus, who could forget the black minidress the new Mrs. Draper donned for her performance of "Zou Bisous Bisous" from the season five premiere?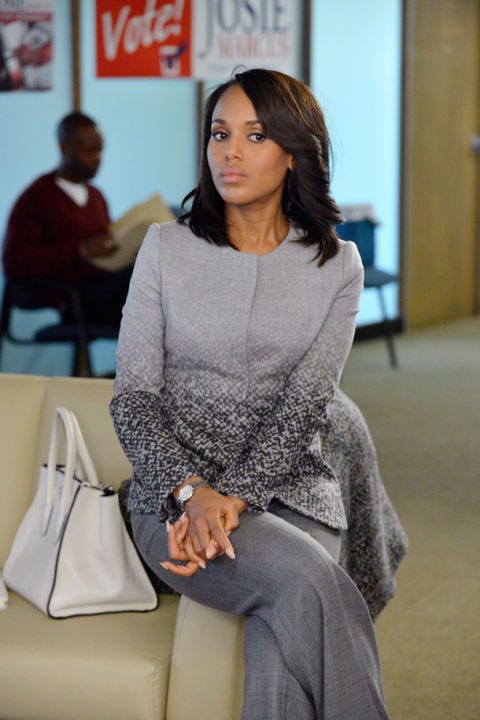 Olivia Pope, Scandal
Olivia Pope keeps controversy at bay in sharp suits and no-nonsense neutrals, always paired with a killer bag.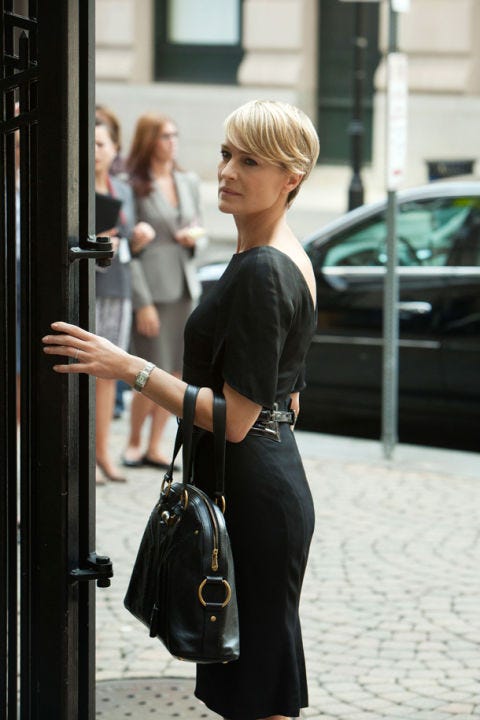 Claire Underwood, House of Cards
Mrs. Underwood relies on a closet filled with impeccably-tailored sheath dresses, blouses and pencil skirts to uphold her poised demeanor.
This content is created and maintained by a third party, and imported onto this page to help users provide their email addresses. You may be able to find more information about this and similar content at piano.io