Korea's Buzziest City Is Making Its Style Mark: A Peek Inside Seoul Fashion Week
From the catwalk to the street-style stars.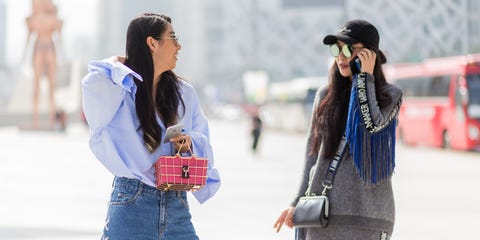 Beer-swigging models, star-studded front rows, über-rebellious fashion: Marie Claire Market Director Kyle Anderson takes you inside Seoul's Fashion Week.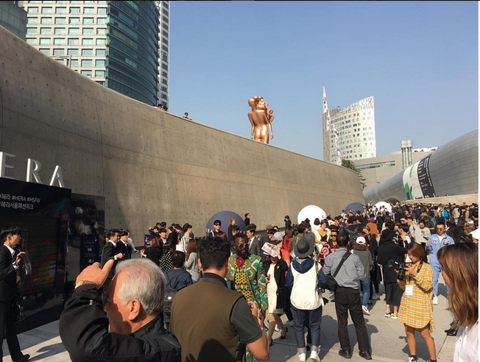 South Korean fashion is really carving a name for itself around the world, so there's lots of buzz in the air everywhere you go. All of the runway shows are held at Dongdaemon Design Plaza—a huge, neo-futuristic complex designed by late architect Zaha Hadid. It's the perfect backdrop for the boundary-pushing fashion put out by most of the Korean designers. Last year, it was the most Instagram tagged location in Korea.
(Photos via @seoulfashionweek)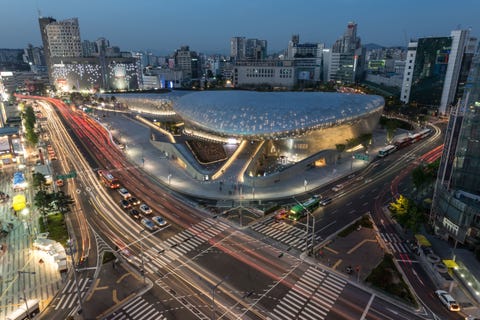 The Dongdaemon Design Plaza at night.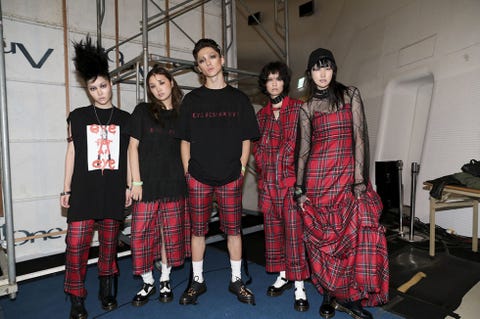 Designer Jinwon Woo kicked things off on Tuesday with a punk-inspired collection at Rocket X Lunch (@rocketxlunch_official), known walking the line between prep and street.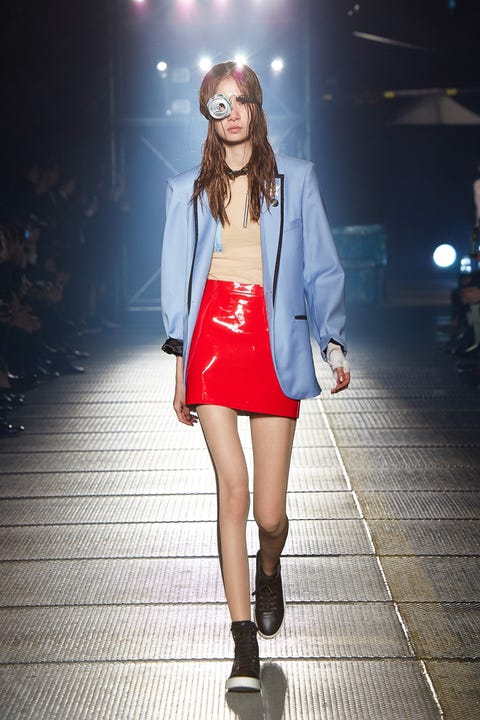 http://www.fashionsnap.com/collection/99is-/2017ss/gallery/index4.php)
Punk brand 99%is (pronounced 99 percent is) was one of the most talked about shows this season. Guests and models drank Brewdog "Punk IPA" beers and smoked cigarettes (lighters and ashtrays were on every row). There was beer and smoke spilling everywhere in the front row as the models walked the runway. A haute mess!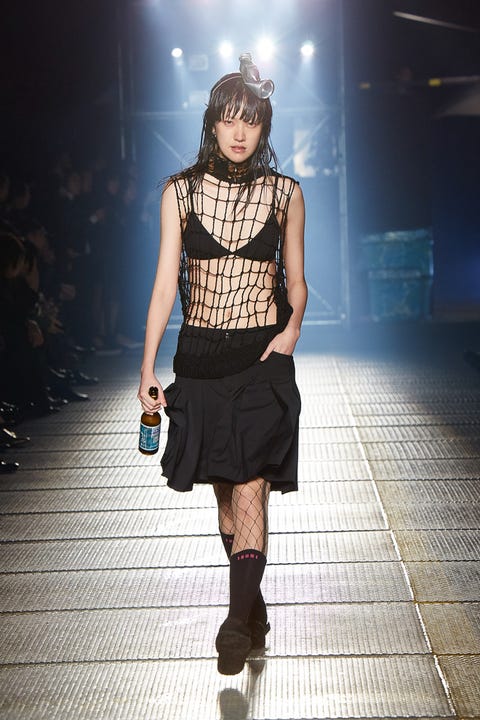 http://www.fashionsnap.com/collection/99is-/2017ss/gallery/index4.php)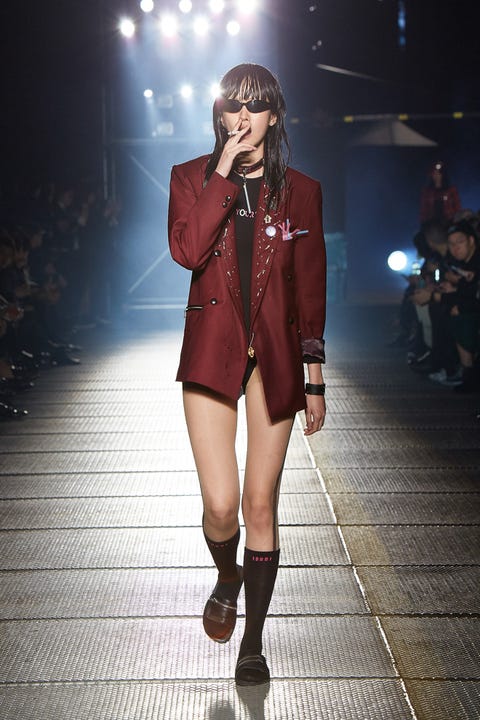 http://www.fashionsnap.com/collection/99is-/2017ss/gallery/index4.php)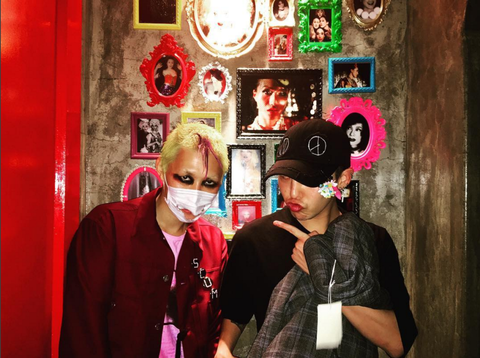 99%IS designer Ba Jo Woo announced 24 hours before the show that it would take place in the staff parking lot of the Grand Hyatt Hotel. It generated huge buzz because K-pop star G-Dragon (@xxxibgdrgn), who has 11 million Instagram followers, showed up!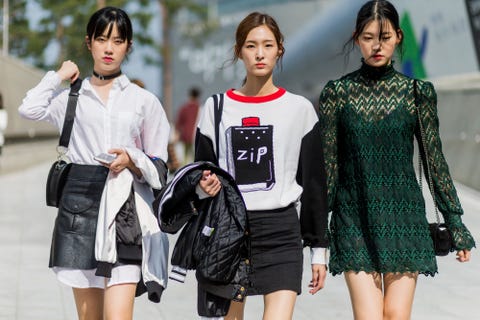 One of the best parts of Seoul Fashion Week is the street style. It's truly on another level. Right now everyone is into rebellious streetwear and there's a huge growing punk scene. Outside the shows, you see a lot of young fashion students hanging out in hopes of getting a selfie with their favorite models or celebrities.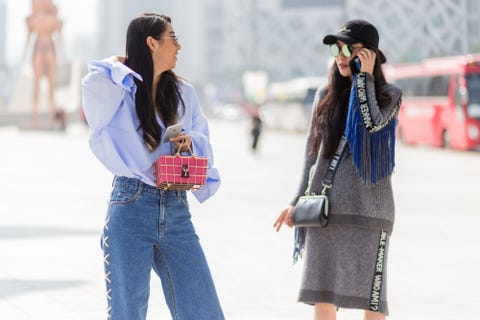 Seoul fashion week street style.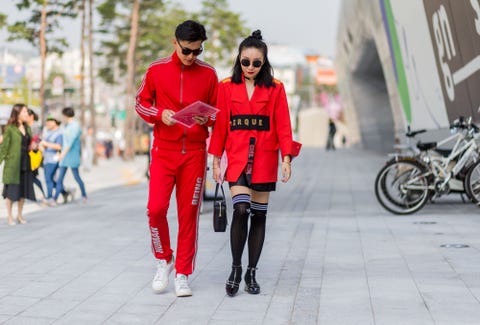 Seoul fashion week street style.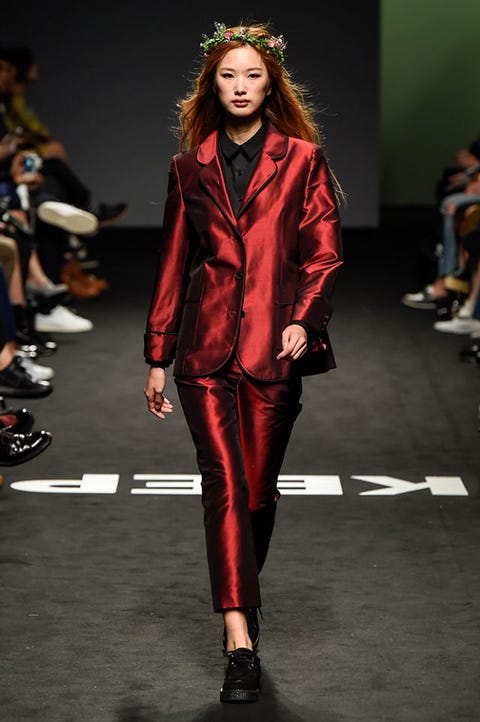 Jackets covered with Cupid appliques, woodsy flower crowns—it was impossible not to fall in love with Munsoo Kwon's spring collection. (@munsookwon)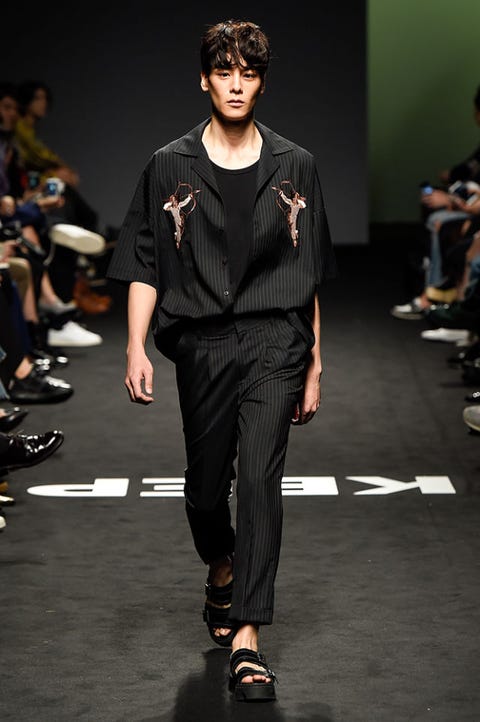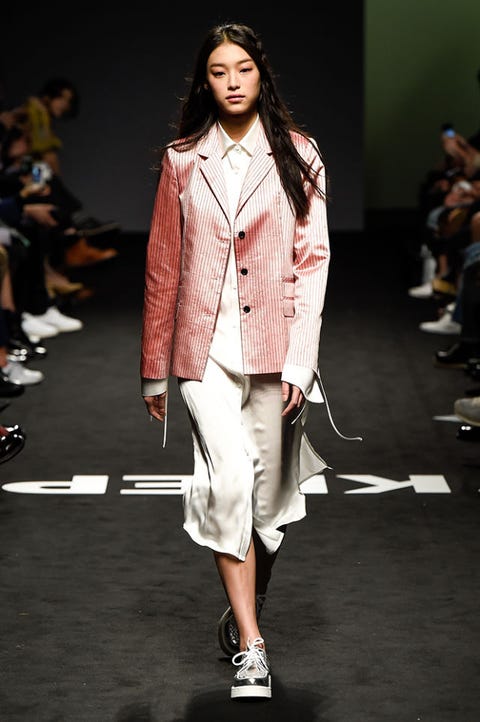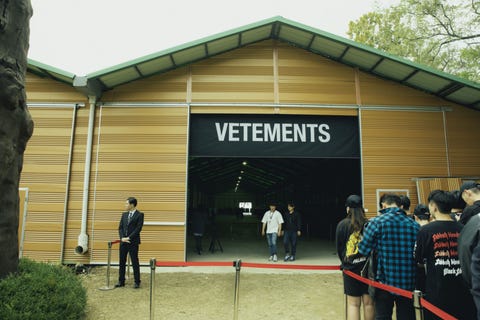 PHOTOGRAPHER: RENEE NEOH/HYPEBEAST
Vetements brought its latest capsule collection to South Korea for a one-day-only special pop-up shop in Deokso, a town on the outskirts of northwest Seoul. Dubbed "Official Fake," the limited-edition range was a remix of the Parisian label's iconic pieces from the 2015 spring/summer and 2016 fall/winter seasons like logo hoodies, heavy metal-inspired T-shirts, and raincoats.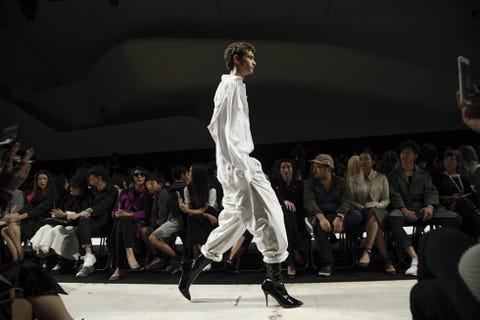 Push Button (@pushbutton_official) designer Seung Gun Park is known for his whimsical prints and menswear-inspired tailoring. From gold lame pants to oversized stripe blazers to pocketed A-line dresses, everything in his Spring 2017 collection looked effortless. Luckily, it's stocked at Opening Ceremony!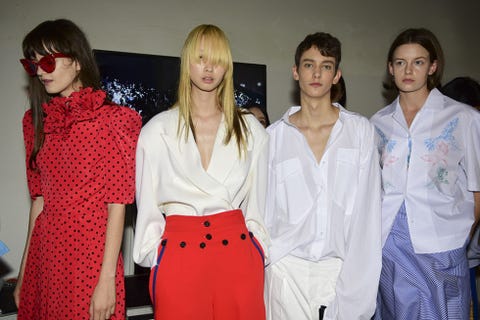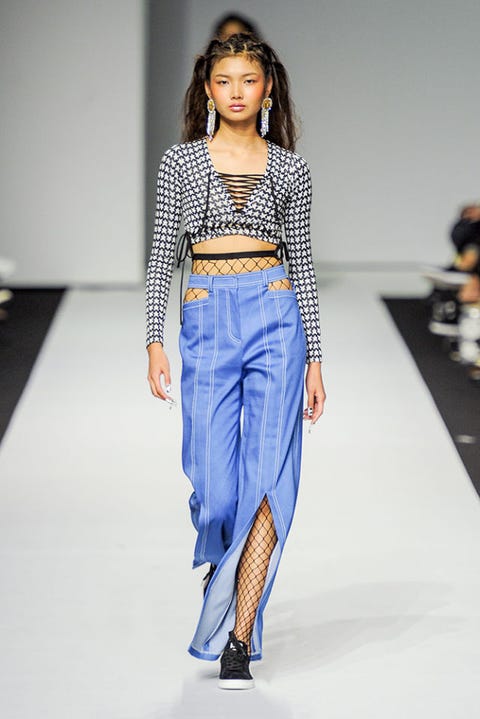 Kye (@kye_official) is a major favorite amongst K-pop stars, and it's easy to see why. Kye's pop-inspired streetwear always riffs on Americana, and this season it was by way of colorful tie-dye prints.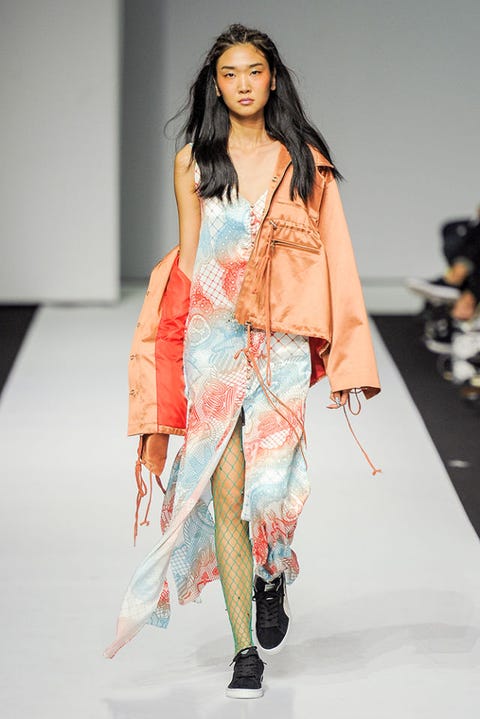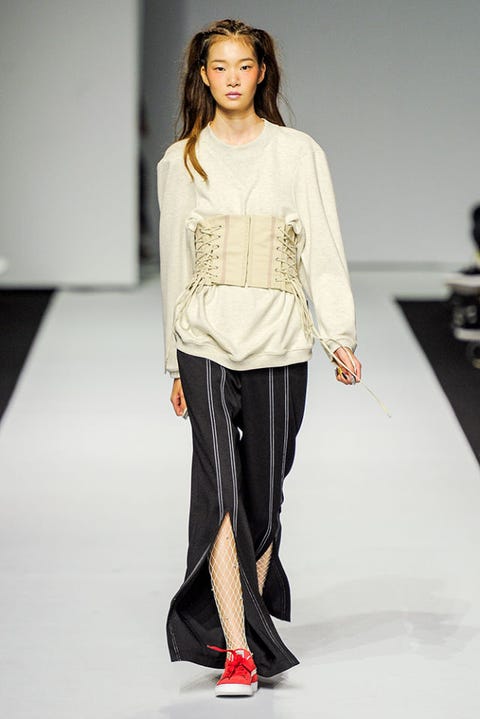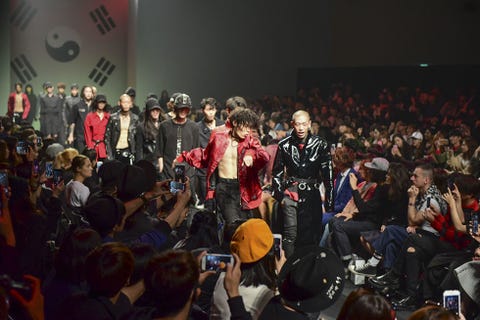 Models danced down the runway for the finale of goth-led brand Vlades (@vlades_official)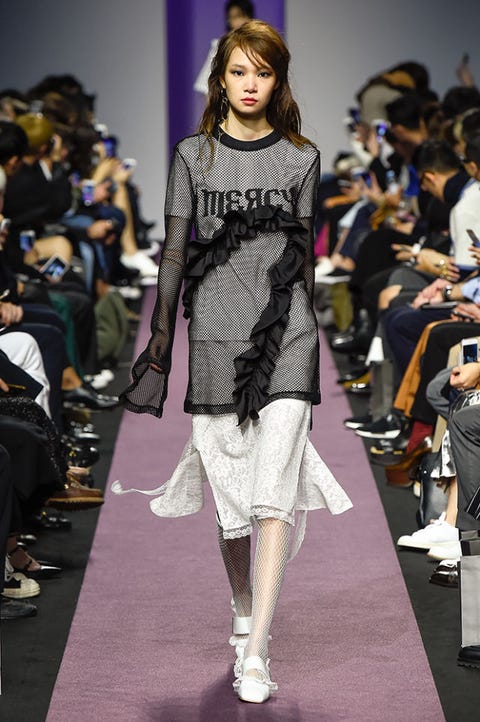 Designers Jinwoo Choi and Yeonjoo Koo launched J Koo (@jkoo_official) in London in 2010 just after graduating from Central Saint Martins.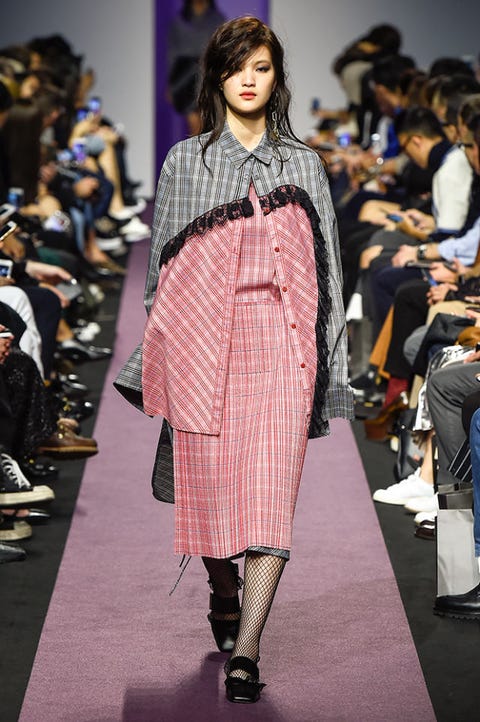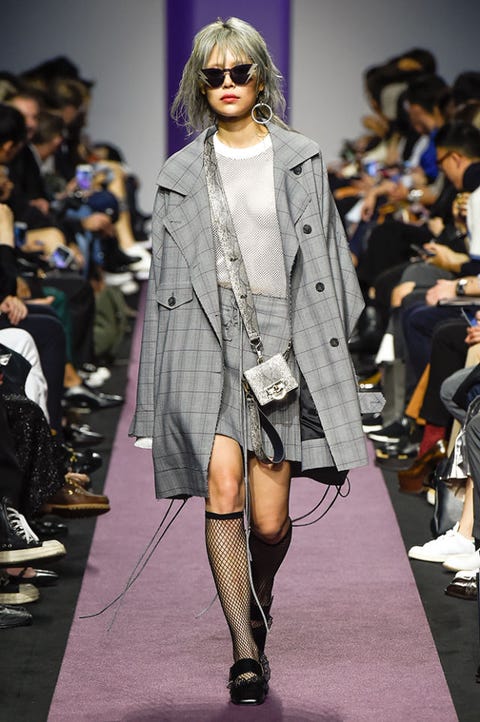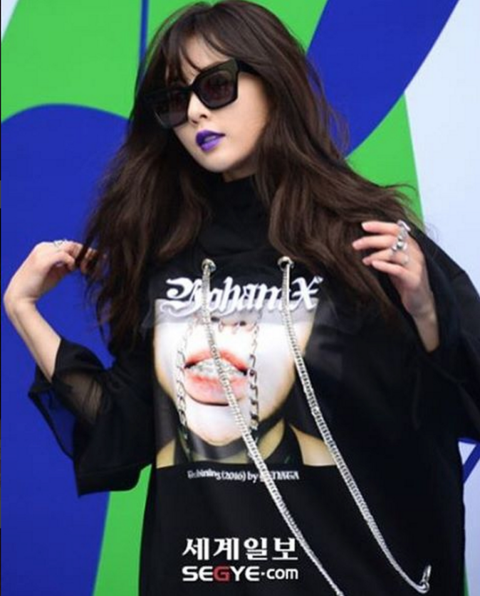 The list of It girls and boys (street style stars, top models and fashion bloggers, and K-pop artists) at the shows is almost too long to count. It's difficult to walk outside because so many photographers and press are chasing them around. To keep up with the madness, follow these South Korean style-setters on Instagram.
K-pop singer, dancer, songwriter, and model Hyun Ah (photos via @hyunah_aa)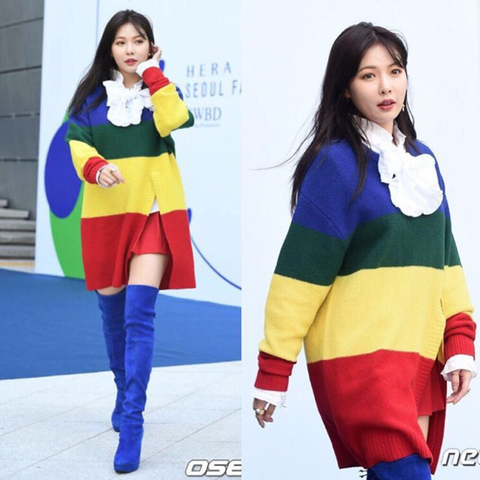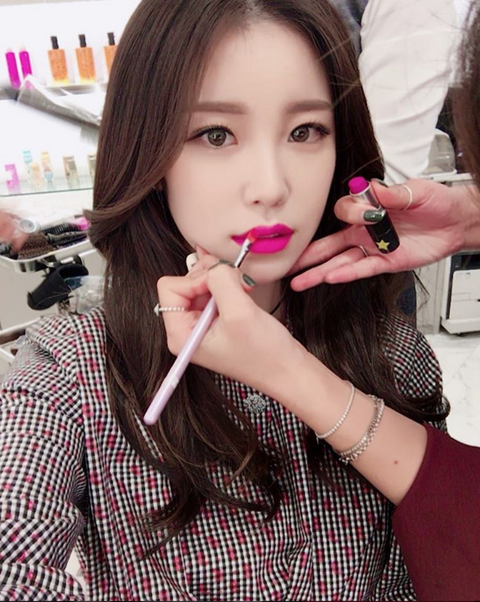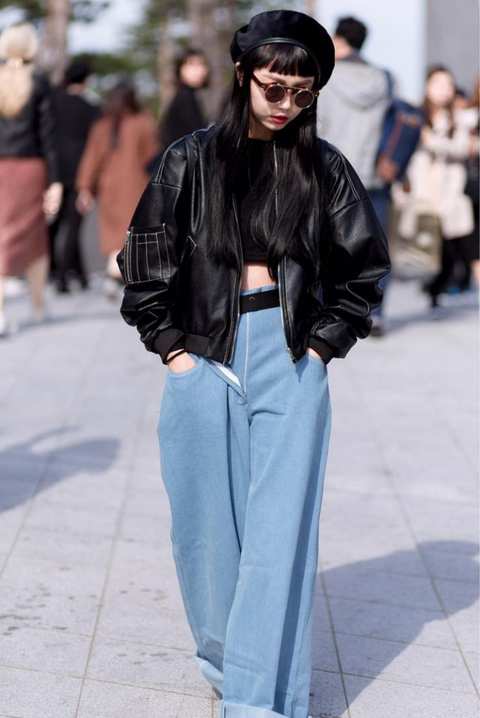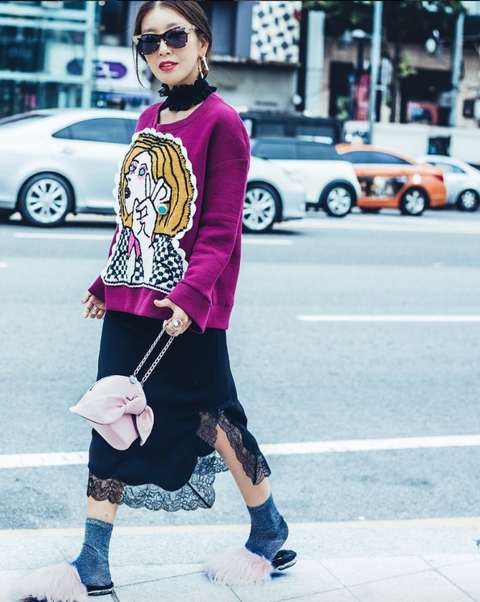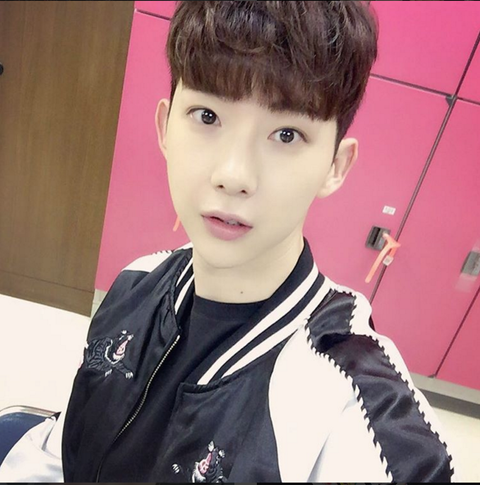 Lead singer of 2AM J.Kwon (photo by @kwon_jo).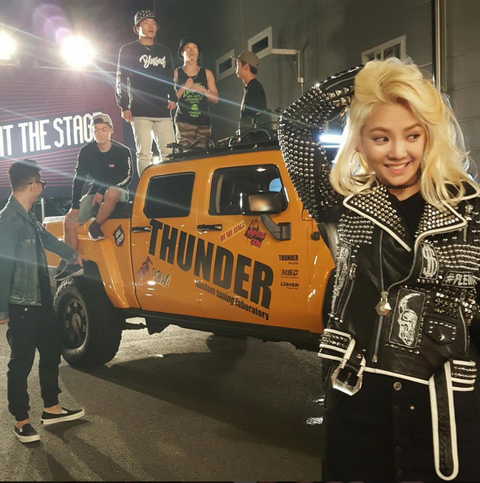 This content is created and maintained by a third party, and imported onto this page to help users provide their email addresses. You may be able to find more information about this and similar content at piano.io