Editors handpick every product that we feature. We may earn commission from the links on this page.
The Best Watch for Your Zodiac Sign
Horoscope-informed splurging = better than the normal kind.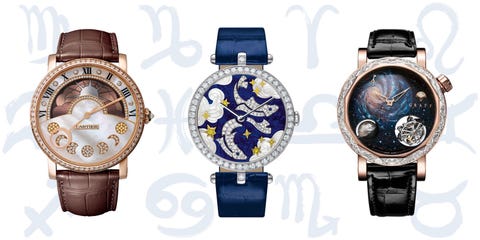 Your horoscope can predict more than just lucky-in-love days. It can also help guide you to the perfect investment piece. So whether you're a fiery Aries or a Taurus with your feet planted firmly on the ground, your zodiac sign will determine what *look* is meant for you. Click through to find astrology-approved timepieces that suit your sign.
This content is created and maintained by a third party, and imported onto this page to help users provide their email addresses. You may be able to find more information about this and similar content at piano.io