Britney Spears Debuts Her New Lingerie Line At New York Fashion Week
Brit's latest venture.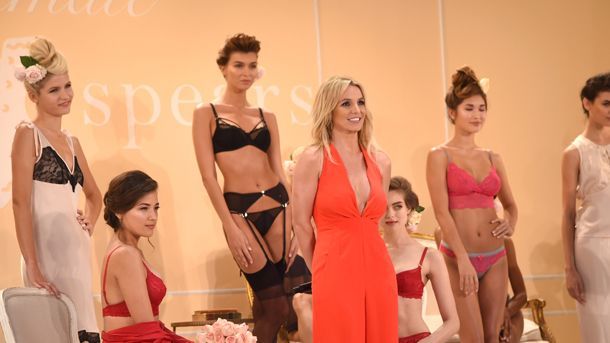 (Image credit: Archives)
There's no denying that Britney Spears has managed to stay relevant for over a decade, and she shows no signs of slowing down. Now, the superstar can add lingerie designer to her resume. Her line, The Intimate Britney Spears, just presented at New York Fashion Week.
The line's premiere event occurred yesterday at the New York Public Library, and featured an array of models clad in lace underwear, nightgowns, and corsets. But even the lingerie-wearing models didn't look as good as Brit herself, who was sporting an orange jumpsuit with a plunging V-neckline. Dare we say that she looks even better now than she did in her Baby One More Time days? There must be something in the water in Las Vegas.
Related:
The Best Britney Spears Moments Of All Time
Wake Up with Britney Spears' New Single, "Work Bitch"
Diana is a producer at ELLE.com. She previously wrote for MarieClaire.com. Diana is a Syracuse grad and a Chicago native, and therefore a pro at dealing with cold weather. She's also an Anglophile, which means she love all things British—especially Downton Abbey, London, and Will and Kate (and Prince George!)