One to Watch: Monika Chiang
We're becoming increasingly obsessed with designer Monika Chiang. We think you will be too.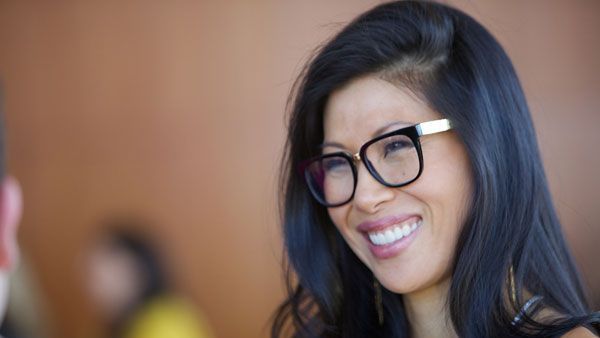 (Image credit: Getty Images)
Last fall when in desperate need of a new wallet—seriously, it was getting embarrassing to pay for things in front of people—I fortuitously received a gorgeous black patent one from designer Monika Chiang. I wasn't super familiar with her pieces but her name had been buzzing around the industry and she was due to show at NYFW for the first time.
Almost a year later and I'm even more intrigued. I love how she mixes tough metals with skins or knits with leater, making every piece feel super modern but still completely wearable.
Here are a few of my favorites of the moment—all available online right now! Or if you're in LA or NYC, you can stop by one of her stores located on Roberston and Wooster, respectively.
I love this clutch because it's a young, groovy take on a vintage shape that my grandmother might have owned


Raja Clutch, $525,
In the market for a statement evening bag? Look no further. Plus, it's on sale!
Chain Minaudiere, now $269,
I'm living for this cuff. I want to wear it everyday.
Artisanal Croco Cuff, $365,
For more check out monikachiang.com and follow her on Twitter @Monika_Chiang!