Sofia Vergara Chats About Her New Collection for Kmart
We chatted with Modern Family actress Sofia Vergara about her new fall collection for Kmart.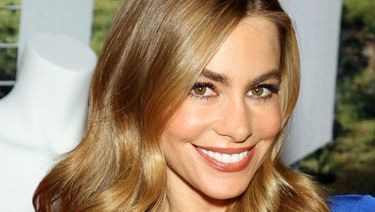 (Image credit: Courtesy of Company)
For Sofia Vergara, the business of getting dressed is very important. Not only does she need to keep up appearances, but as she told us at the launch of her new fall collection for Kmart (have you seen her hilarious ad (opens in new tab)?), she wants to bring runway fashions to real, everyday women. "All of the pieces I design for Kmart are for women who take their kids to work, then go to the office, and then out to dinner or back home again," said Vergara. "I like to wear leggings in the fall—my leggings are amazing!—and it's a big trend I've noticed on the runways." Vergara's Kmart collection has branched out this year to include gym clothes and shape wear, "because who wants to take their clothes off and have on underwear they don't want anyone else to see!" pronounced Vergara. Her clothing line includes everything from leggings to tops to dresses, and also includes fine and costume jewelry. "I love getting dressed up, and I think as a woman it's important to embrace your shape and your figure and wear clothes that make you happy," said Vergara.
Sofia by Sofia Vergara Women's Ponte Sheath Dress, $29.99 (opens in new tab)
Sofia by Sofia Vergara Women's Leather Pants, $29.99 (opens in new tab)