Winter Layering Decoded by Sarah Jessica Parker's Stylist
10 amazing style tips to help you stay warm and fashionable.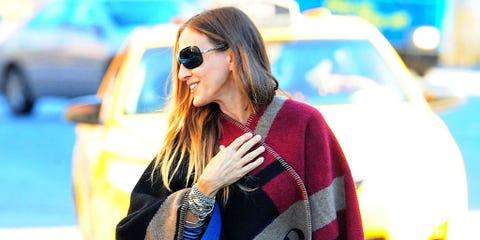 Winter weather has been known to kill almost anyone's fashion game. But this time around, we're not letting that happen. With the help of Erin Walsh—stylist to Sarah Jessica Parker, Kerry Washington and more—here are 10 amazing style tips to help you stay warm and fashionable.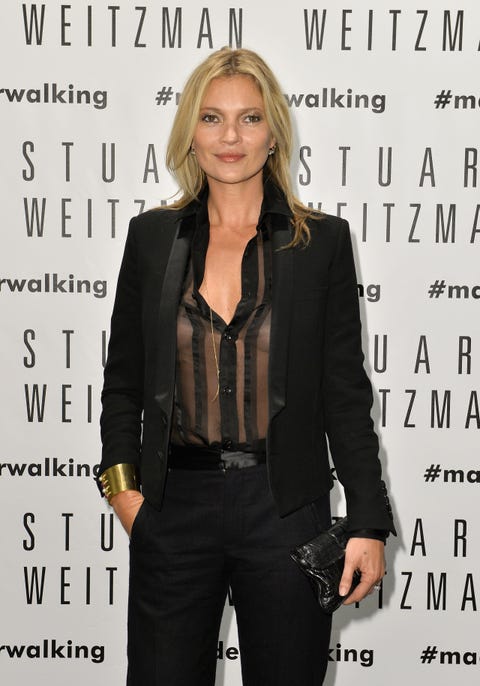 Throw on a cool blazer
A blazer is the perfect piece for updating sleeveless dresses in winter. Walsh notes, "It's just an easy juxtaposition—masculine and feminine—which make dressing interesting."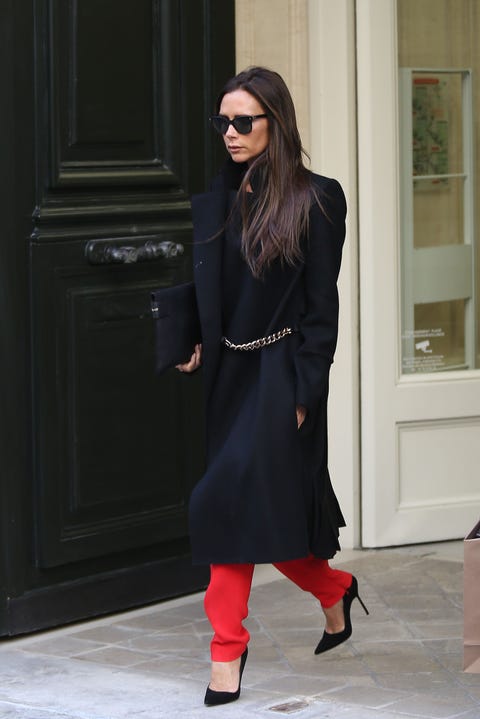 Go high contrast
Winter is a season that truly lends itself to playing with contrasts, whether you experiment in terms of proportion or color. "Victoria Beckham's coat looks like a reference to Melanie Griffith's Working Girl. It's a power coat. It has sharp lines and it's effortless with her slouchy pants," says Walsh.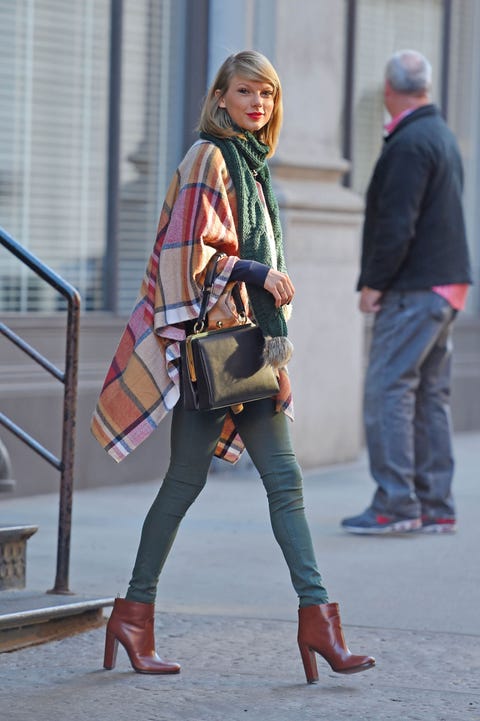 Try the blanket cape trend
"There are so many different ways you can do this," says Walsh. "Whether you want to belt it Western-style, or do it street-chic and easy cool." Jeans and booties are casual, but the blanket cape can also be worn over a slip dress or pencil skirt.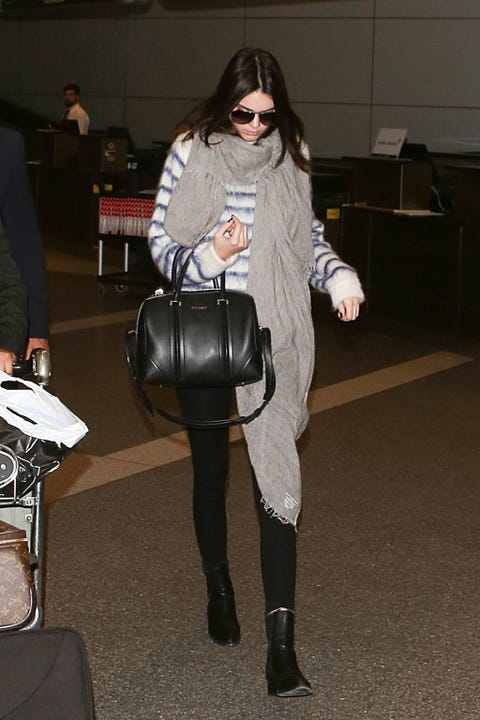 An oversized scarf goes with everything
Whether you're traveling or heading to work, an oversized scarf is the fashion definition of function meets form. "It's a luxury accessory," says Walsh. "Whether you want to have a bag, a scarf, or a coat, it's nice to have one really big thing."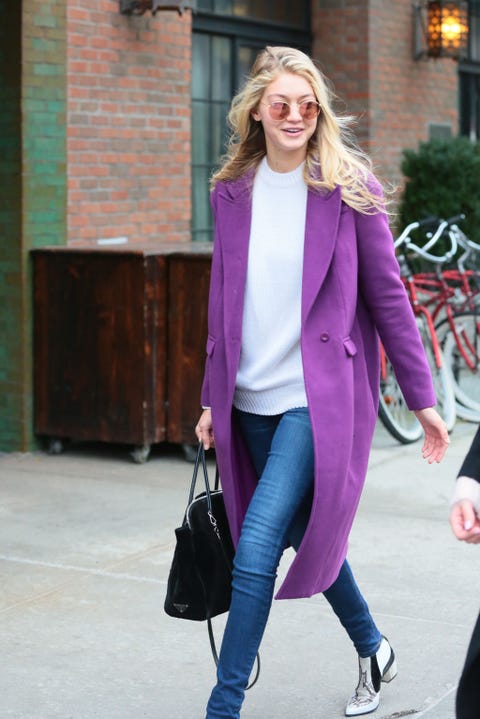 A colorful coat adds detail to your weekend wardrobe
Coats in deep jewel tones are easy and effortless when paired with a clean white sweater and pair of jeans. "With a colorful coat, it's more wearable with a streamlined style," says Walsh. "You can also mix it up with other brightcolors and do color-blocking."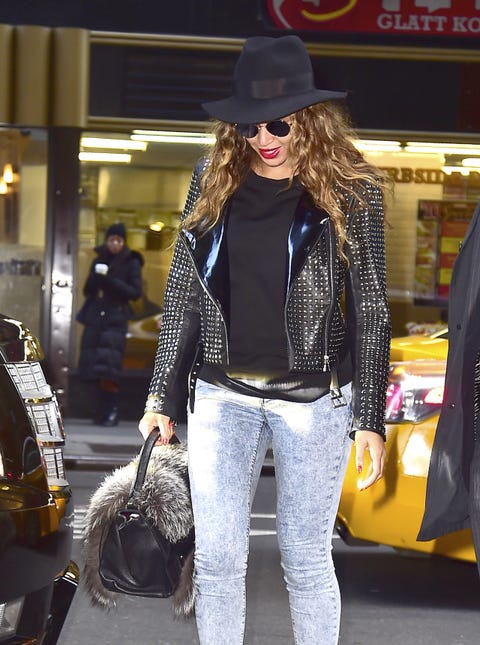 Choose problem-solving pieces
A leather jacket is a great problem-solver—but not just any leather jacket. "Beyonce's is fitted. Even if you threw this over sweatpants or a T-shirt, it would still look put together," explains Walsh. The embellishments and patent shine make the jacket a standout.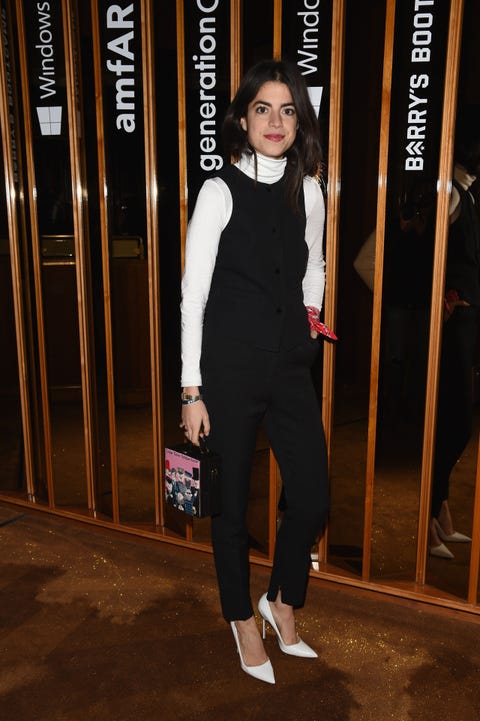 Trust the turtleneck
Style a white turtleneck under basic shell tops. "Turtlenecks pull things together. They make everything more streamlined—and are a nod to minimalism, a la Phoebe Philo for Céline," adds Walsh.
Layer in new ways
Find ways to be creative with what you already have in your wardrobe. That old sweater you never wear? "Tying a sweater around the waist and layering it under a coat is a surprise," says Walsh. Keep it tailored, constructed, and lean with a minimal pair of trousers and classic colors like charcoal, gray, and navy.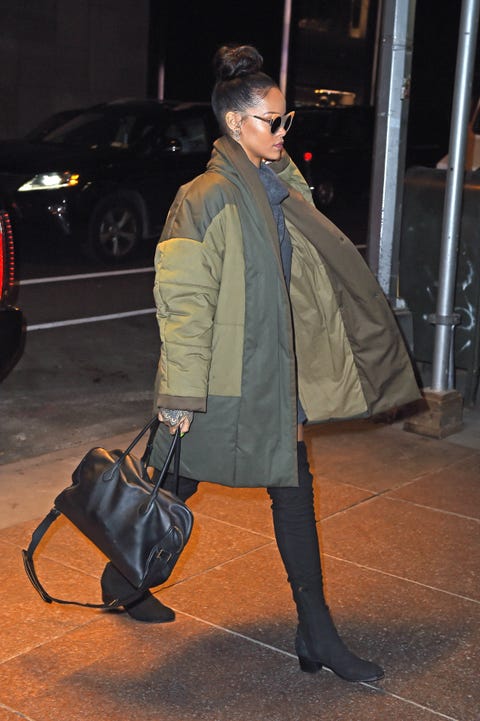 Thigh-high boots and a menswear-inspired coat are your new go-to
Rihanna has cemented herself as a modern style icon, and we love her urban chic look. "Say you have a really masculine piece—that could risk looking really sloppy. To offset, pair it with something streamlined like a mini dress or even some leg exposure," says Walsh.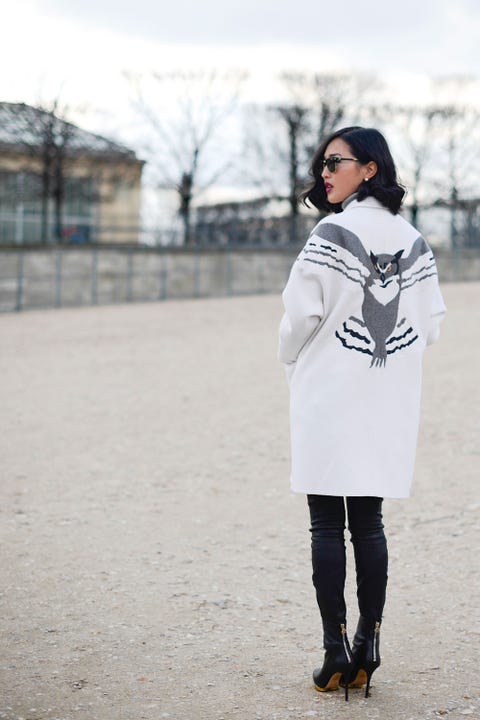 A statement coat is essential
Fashion blogger Nicole Warne turns it out in a Valentino coat and sleek leather trousers. "A lot of people think they have to buy a classic coat, but if you invest in pieces with character, you'll find that you might turn to them more often," adds Walsh.
This content is created and maintained by a third party, and imported onto this page to help users provide their email addresses. You may be able to find more information about this and similar content at piano.io