The Most Improved Celebrity Style of 2014
These stars were fashion's biggest breakouts.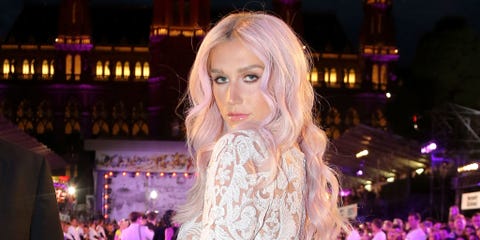 We're all familiar with the fashion plates who always bring their A-game (
lookin' at you, Taylor Swift
), but we
also
know it takes a bit of trial and error to get there (
ahem, Taylor Swift
). This year, six new stars proved to be sartorial standouts—and we can't wait to see what they do in 2015.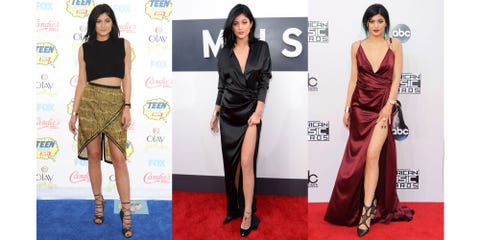 Kylie Jenner
One might think having a newly-turned, mega-successful high-fashion model as a sister could be tough, but Kylie Jenner didn't let Kendall's spotlight affect her own style journey. The younger sibling added a whole new element to her wardrobe this year, deviating from the teenage rocker vibe and shifting into the style of a more elegant, refined young woman. That said, she still maintains her youthful and edgy side, but when it comes to formal dressing, there is definitely a noticeably more sophisticated flair to her choices.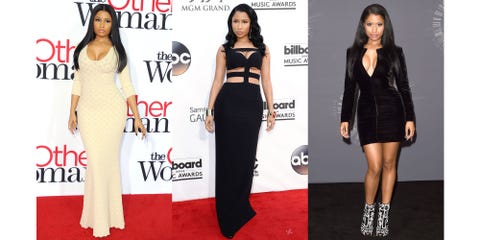 Nicki Minaj
The newly pared-down and simplified Nicki Minaj is a considerable change we didn't see coming. The acclaimed rapper is a serious fashion aficionado, with perhaps more designer names on hand at all times than in her song lyrics. And Minaj, sans formerly customary bright wigs and costumey getups, dressed immaculately this year in clean, minimal lines and form-fitting dresses. The soft, natural makeup and black, untreated hair are welcome additions.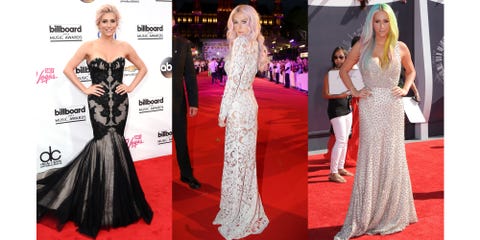 Kesha
Perhaps there is a trend brewing of celebrities distancing themselves from outlandish costume dressing? Kesha is another prime example of someone who's shedding her previously wild image and the results are divine. She looked nearly unrecognizable in some of her red carpet photos this year, incorporating classic silhouettes and frilly fabrics into her looks and nixing the glitter face paint.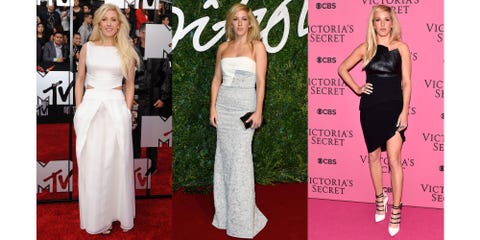 Ellie Goulding
The British pop star elevated her style game significantly this year. Sporting elegant attire with cutout detailing, intricate folds, and metal embellishments is something Goulding has never really attempted until now. It's resoundingly clear that she's taking her personal style more seriously—hence the purposefully strict adherence to a black and white color palette.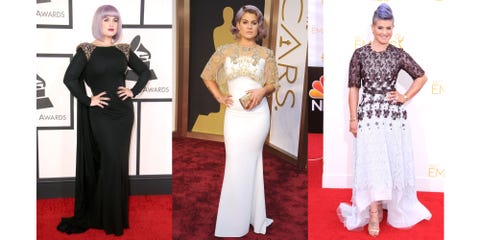 Kelly Osbourne
With her signature lavender hair and eye-catching tattoos, the TV personality has always commanded attention. This year, though, Osbourne really came into her own. The starlet knocked red carpet after red carpet out of the park during awards season, with beautifully cut dresses and dramatic gowns contrasting perfectly with her quirky persona.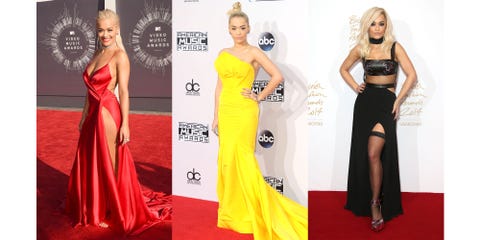 Rita Ora
Rita Ora is the epitome a fashion risk-taker. In past years, understandably, the final results haven't always been spot-on, but her daring choices and red carpet appearances have always been among the most anticipated. This year brought high slits, heavy tulle, and dramatic trains–all ingredients in her wide style repertoire that she managed to execute brilliantly.
This content is created and maintained by a third party, and imported onto this page to help users provide their email addresses. You may be able to find more information about this and similar content at piano.io