The Weekend's Best Red-Carpet Dresses That AREN'T from the Grammys
Léa Seydoux's should come with a cardiac-arrest warning.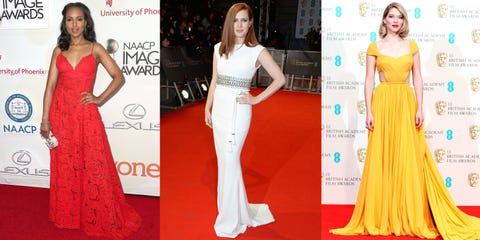 We might have yelped—fine, shriek-squealed—when Rihanna arrived late to the Grammys in a Pierre Hermé Ispahan of a
couture gown
, but that doesn't mean there wasn't
so
much other good stuff on the red carpets this weekend. Straight ahead, see some seriously impressive fashion from those other award shows—just try not to scream too loudly, please?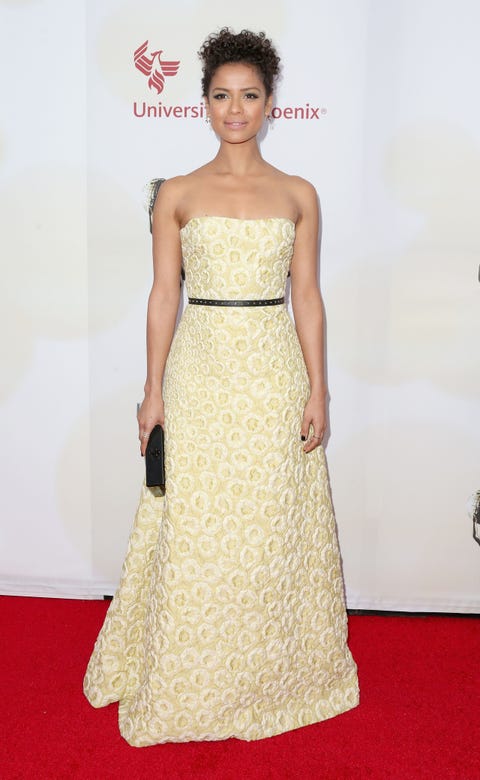 Gugu Mbatha-Raw in Burberry at the 2015 NAACP Image Awards
So pretty. So regal. This definitely makes up for the Anne Hathaway boob-dart situation she suffered later at the BAFTAs. (Get it together, Prada.)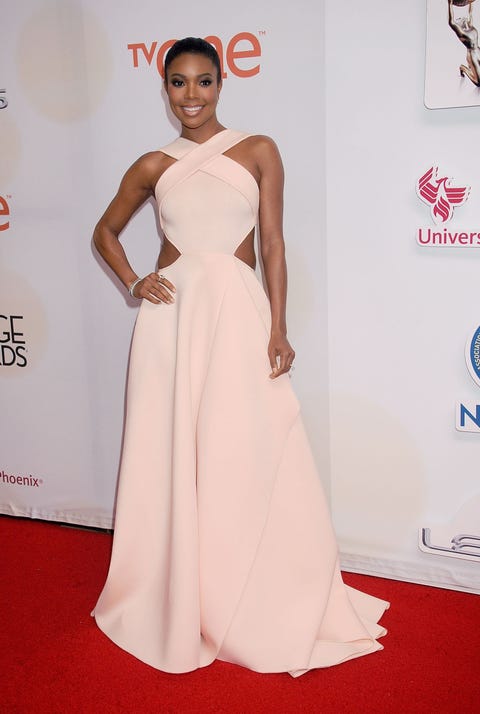 Gabrielle Union in Gauri and Nainika at the 2015 NAACP Image Awards
You're going to hear the Indian design duo's names a lot if they keep knocking it out of the park like they did here. Beautiful.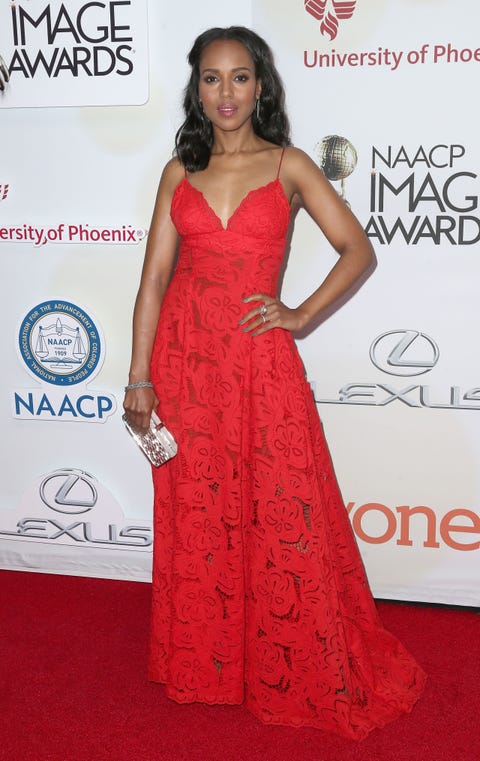 Kerry Washington in Zuhair Murad at the 2015 NAACP Image Awards
Red looks so great on Kerry, and she just looks super comfortable resembling the glam-boho version of the flamenco-lady emoji. (Aside: That semi-sheer broderie anglaise, though.)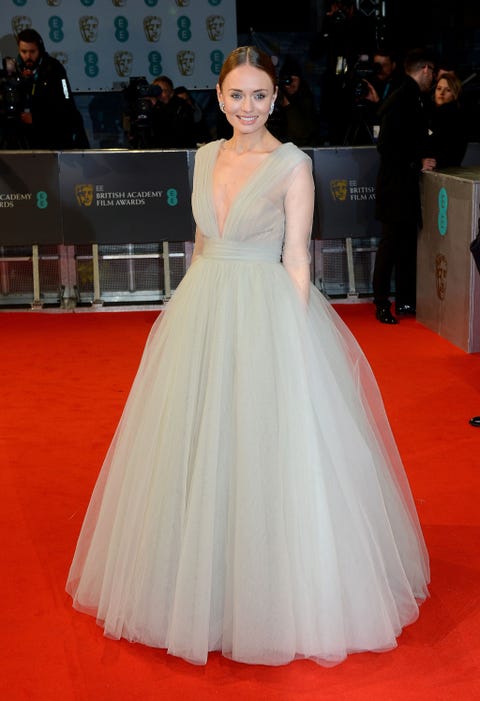 Laura Haddock in Ashi Studio at the 2015 BAFTAs
You've probably got two questions right now: Who are Laura Haddock and Ashi Studio? Answers: You know her from Guardians of the Galaxy, a Beirut-based designer who makes the candy-floss princess gowns of your innermost dreams.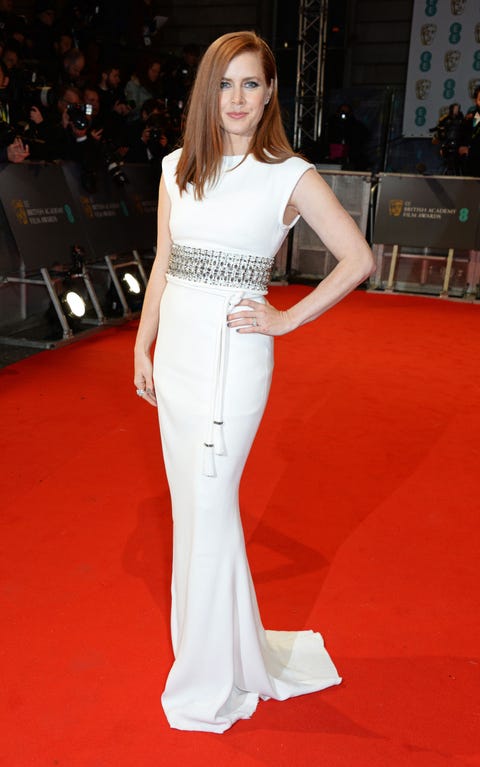 Amy Adams in Lanvin at the 2015 BAFTAs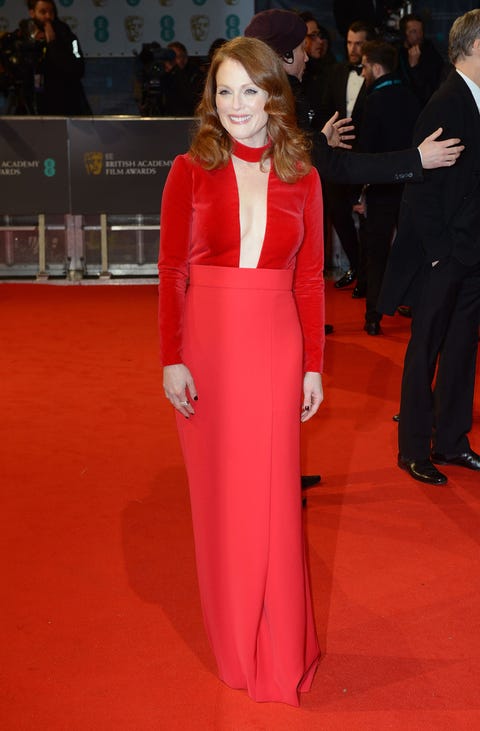 Julianne Moore in Tom Ford at the 2015 BAFTAs
Julianne Moore + Tom Ford = sexy, velvety '70s magic. Let's all start wearing skinny scarves now, deal?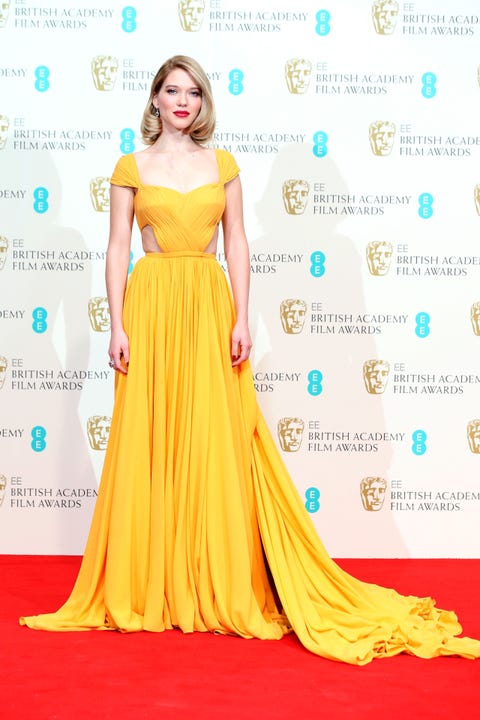 Léa Seydoux in Prada at the 2015 BAFTAs
Sorry, can't talk—haven't picked my jaw off the floor yet.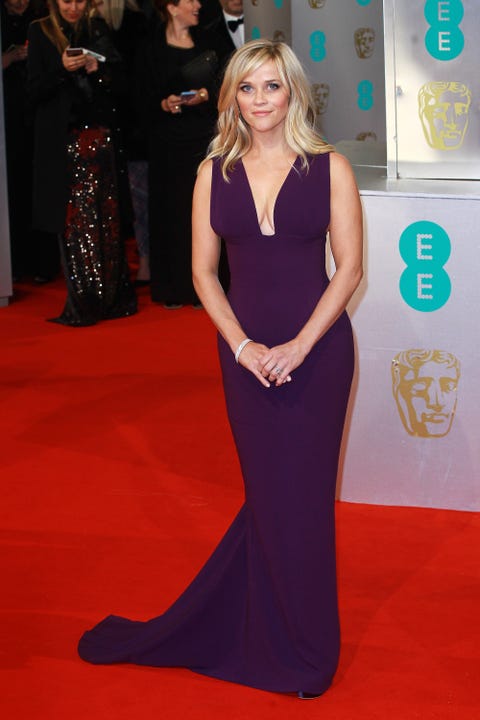 Reese Witherspoon in Stella McCartney at the 2015 BAFTAs
Purple really suits Reese, don't you think?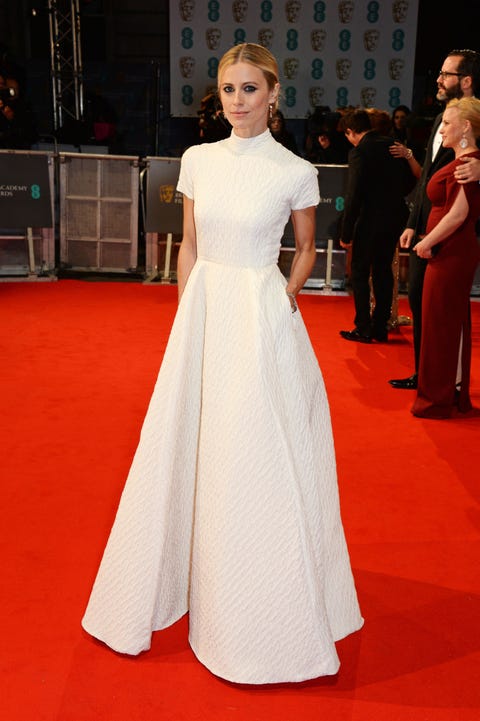 Laura Baily in Emilia Wickstead at the 2015 BAFTAs
Alexa Chung and Suki Waterhouse have worn similar dresses before, but Emilia Wickstead kills us every time because her designs are twirly and ladylike and they have pockets for keeping secret fruit snacks.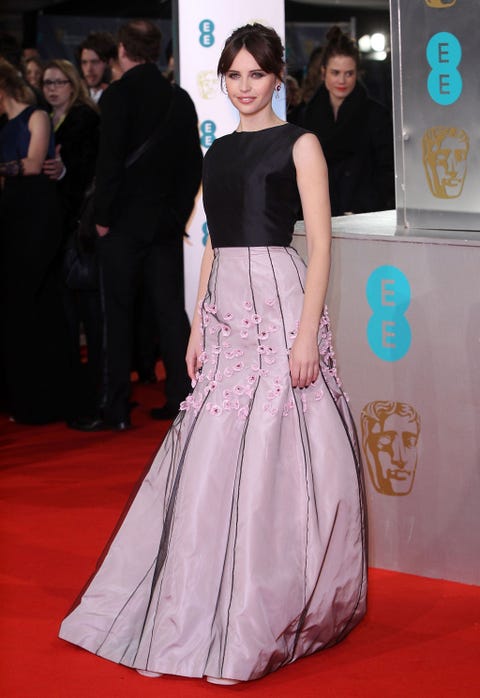 Felicity Jones in Christian Dior Couture at the 2015 BAFTAs
Ugh, Felicity Jones. Why do you have to be so graceful and elegant all the time? (We love you.)
This content is created and maintained by a third party, and imported onto this page to help users provide their email addresses. You may be able to find more information about this and similar content at piano.io