Celebrities Who Always Wear One Color
Solid black AGAIN? We'll do you one better.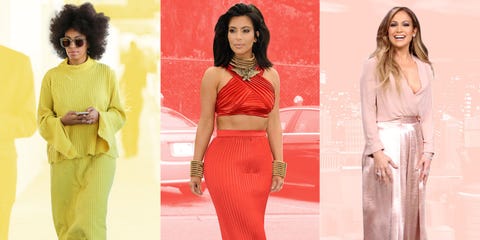 Remember when fashion was deathly afraid of being matchy-matchy? Well, the tide has turned, and now everything is coming up one color all over. It's easy, you look put-together in 30 seconds flat, and, as demonstrated ahead, you're in good—nay, great—company. One caveat, though: HTT black doesn't count.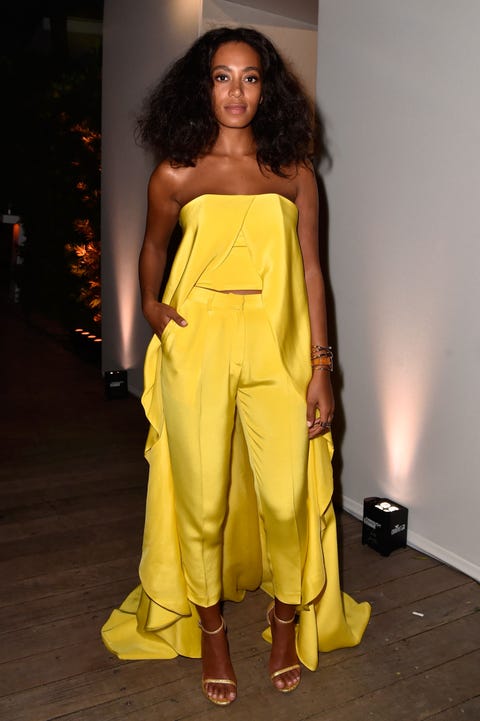 Solange Knowles
Like a single unwrapped Reese's cup found in your desk drawer on a very dark day, Solange's sole purpose (in fashion) is to uplift and brighten. (Get a load of that Christian Siriano ensemble, will you?!) She does this by choosing pieces with interesting shapes and textures, and, of course, going so hard in the color department.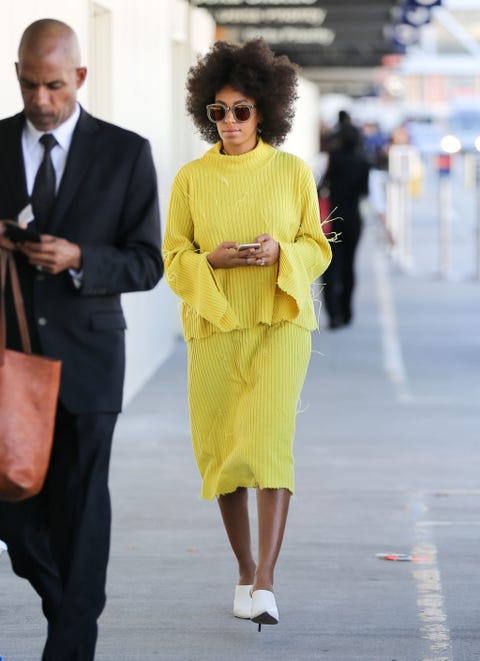 Exhibit B: Marques Almeida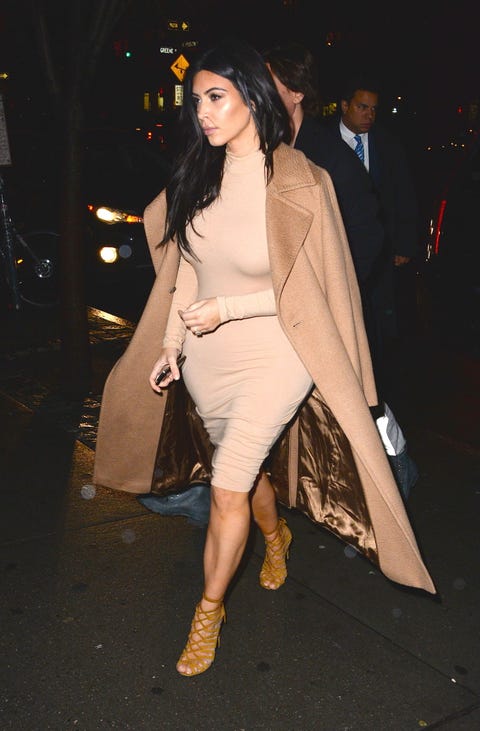 Kim Kardashian
On the night Kim and Kanye
stayed up
reinventing her look for 2015, Ye was like, "You know what would be genius but not even on a level close to approaching
my
genius? Wearing one color all the time." She's been doing it ever since.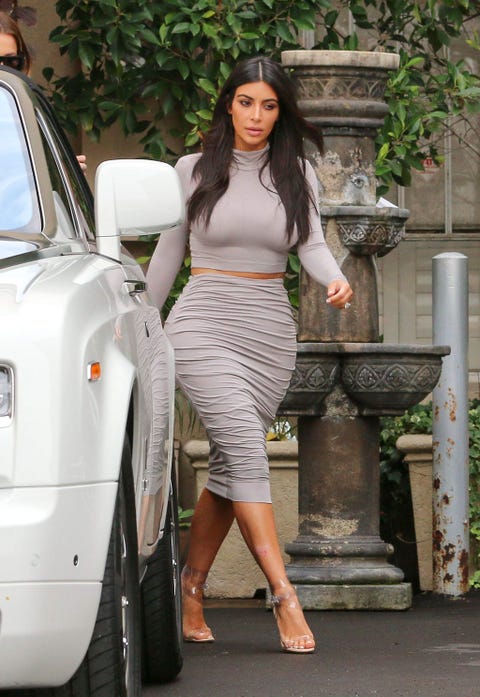 Exhibit B: A Skirt and Turtleneck Both in the Shade "Unwashed Mushroom"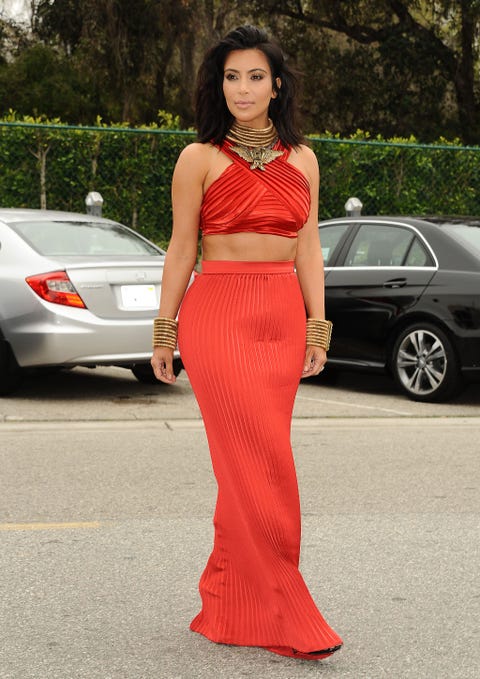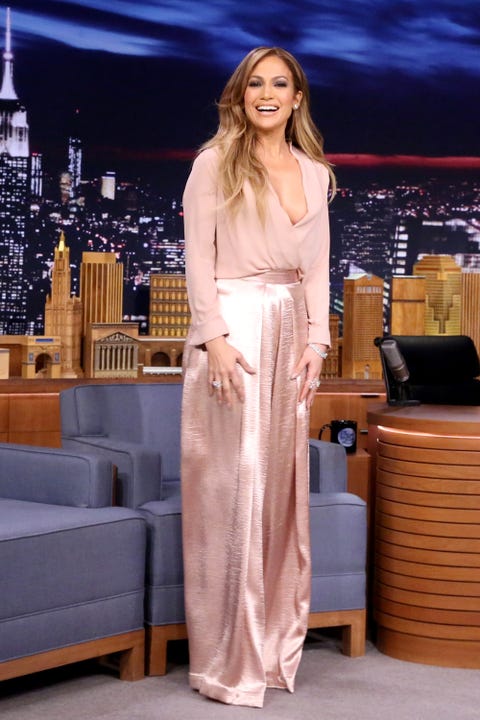 Jennifer Lopez
Like her
style twin
Kimmy K., Jennifer Lopez always opts for high-octane silhouettes. When you're ignoring the legs-
or
-boobs rule, color's the one place you don't take risks.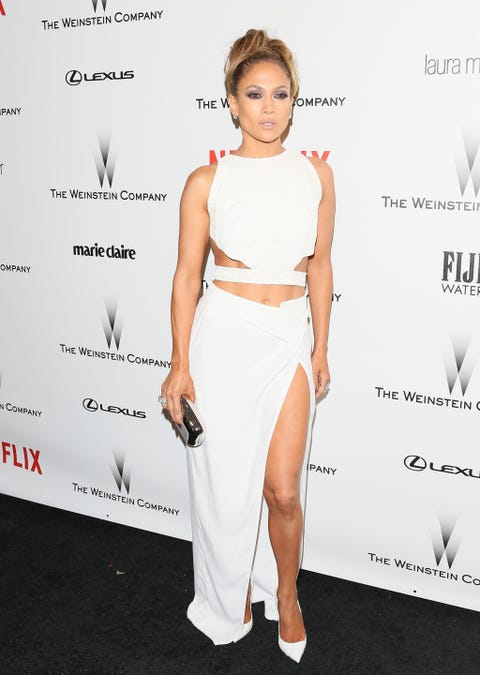 Exhibit B: Amanda Wakeley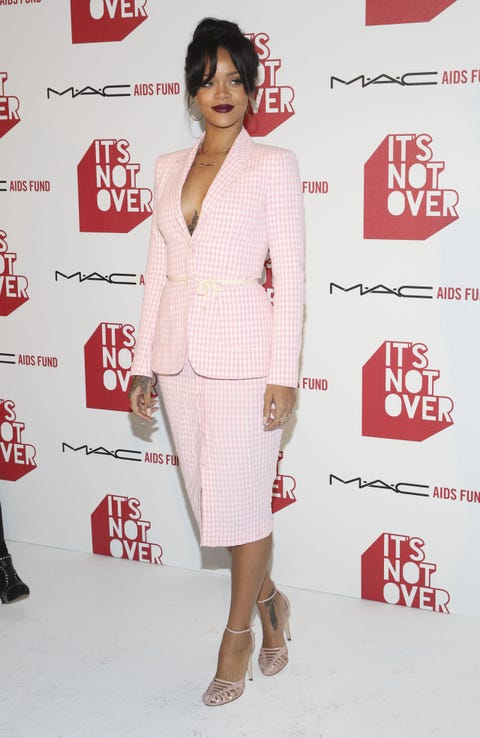 Rihanna
When she's not showing up on the streets of Santa Monica in coats with nothing underneath, Rihanna enjoys swaddling herself in floor-length wool and eating red sauce without dribbling any on her store-fresh white front. Rihanna's philosophy on monochromaticity: "It's comfortable and clean. #squad"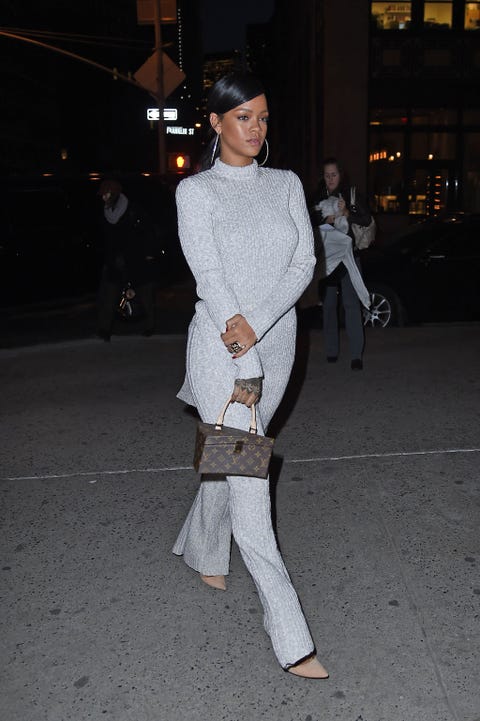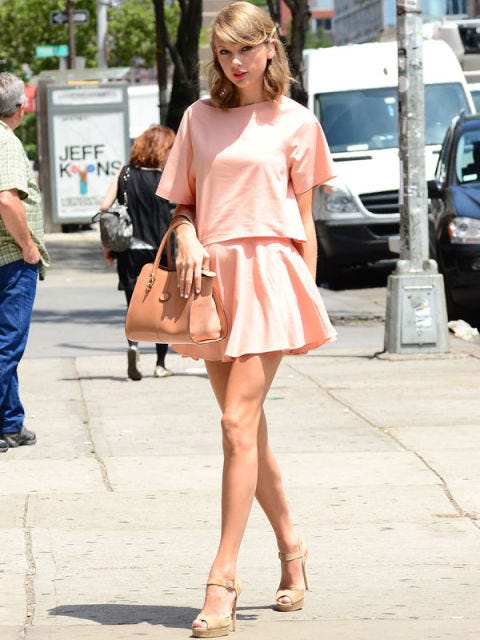 Taylor Swift
Swift is the duchess of the flippy-skirt-boxy-top set, but don't tell her we called her that, or she
might try to trademark it
.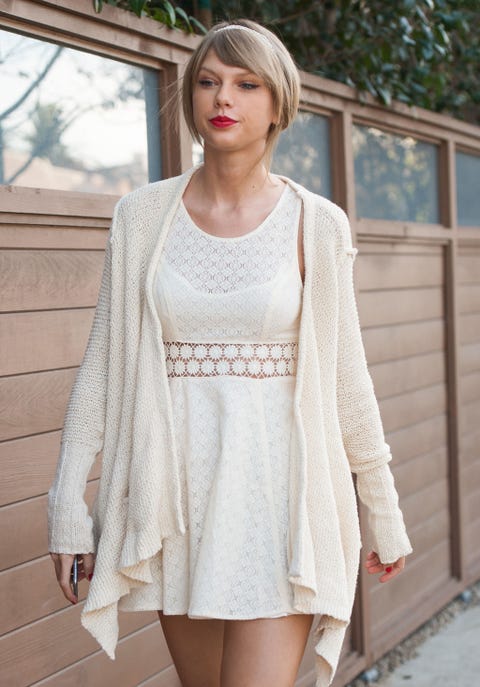 Exhibit B: A Dress and Cardigan in Cream
This content is created and maintained by a third party, and imported onto this page to help users provide their email addresses. You may be able to find more information about this and similar content at piano.io