7 Unfashionable Things That Are Fashionable Now
We've got the chic street style to prove it.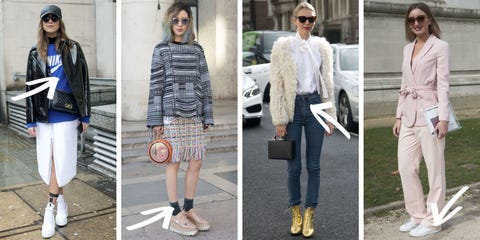 These days, it feels like no single item of clothing is off limits. Whether it's a pair of trainers, roomy mom jeans, or tube socks worn for all the world to see, things we once thought were cardinal fashion sins are quite literally street style photog bait—and we've got the chic snaps to prove it.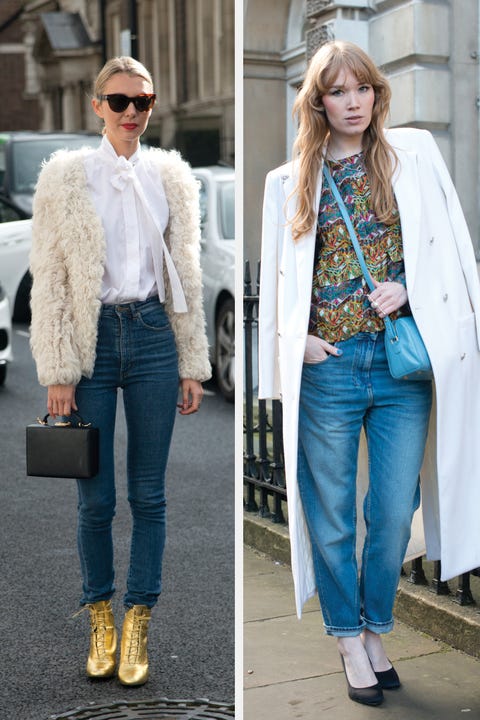 Mom Jeans
Since we capped off the 00's, the rises on our denim have shot up 70s-style high. We only have our mothers to blame thank for the waist-cinching, bum-lifting, and decidedly cozier options.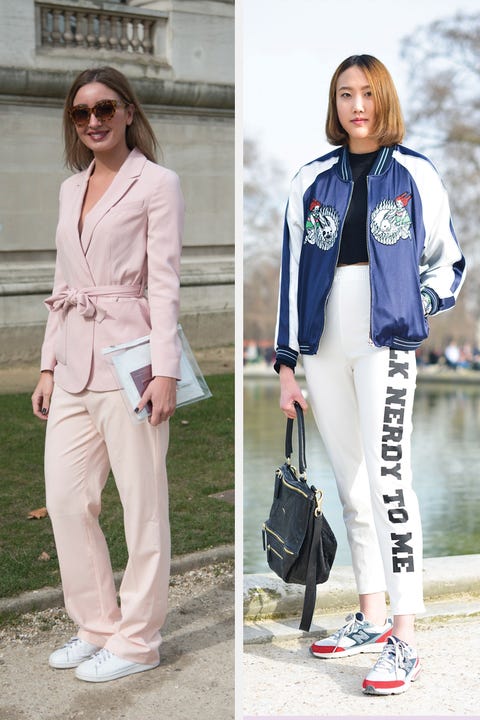 Gym Sneakers
With encouragement from designers like Chanel and Moschino, we're wearing our sneakers from the gym to brunch, happy hour, fashion week, and so on. These fashion week attendees are proof it's time to dust off the ol' Stan Smiths.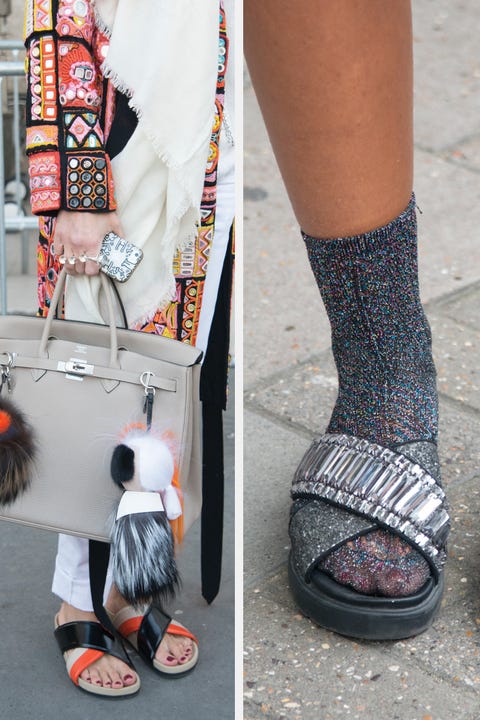 Shower Sandals
There are two kinds of shower sandals: 1) The basic rubber styles you actually wore to shower during college and 2) The ones with an eye-watering price tag and/or luxe embellishments that have no business getting wet. These days, you can't go wrong dressing up either.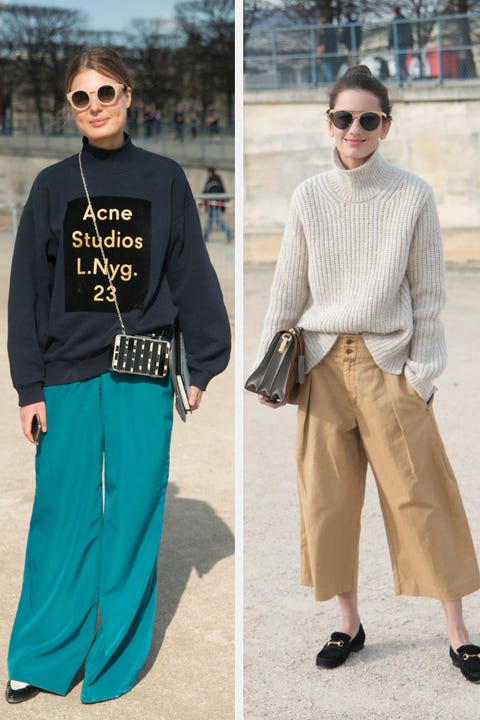 Oversized Sweaters
Whether you scored a few at an Acne sample sale or fished them out of your family's hand-me-down bin, knit styles that are excessively large—like, so big they're nearly drowning you—are chicer than ever.
Logo T-Shirts
Plain white T-shirts have experienced a revival over the past decade, but in recent seasons it's all about a flashy brand logo—whether it's a mega sports brand or, like, Rodarte.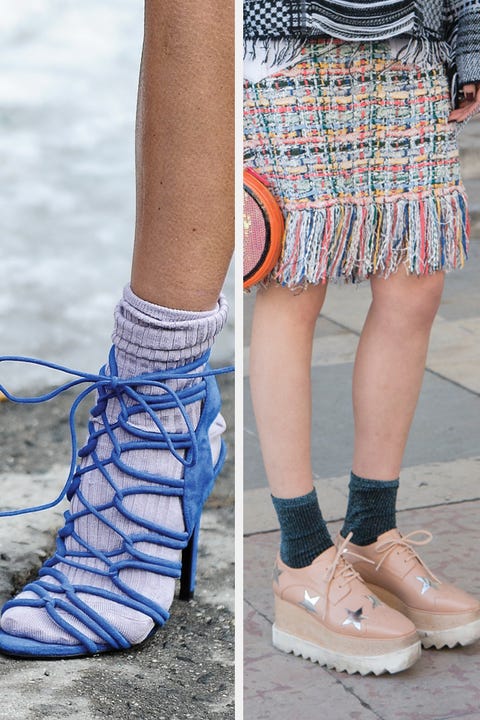 Exposed Socks
Flashback to a few years ago, we wouldn't have dreamed of investing in any sock style beyond our beloved ankle-cuts. In stark contrast, today we go shopping looking solely for styles that work to showcase our socks.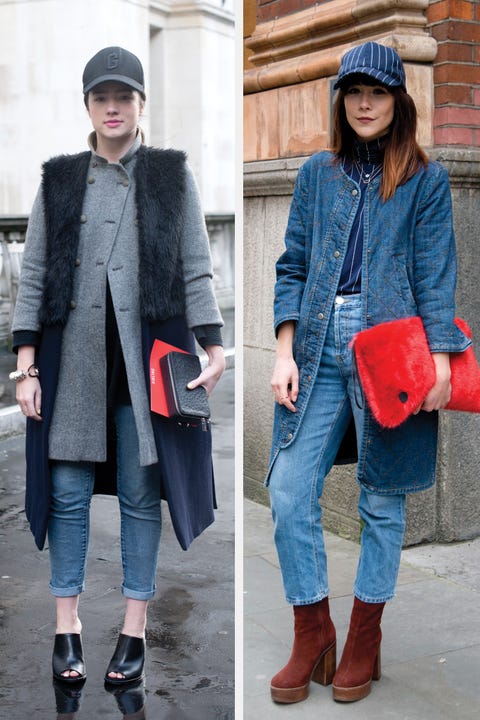 Baseball Caps
In different times, you wouldn't have caught us dead in a baseball cap anywhere outside of Yankee Stadium. Fast forward to today, and they're as integral to our hat game as a beanie or fedora.
This content is created and maintained by a third party, and imported onto this page to help users provide their email addresses. You may be able to find more information about this and similar content at piano.io