Editors handpick every product that we feature. We may earn commission from the links on this page.
5 Runway-Inspired Outfits in Which Nothing Costs More than $200
These are good, if we do say so ourselves.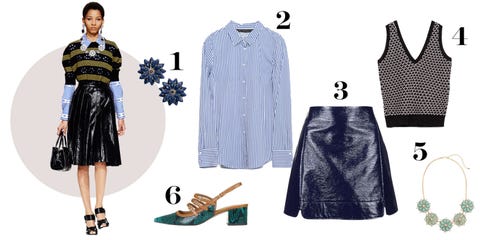 Getty, courtesy of the designers; design by Katja Cho
Thanks to fashion's trickle-down structure (as Miranda Priestly disdainfully and cerulean-ly monologued), the trends we saw at the shows in February should be hitting the high street right...about...now. But you have to left-swipe a lot of dreck before you get to the good stuff, so we sifted, put together five spot-on outfits, and presented them here, all with links to buy. But don't thank me—thank Miuccia and Alessandro and Michael. After all, they're the ones who picked out what you're going to be wearing.
This content is created and maintained by a third party, and imported onto this page to help users provide their email addresses. You may be able to find more information about this and similar content at piano.io