The Big Earring Is Back and This Is How You Style It
Let no lobe go unadorned.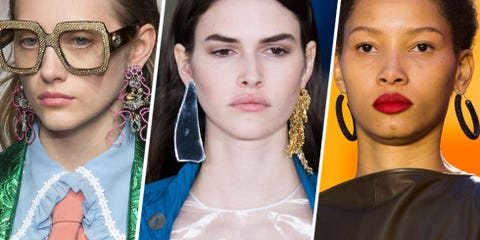 Door-knockers and shoulder-dusters and every compound noun in between swayed down the spring runways, which is great for us because jewels around your face = spotlight and dangly things by your neck = elongate. Click through for loads of ways to wear the statement earring, because hallelujah, there *is* more than one.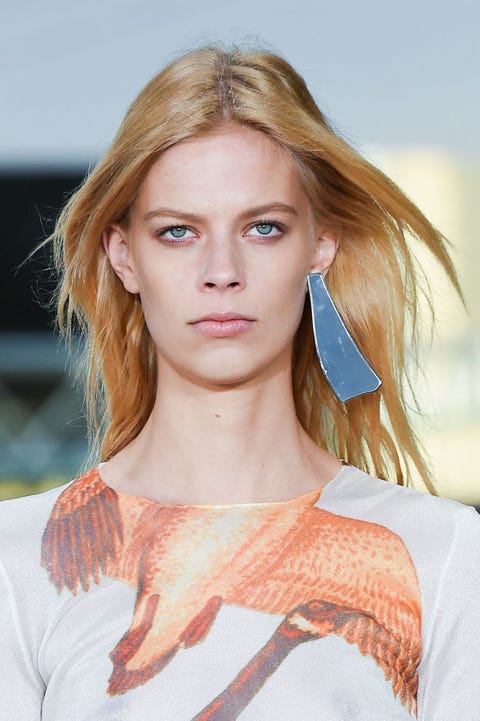 Wear one
An inconspicuous little ear jacket is nice and all, but a single science-lab microscope slide like they showed at Loewe is so much more impactful. Plus you get a built-in backup if you're that person who can never find an earring back.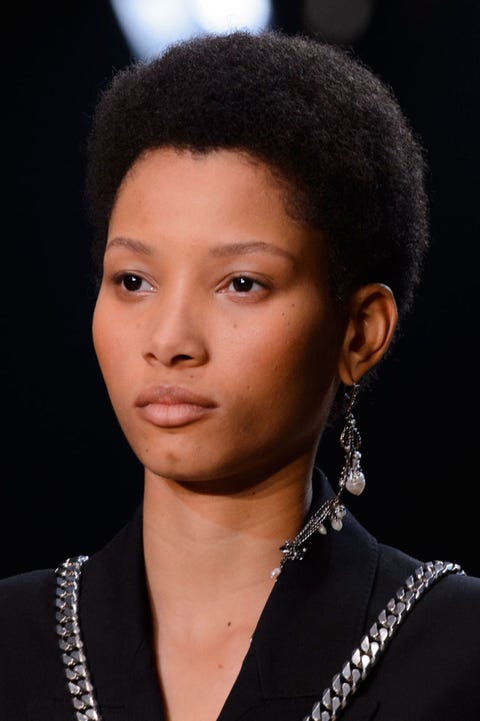 Alexander McQueen
Warning: This is as much a Lineisy Montero appreciation post as a story about oversize earrings. (She's the model right here.)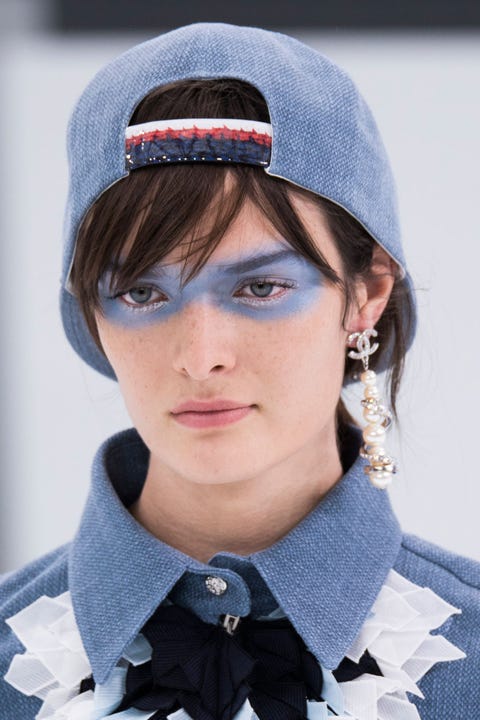 Chanel
"Check out my Tahitian pearls, bruh."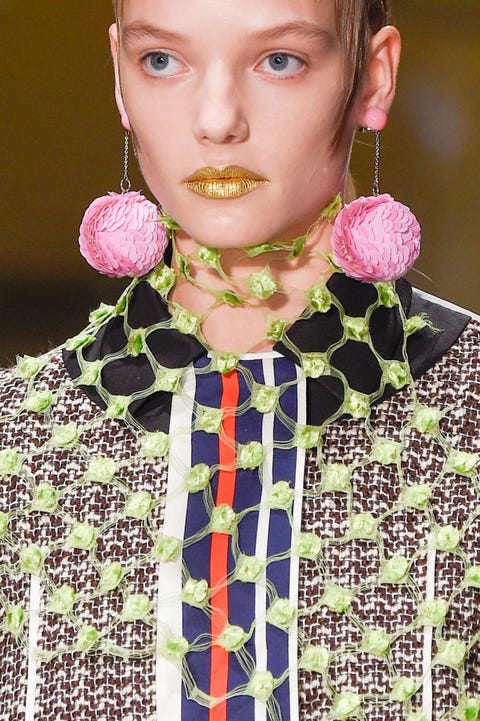 Wear a lot of color, add more with your earrings
Shhh. Look away from the Prada's gold lip for a sec, would you? The lesson here is COLOR, which is a bit easier to accomplish with accessories than it is with bits of traffic fencing and racing-stripe trim on your jacket.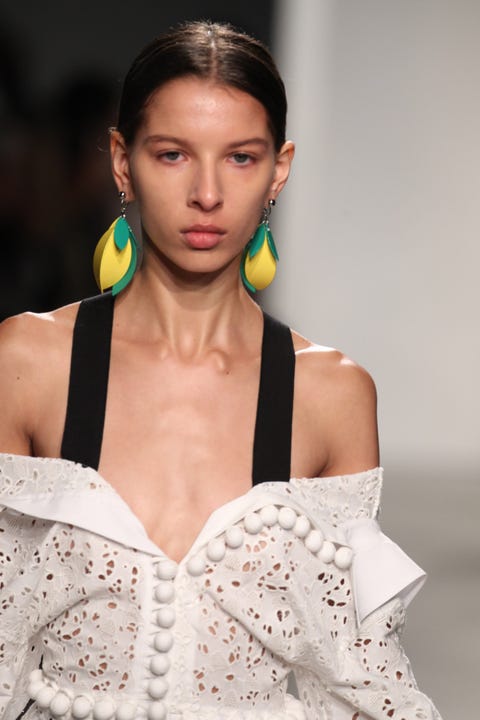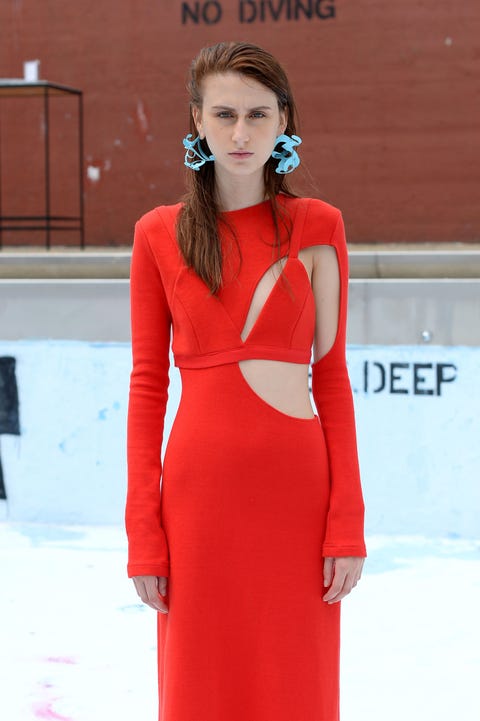 Rosie Assoulin
Like mini Calder mobiles for your ears.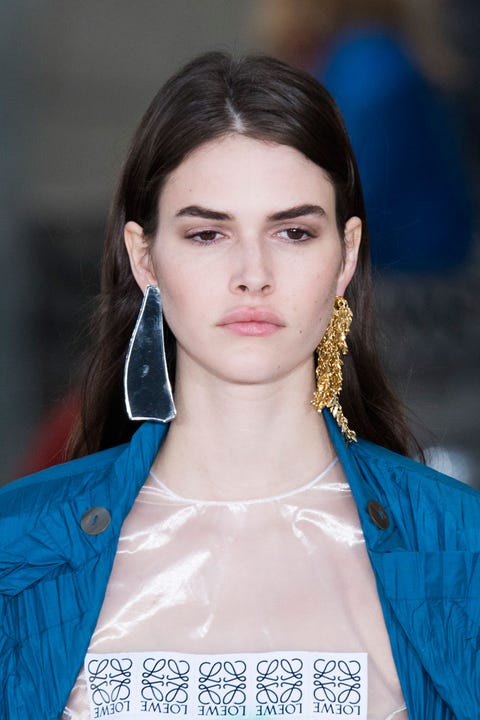 Loewe
And for extra extra color, buy a pair of big earrings. Have your friend buy a different but coordinating pair of BEs. Swap. Repeat.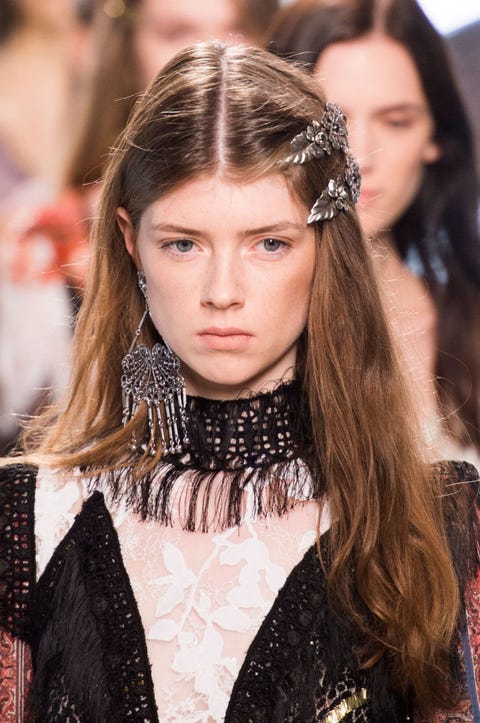 Miscellaneous beauty/fashion ideas
The aesthetic now is all sneakers and white T-shirts and camel coats, which makes maximalist stuff like this all the more interesting. "Eff the rules," Spring 2016 said. "Be quirky. Wear however much shiny stuff you want." Done.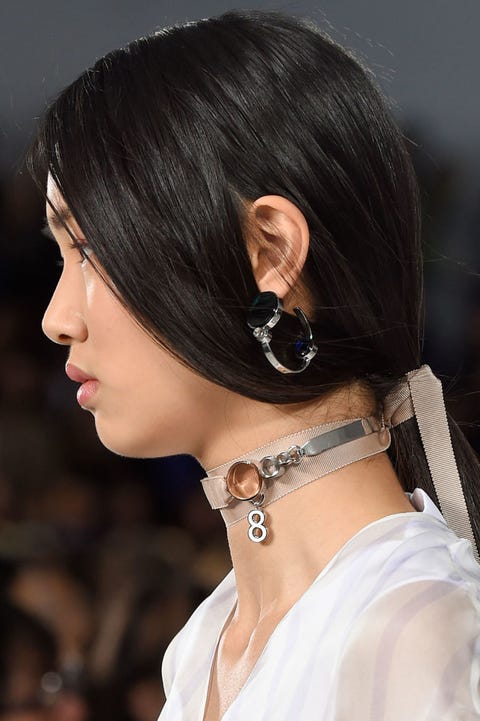 Dior
Living for 1) the sticky-outty earring and 2) the ribbon wound first around the neck then the low pony. Chiiiic.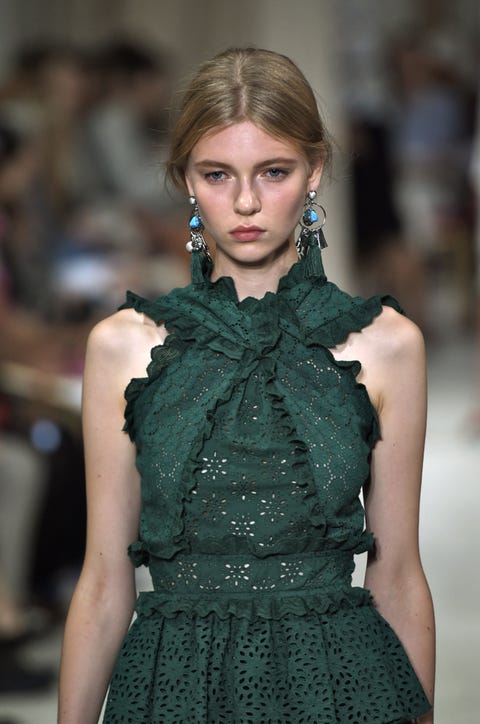 Oscar de la Renta
Not *so* out-there, but when you remember that some critics would say the earring competes with the high neckline, this is actually kind of a BFD.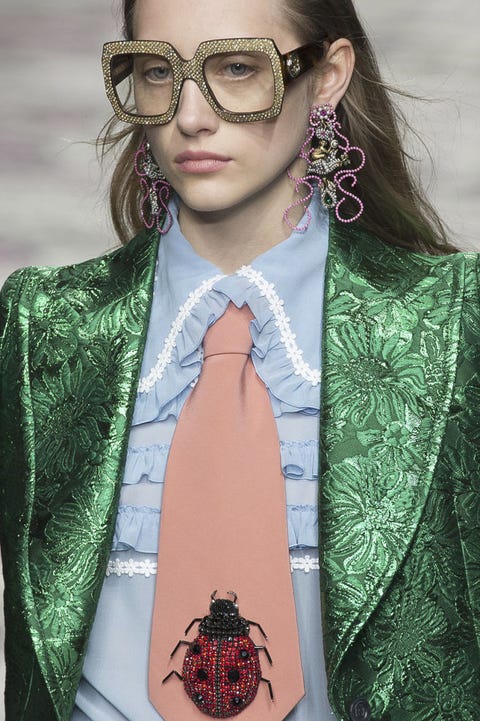 Gucci
Top three favorite looks from this season, and it's all because of the glitter glasses with the loopy earrings. And the green brocade. And the ladybug.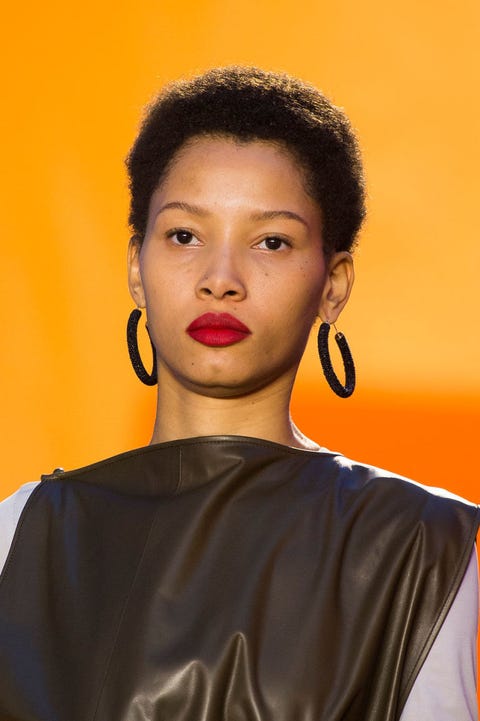 Céline
Not all of us can have Lineisy Montero's bone structure or hair but we sure as hell can get in on the hoops/red lipstick action.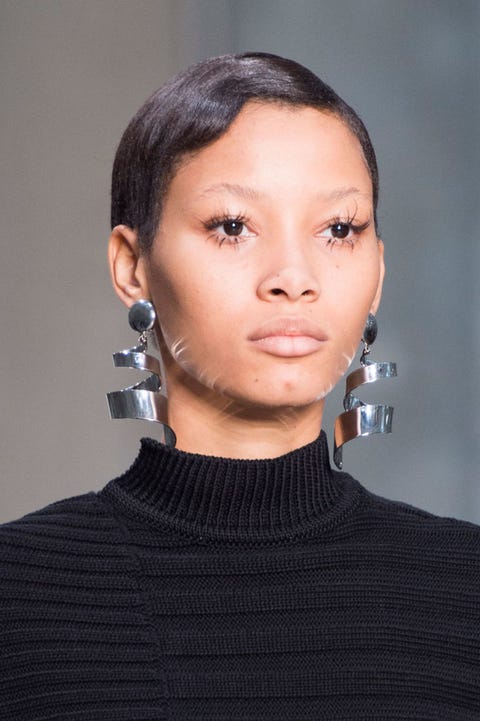 Marni
Big earrings require big lashes.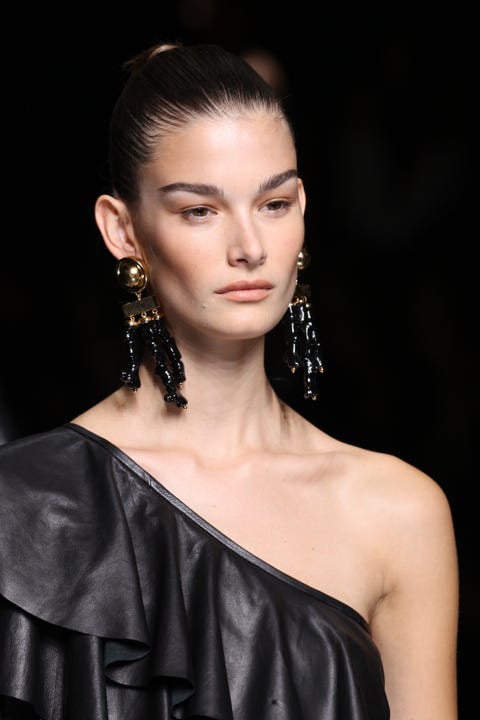 Balmain
They call this hella-tight high pony the Croydon facelift. Very flattering, especially with some fringe-y earrings that look like they came out of Byzantium.
This content is created and maintained by a third party, and imported onto this page to help users provide their email addresses. You may be able to find more information about this and similar content at piano.io