It'll Be a Travesty If These Dresses Don't Make It Onto the Red Carpet This Awards Season
Pulling for you, baby blue Oscar de la Renta gown.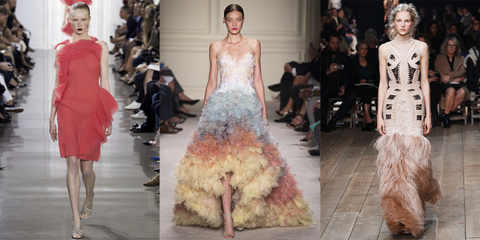 Pulling for you, baby blue Oscar de la Renta gown.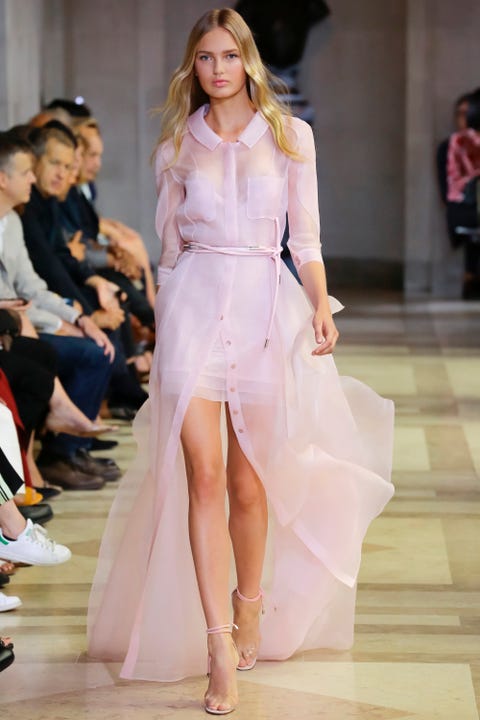 Gahhhhhh. I demand that this diaphanous sherbet dream of a Carolina Herrera dress gets its day in the sun, or so help me god, I will wear it myself. [To self: OooOOOooOOh.]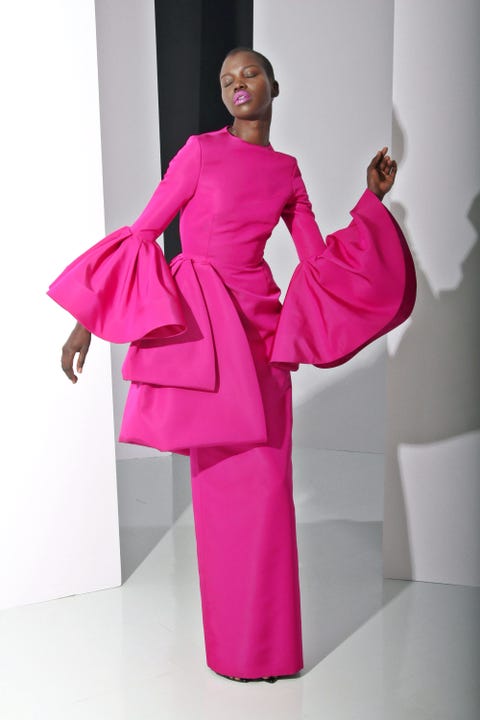 The lesser-known statement sleeve! You would need someone with presence and an ace tailor to give this Christian Siriano beaut the outing it deserves, but with the color and the shape, it would be *so* good.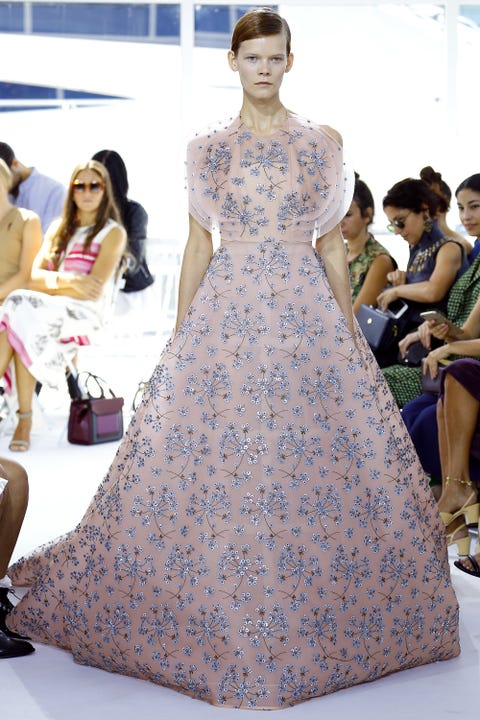 I, for one, have longed to see a ruffly floral chestal plate at the Academy Awards. Will some brave woman disregard the mainstream media and answer our Delpozo-themed prayers?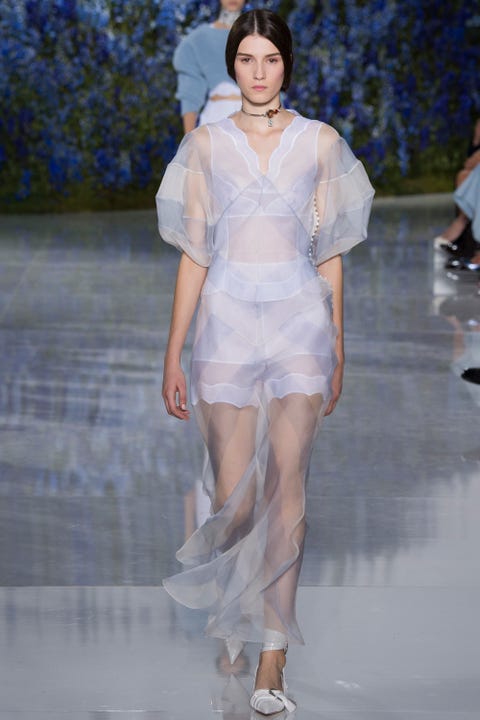 Nix the shorts, add a lining, and this dreamy Dior look will be the second (the first being this) time in recent memory Jennifer Lawrence will not have phoned it in fashion-wise.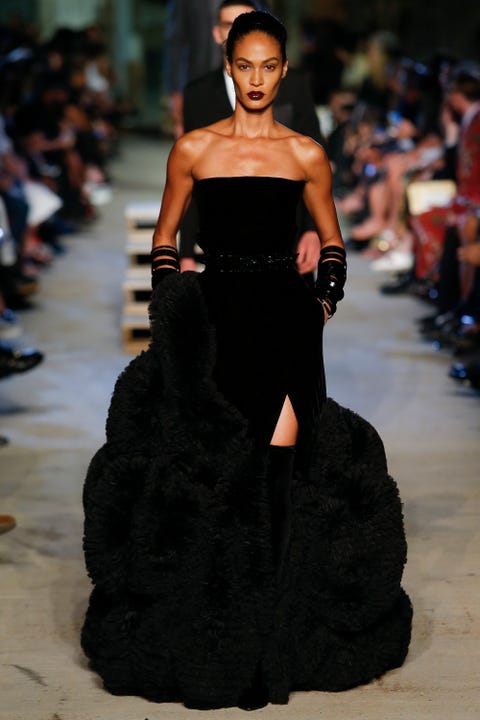 If not the Oscars, when? (Well, the Met Gala, but that's beside the point.) Riccardo could very easily make this in a different color for someone tall/nominated to wear.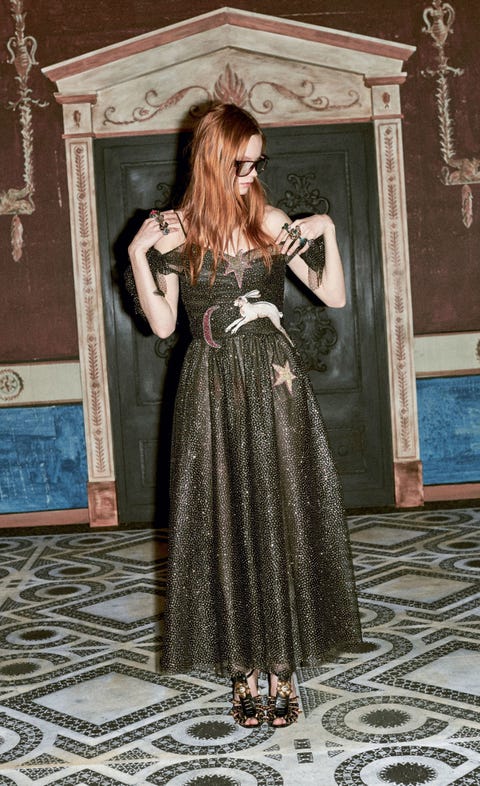 I don't know what Kiernan Shipka's schedule looks like this season, but she should really make time for this whimsical tea-length Gucci. Or anyone, really, at an after-party because that's where everybody wears what they'd rather have worn to the ceremony. Fact.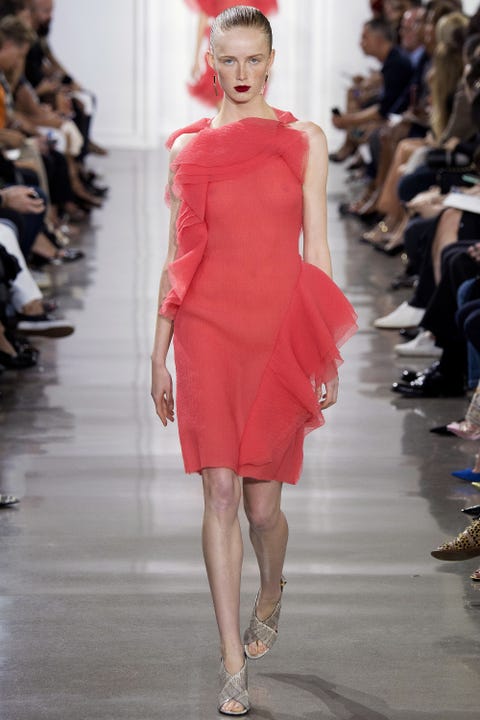 Yo, Jason Wu. You've got some extra bolts of this fabric lying around, yes? Fashion a skirt (with a train!), stick it on this baby, and you've got yourself a winner.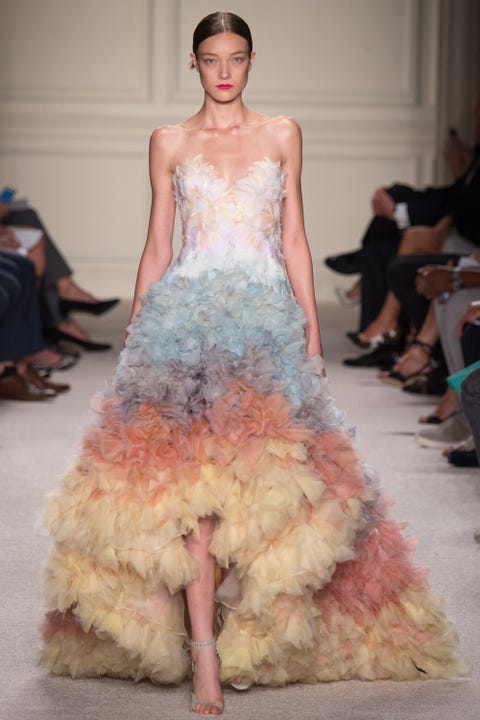 I hereby issue a double-dog dare to all of Hollywood: Somebody wear these Marchesa rainbow ruffles. I beg you. Even if the execution's not perfect, that's okay because I can always repress that part of the memory.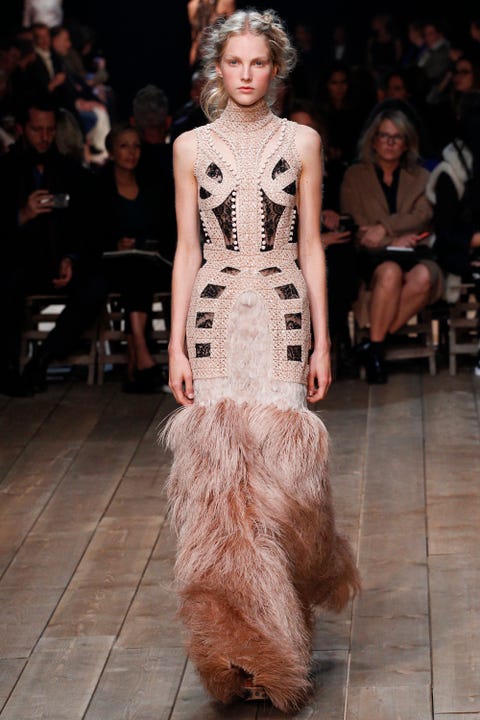 HAHA, get the Fifi the feather duster jokes out of your systems now. Rooney Mara picked the closing look from this collection for the Globes, but the rest of Sarah Burton's babies still need a chance to fly.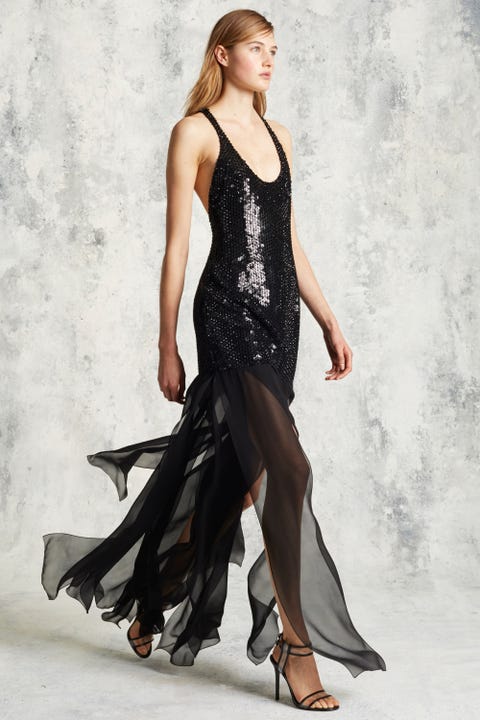 Yoohoo! Kate Hudson! Found your next sequin-y Michael Kors dress!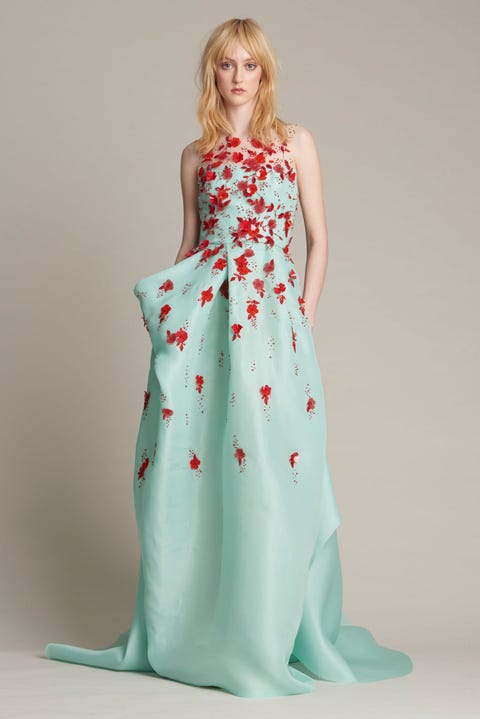 Certain designers' brains: "Slap an entire World Figure Skating Championship's worth of sparkles onto a strapless mermaid silhouette and call it a day."

Certain designers: "Why?"
Certain designers' brains: "You gotta."
This Monique Lhuillier, while reflective in spots, is not that. Note the restraint and the side pouf—it's all about the side pouf.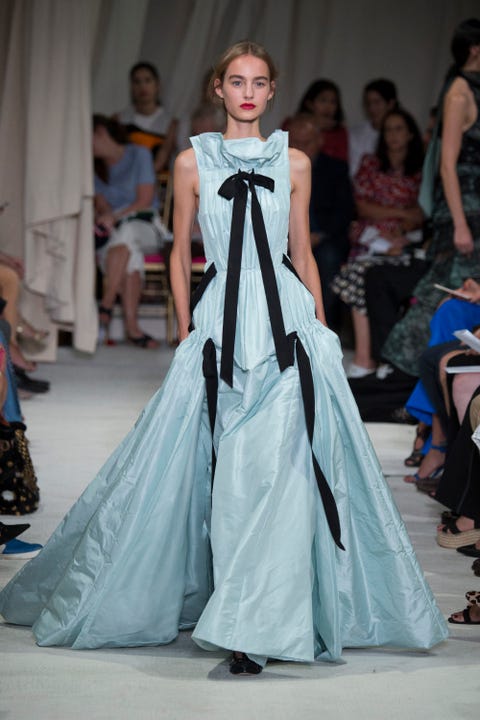 "AHHHHHHH!" —every editor and stylist when this Oscar de la Renta fairytale walked down the runway. Mark my words: Someone will wear this (likely modified) to the Oscars, and that someone will win—best-dressed at least.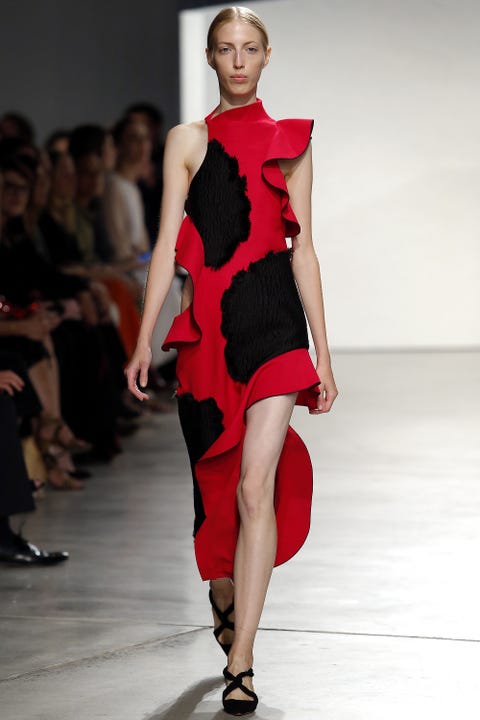 You could argue that Proenza Schouler isn't a *true* red-carpet label, but 1) Emilia Clarke wore a nice custom dress of theirs to last year's Golden Globes, and 2) Spring 2016 is ripe for the awards-season picking. You have to agree that, with a bit more skirt, this number would be right at home at the SAGs or on a cool girl at the Grammys.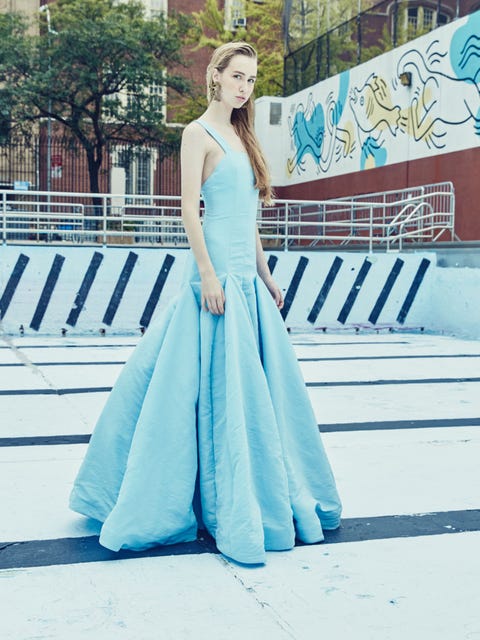 Just un-weird enough for middle America but still plenty Rosie (Assoulin), this drop-waist gown would be the public's gateway drug to voluminous everything, AKA paradise.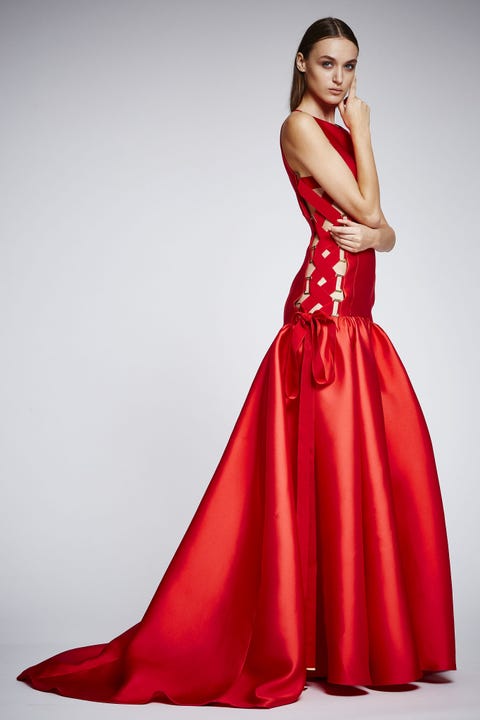 I can see it now: an ingénue, a modern Elizabeth Hurley safety-pin Versace moment, BOOM. Iconic.
This content is created and maintained by a third party, and imported onto this page to help users provide their email addresses. You may be able to find more information about this and similar content at piano.io