10 Print Combos You Own but Never Thought About Wearing Together
Get ready to see plaid/leopard/stripes in a whole new way.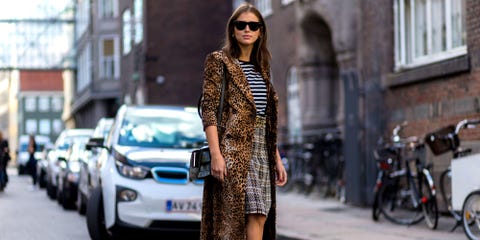 One of the greatest fashion highs that can be had is when a lightbulb goes off and you figure out that hey, this weird printed thing can go with this other weird printed thing, no purchase necessary. Here, 10 such moments, curated from the resort shows and Copenhagen Fashion Week's finest street style.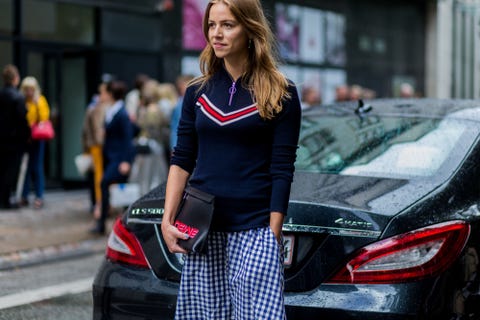 Sporty Chevron and Gingham
Gingham might now be the Taylor Swift of prints, but with an athletic half-zip, it's Scandi cool.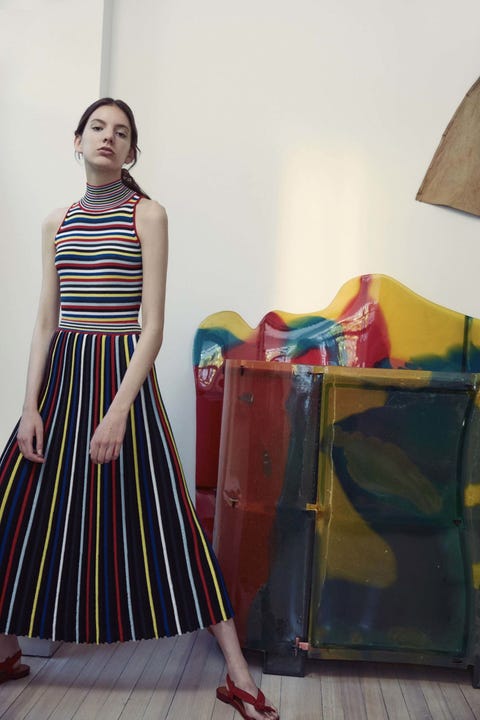 Narrow Horizontal and Wider Vertical Stripes
Fake the look of this Rosetta Getty dress with some stripey solids running in opposite directions. So easy, yet so good.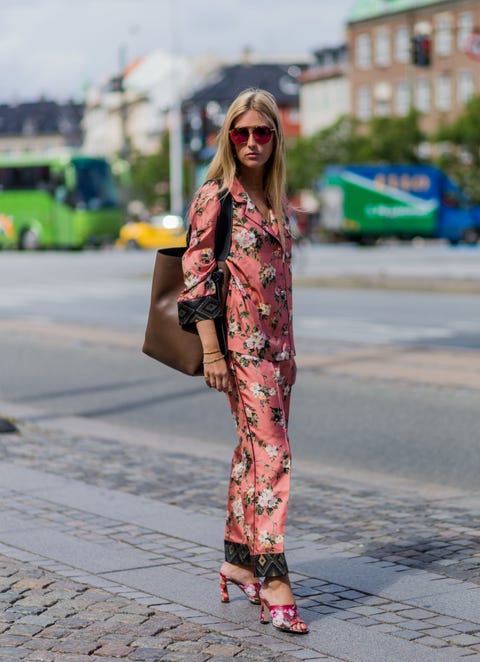 Allover Florals
This For Restless Sleepers set paired with Gucci mules reinforces one of the cardinal rules of mixology: As long the components are in the same color family, pretty much anything goes. Here, visually moving the potentially clashy bit to the footwear is a smart choice.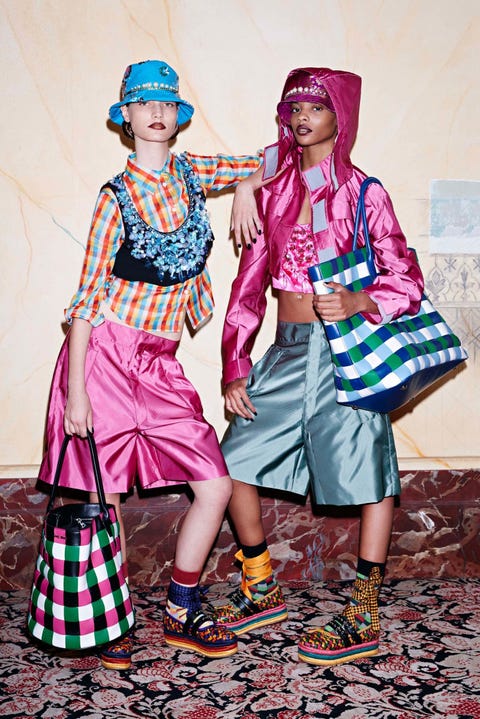 Different-Size Checks
Miu Miu, back at it again with the scale play. The trick to pulling off SO MUCH all at once? Not too much variation in fabric texture, repeating the same print over and over but in bigger and smaller sizes, and confidence.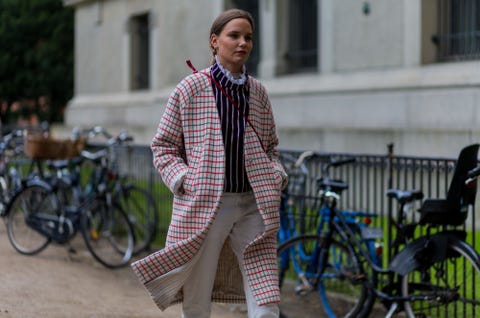 Grids and Pinstripes
A Phoebe Philo dreamscape with the laundry-bag grid and pinstripes. Also, it's hard to mess up a red, white, and blue theme.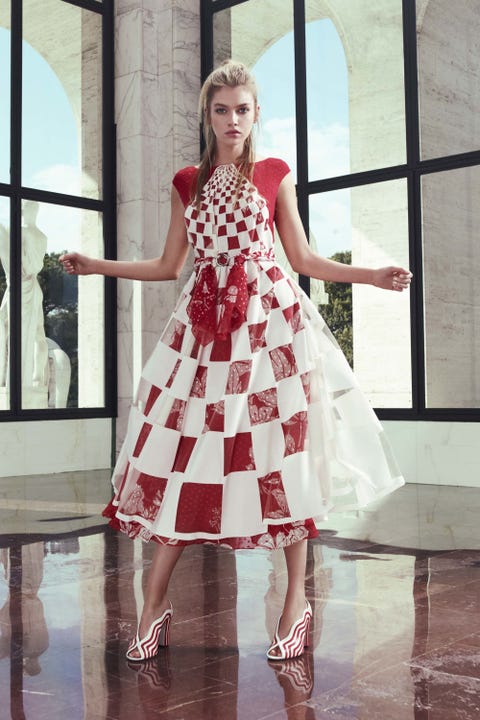 Checks, Floral, and Polka Dots
Fendi's red and white fantasy has approximately 67 moving parts, but here's why it works, against all odds: 1) Karl Lagerfeld; 2) the bits of transparency keep things light; 3) one simple color scheme; and 4) a less conceptual silhouette that doesn't compete with the prints.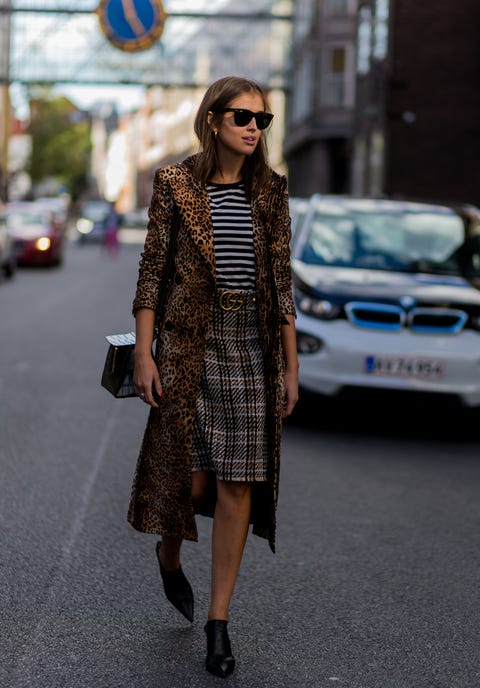 Stripes, Leopard, and Plaid
Technically, all these are now considered neutrals, but somehow, she still looks she's innovating.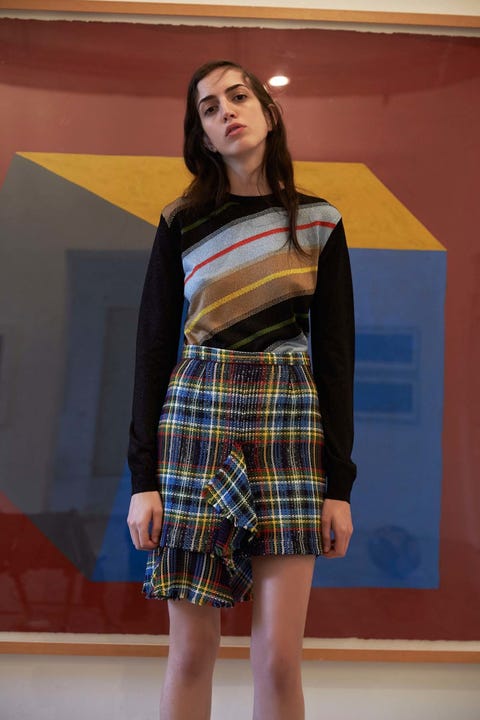 Stripes and Tartan
The Marco de Vincenzo jumper's mustard stripe picks up the background of the tartan, while the dark backgrounds anchor the look.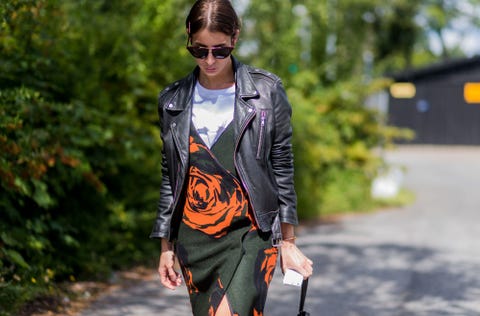 Camo and Warholian Florals
When thinking stylistically, abstract/graphic—the cloud print and pop art flowers—is another juxtaposition you can play with.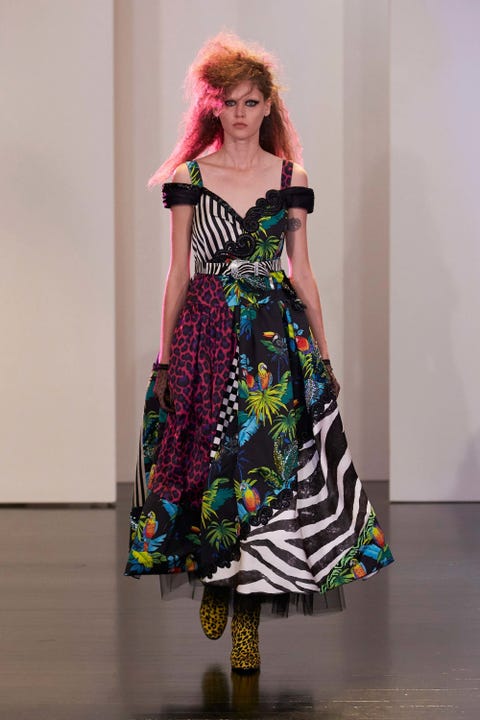 Zebra, Leopard, Hawaiian, Check, Stripes (Oh My)
Hyper '80s, hyper gutsy. Thanks, Marc Jacobs.
This content is created and maintained by a third party, and imported onto this page to help users provide their email addresses. You may be able to find more information about this and similar content at piano.io