How to Make Your Bra the Main (Fashion) Event
Take it all off, baby—then put it over a turtleneck.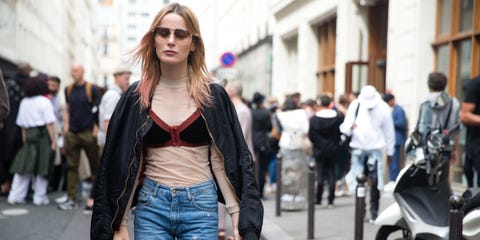 Remember how, in the olden days, people would sidle up and be like "Your bra is showing" in a stricken tone? El oh el. Now that we're playing fast and loose with our morals and our fashion, underpinnings have moved from for-your-eyes-only to the spotlight. Here, seven ways to wear the bra as real, intentional clothing.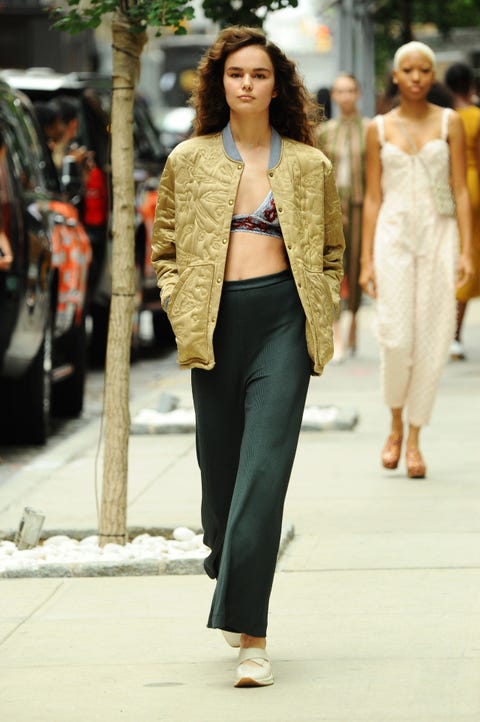 At Rachel Comey, a printed bralette pairs easily with an embossed bomber and ribbed pants. Great for the weekend (if your brunch is more of the açai-bowl variety, that is).
Playing a Supporting Role (Har Har) in an Evening Ensemble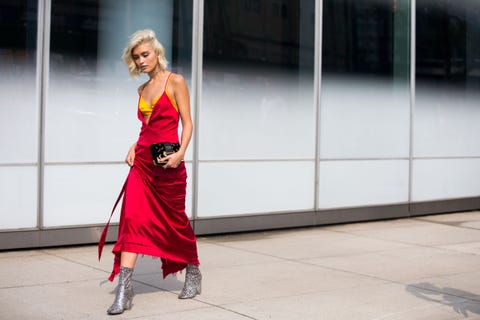 Oooh! Why *shouldn't* the world see a pretty colored number, especially when it proves yellow and red don't have to mean "Ronald McDonald?" I'm thinking pink and purple à la Balenciaga. Or magenta and orange à la Bottega Veneta. Or...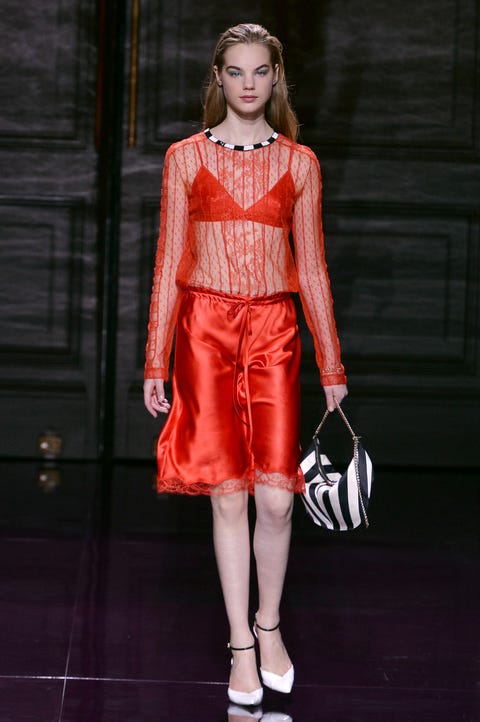 Freeing the nipple is still largely a concept that lives on Instagram and within the minds of most of the female population, but Nina Ricci has a way around boob consciousness: transparent shirt + bra. Matching or not? That's up to you.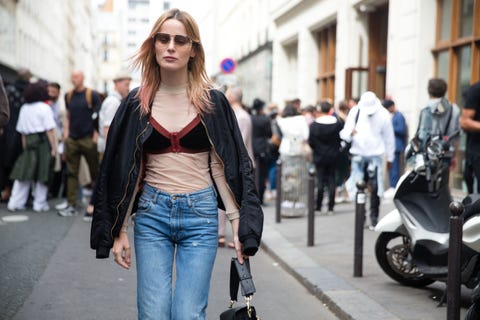 For day, do as this show-goer did, and put it on top of a tissue-weight turtleneck. Pro tip: If you've got a fuller chest, use this layering trick, choose a heavier knit, *then* wriggle into your trophy bra.
As Part of a Ladylike Two-Piece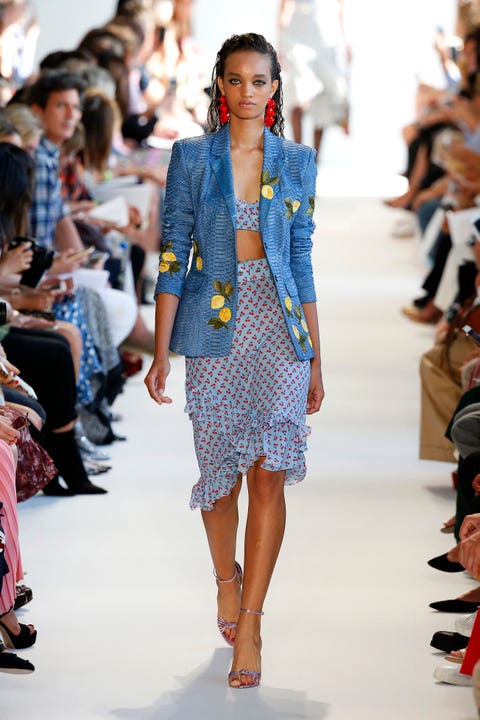 Altuzarra FTW with a co-ord set that wouldn't look so out of place in a boardroom, albeit one in a building with a very, very lax dress code. As always, no pressure to buy a set in one pattern.
As Part of a Less Ladylike Two-Piece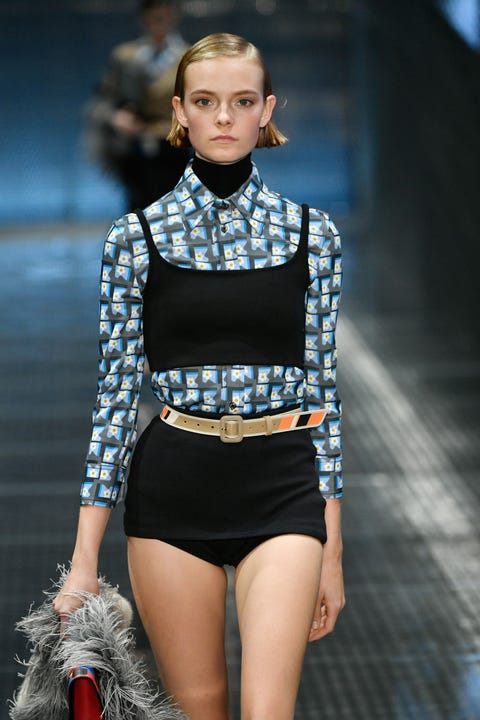 This has been another way to wear your swimsuit IRL, brought to you by Prada, provided you ditch the bottoms for actual trousers. Note the A-1 turtleneck-under-button-down-under-bra layering.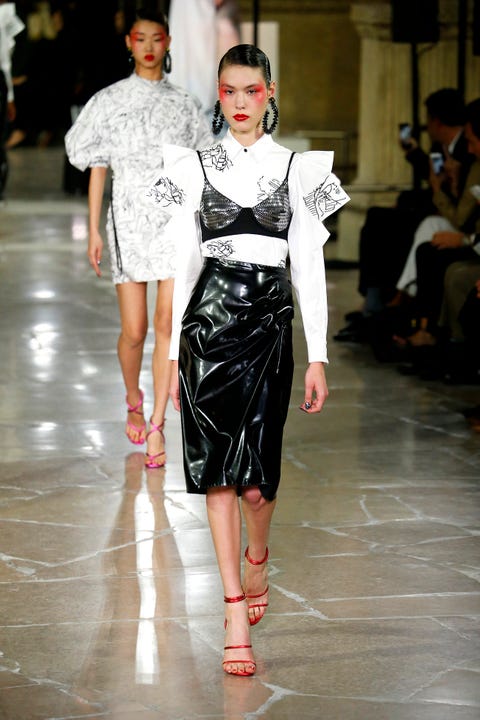 Not for the faint of heart, this idea from Kenzo. Take one strong-shouldered shirt (this one from H&M would do nicely), and add your flashiest, most Gaultier-like bra. Pull and tuck so everything lies flat, then voilà! Office-acceptable Helmut Newton.
This content is created and maintained by a third party, and imported onto this page to help users provide their email addresses. You may be able to find more information about this and similar content at piano.io