Vinyl, of All Things, Is the Biggest Celebrity Trend of 2017 So Far
Life in plastic, it's fantastic.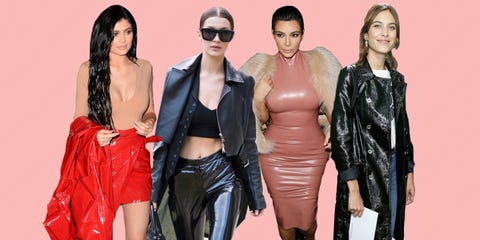 Getty, design by Betsy Farrell
With undertones of ::through megaphone:: SEX that would either freak out or stimulate the bladders of our elected officials, vinyl and its shiny, slithery cousins are more relevant than ever. (Plus it has the dark-horse advantage of being much warmer than it looks.) Here, 32 looks from 25 celebrities who've embraced the semi-official fabric of nasty women.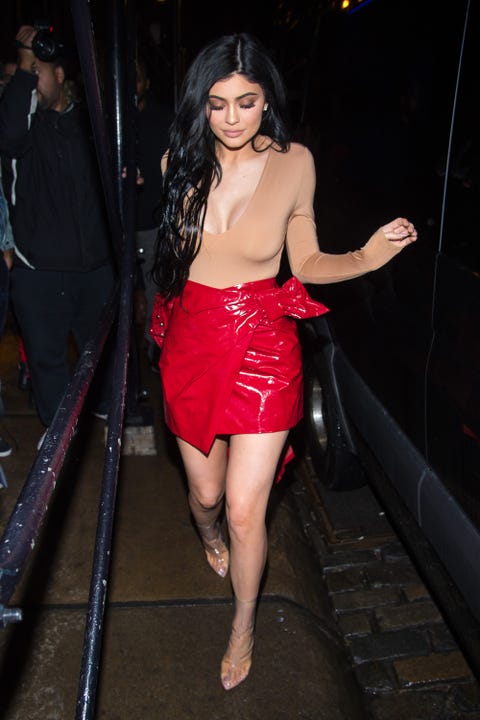 Rihanna
That's one way to elevate a mega comfy flying outfit.
Gigi Hadid
On Gigi: futuristic businesswoman. On anybody else: "Why have you got Glad bags on your legs?"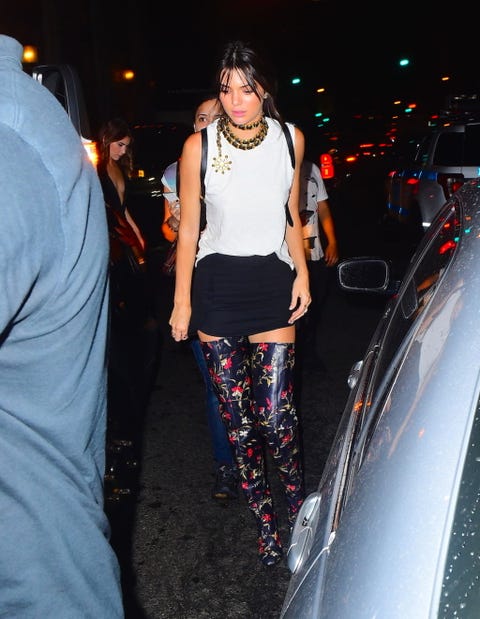 Kendall Jenner
Don't rule out *printed* PVC.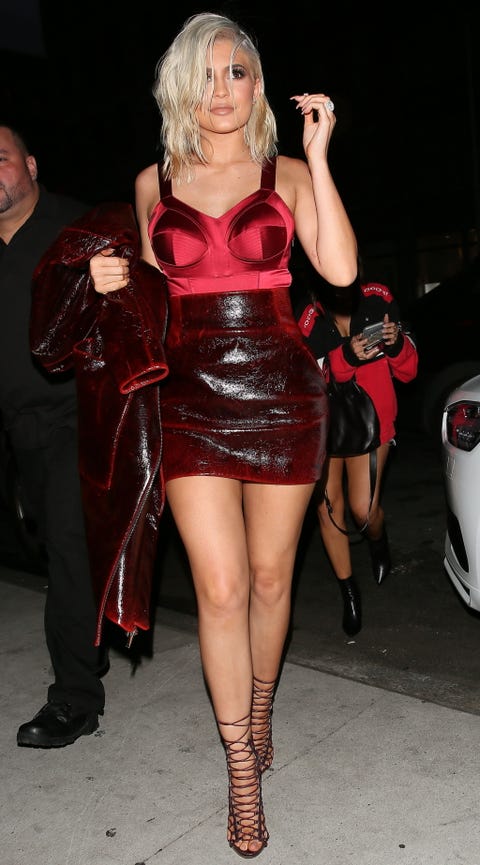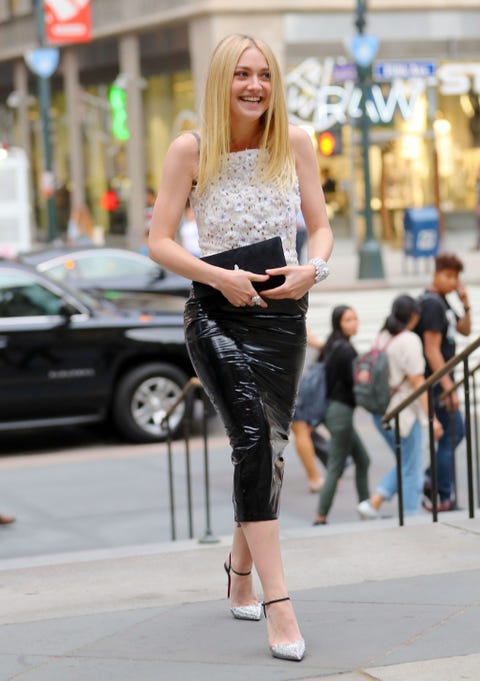 Dakota Fanning
A pencil skirt paired with eyelet for a sexy-secretary-with-a-heart-of-gold vibe.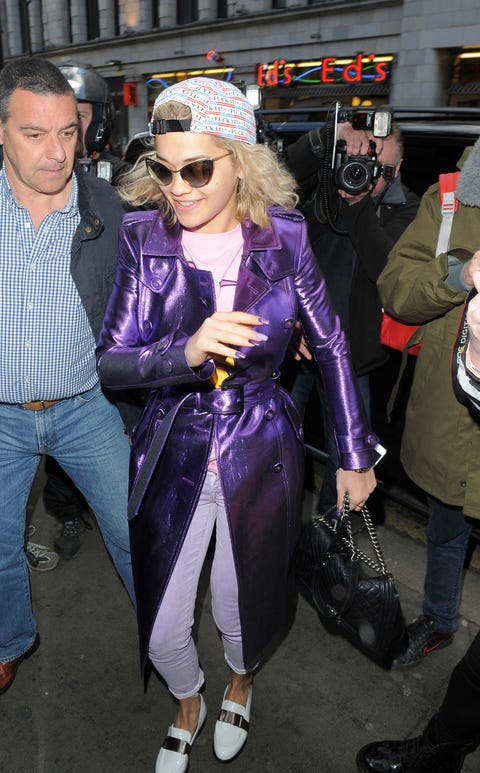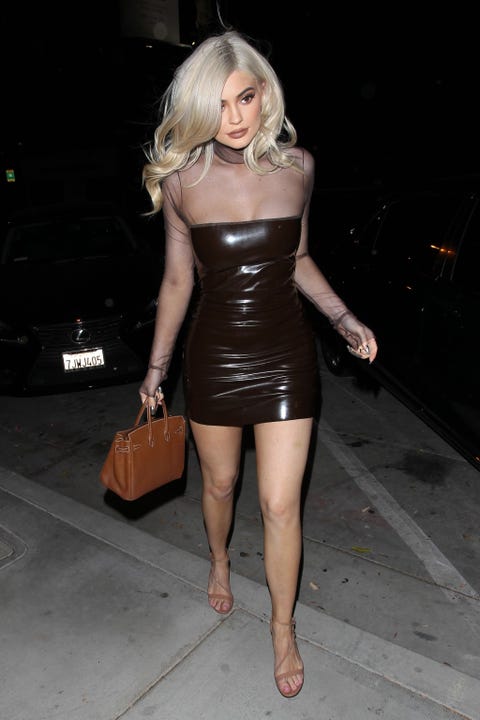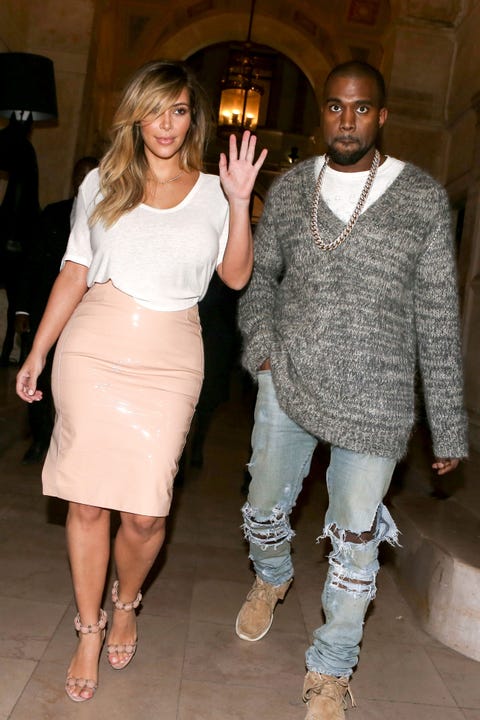 Kim Kardashian
In blush with a skeptical Kanye.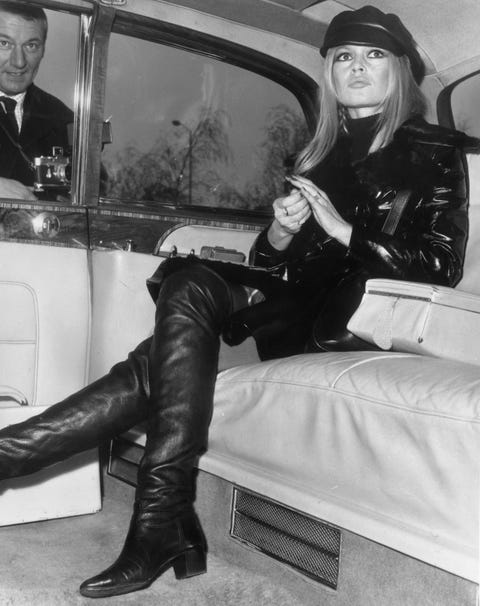 Brigitte Bardot
You can spend your whole life chasing after this look and not achieve it. (A sad realization.)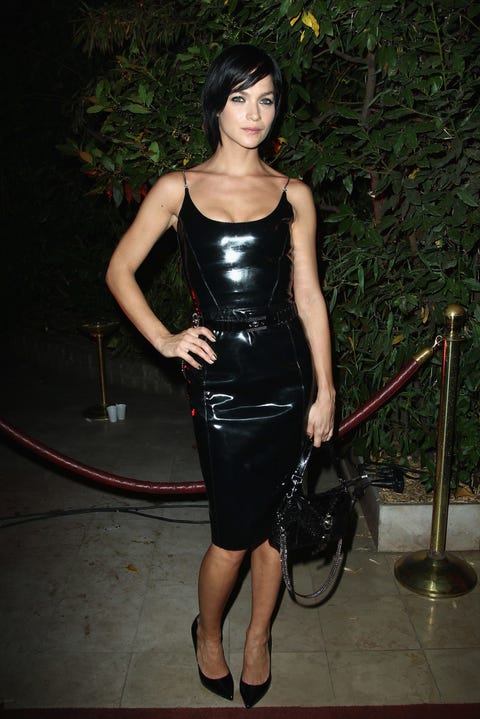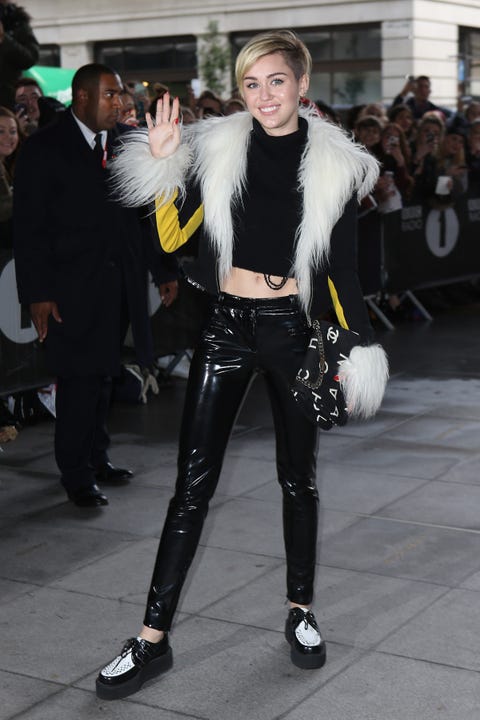 Miley Cyrus
Quite possibly the best trousers of their kind we've seen.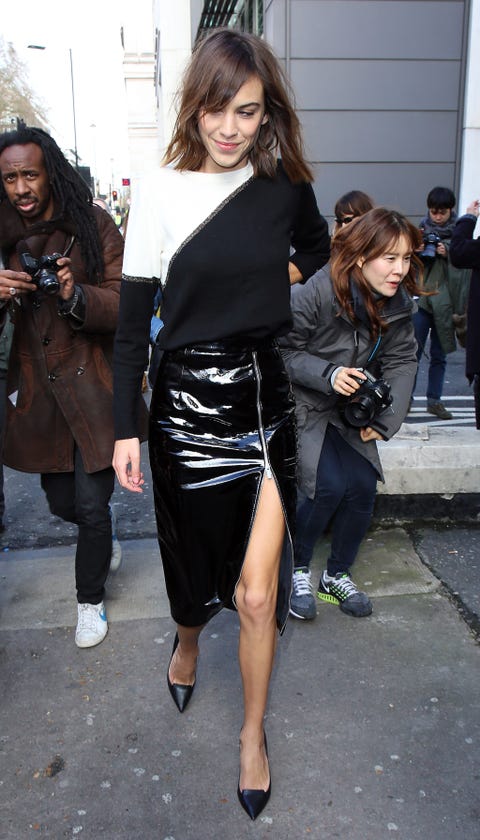 Alexa Chung
A knit tones down the sauciness.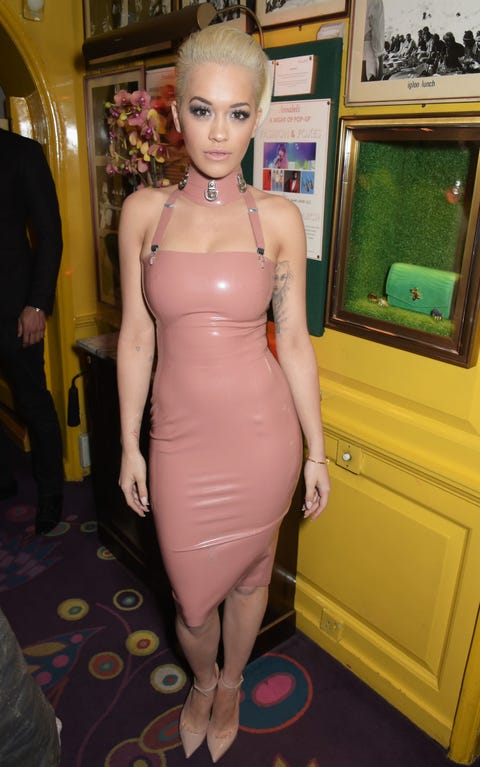 Rita Ora
While a matching choker takes it to 11.
Kim Kardashian
Fur provides the textural contrast here, while Kanye gets in on the latex motif.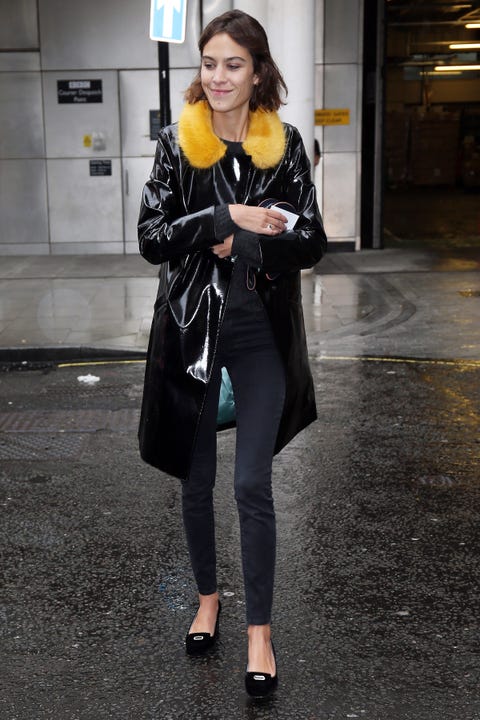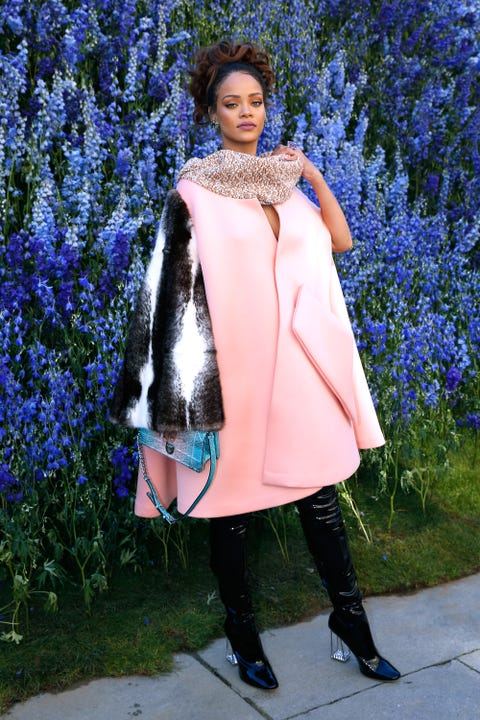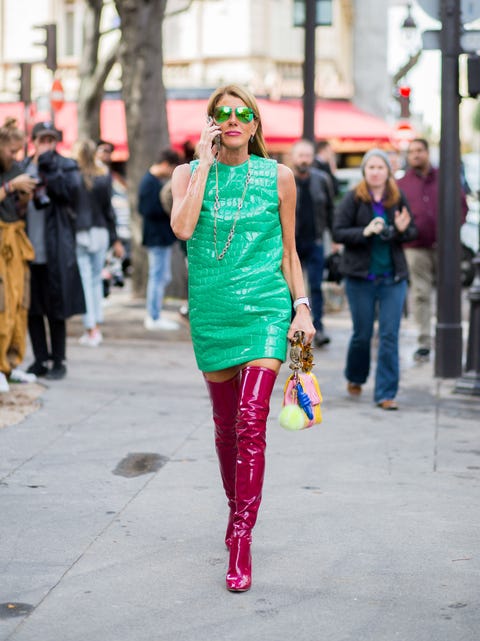 Anna Dello Russo
Between the colors and the croc embossing and the full-on-ness of it, this is ADR through and through.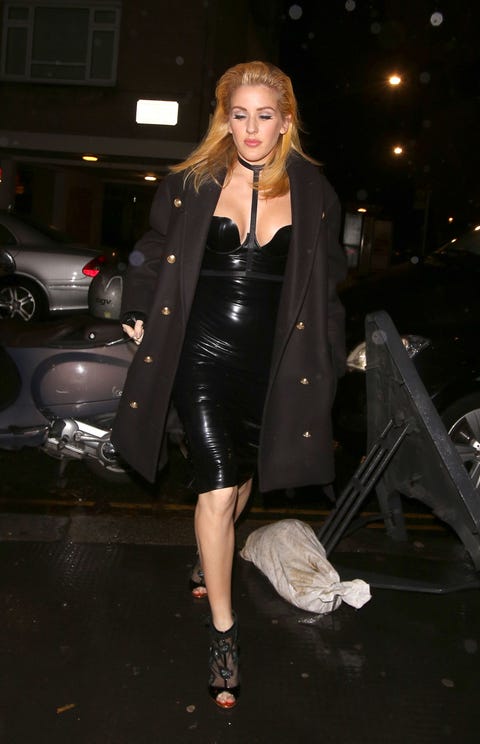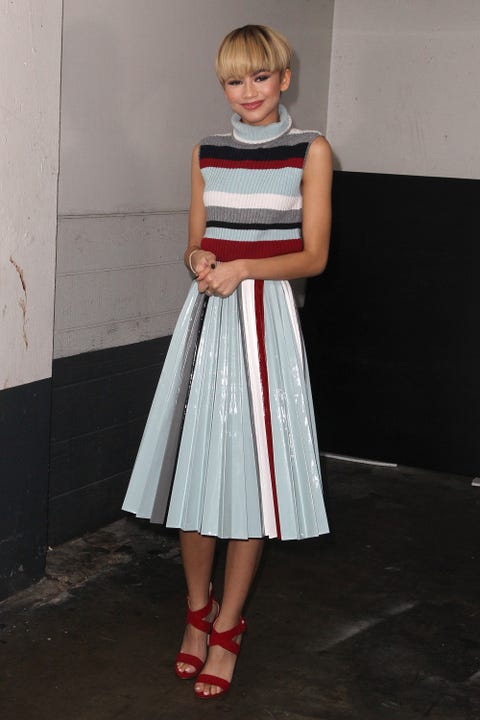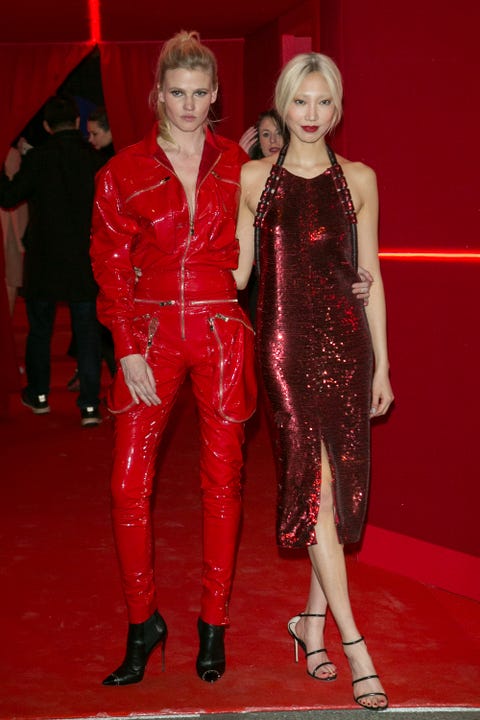 Lara Stone
Could we work out some sort of joint-custody agreement, Lara?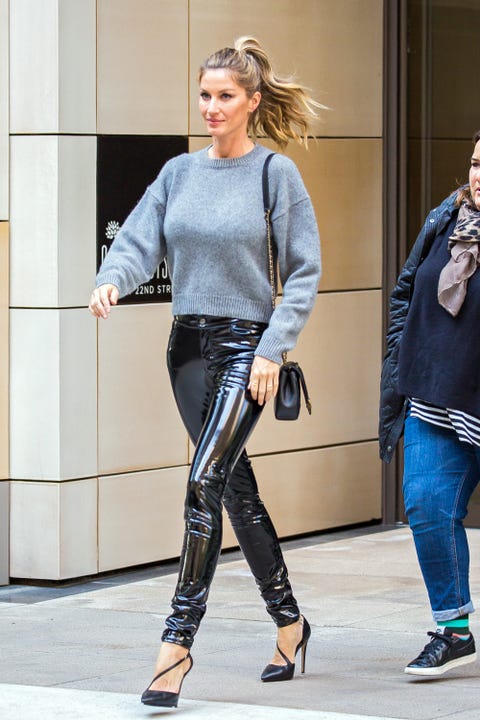 Gisele Bundchen
Of course hers are the shiniest.
Beyoncé
The internet's jokes aside, this Givenchy look won't soon be forgotten.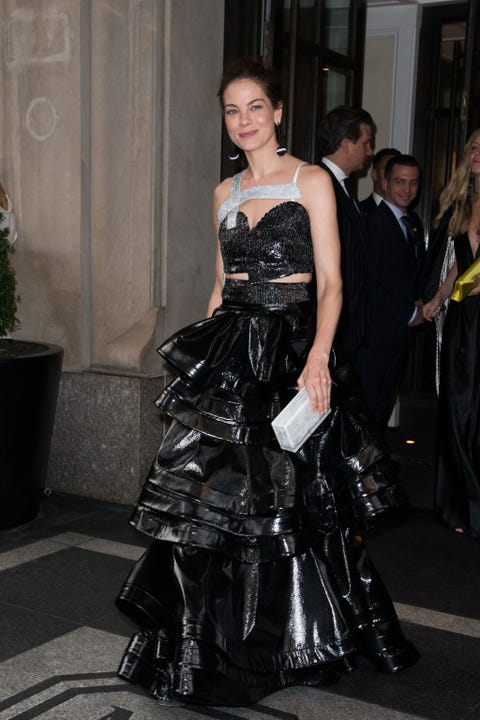 Michelle Monaghan
Neither will this fellow Met Gala look by Rosie Assoulin.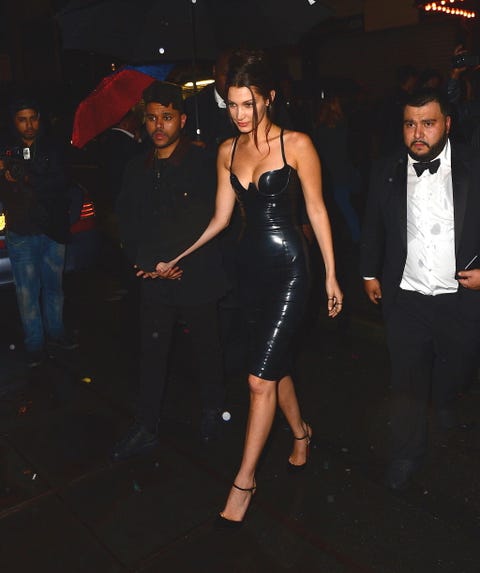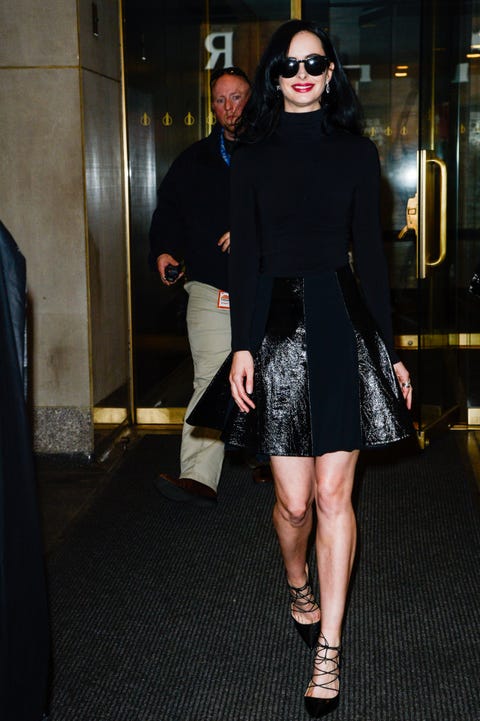 Krysten Ritter
The cheerleader skirt gets a girls-who-smoke-in-the-bathroom treatment.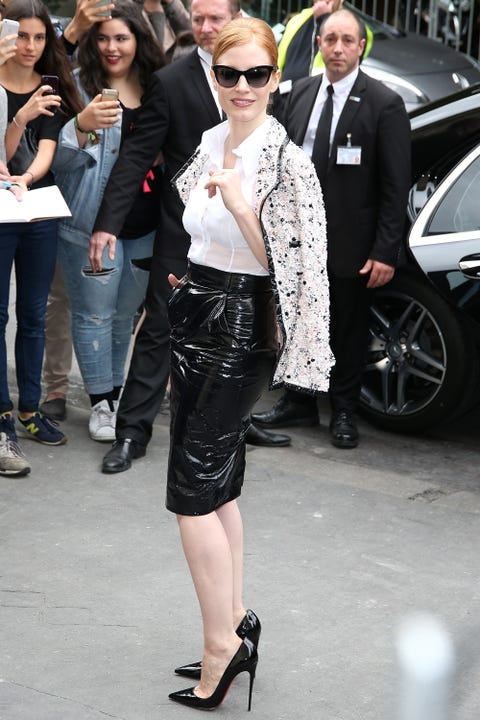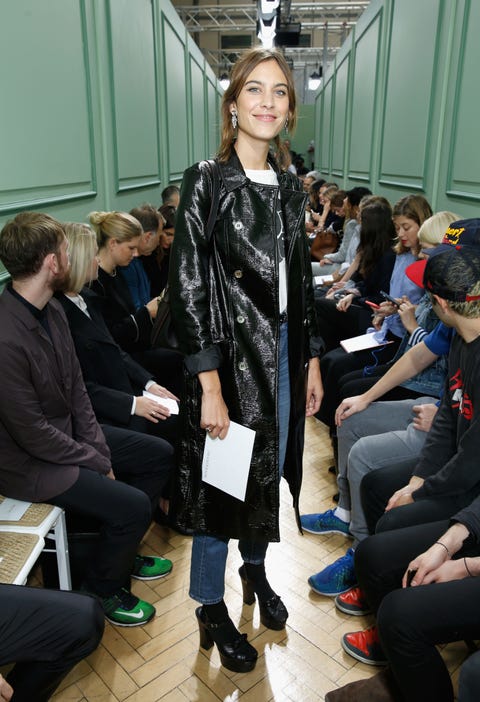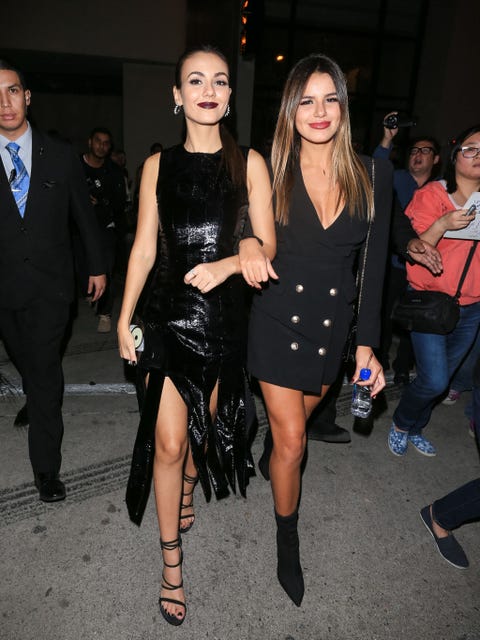 Victoria Justice
Who said vinyl couldn't move?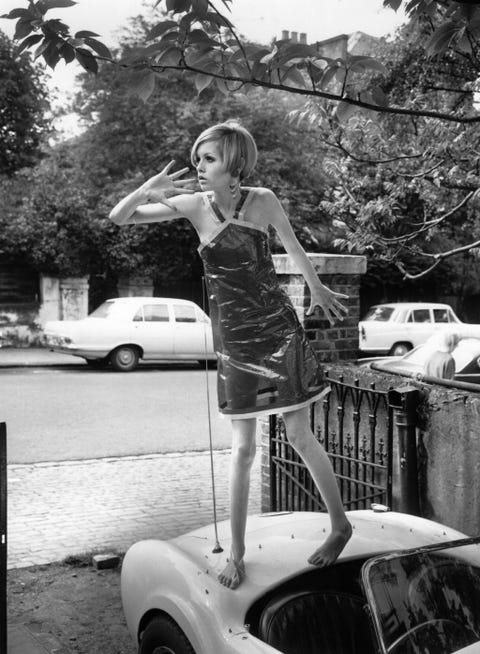 Twiggy
And here, a transparent dress on a supermodel.
This content is created and maintained by a third party, and imported onto this page to help users provide their email addresses. You may be able to find more information about this and similar content at piano.io