10 (Shotgun?) Wedding Dresses You Can Buy Online Right Now
When your love just can't wait, there's next-day delivery.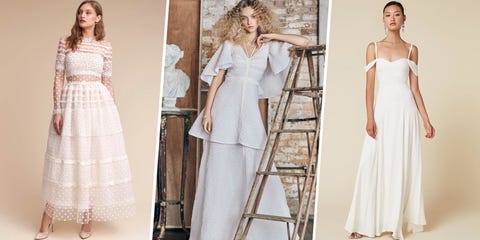 How often do you hear marrieds go "That was nice, but if I had to do it all over again I'd have had it be just the two of us instead of our 300 closest friends?" (Answer: enough to make celebrity elopement a trend.) So in honor of not having any regrets and Las Vegas hosting 115,000 weddings a year, here are 10 gowns that are ready to go as soon as you say yes.
1
The "I Think I Saw This on an Eclair Once"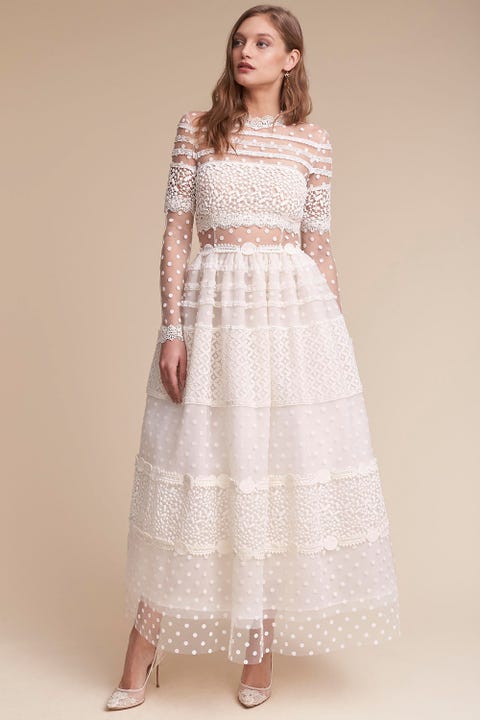 This Swiss-dot meringue pouf of a dress is also called the "Keaton." So you have to get it.
$3,600, bhldn.com.
2
The Plunging One (That's Also Customizable)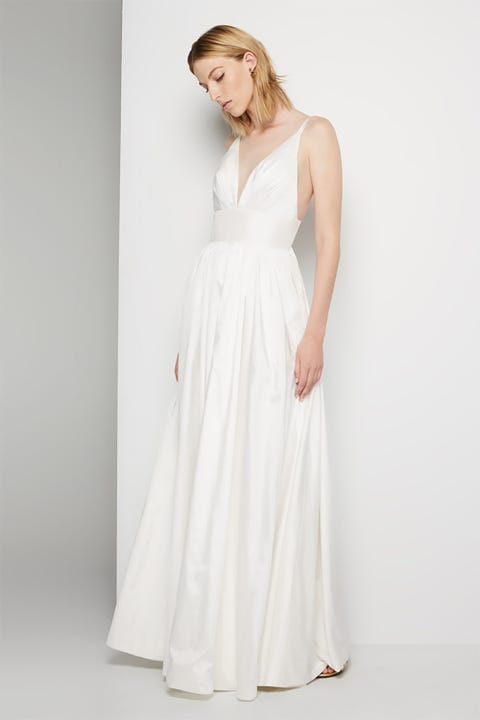 You might've looked into the online retailer because they let you pick out colors and customize necklines and skirts. They do that for their newly launched wedding category too, which includes this ultra-flattering spaghetti-strap number.
$239, fameandpartners.com.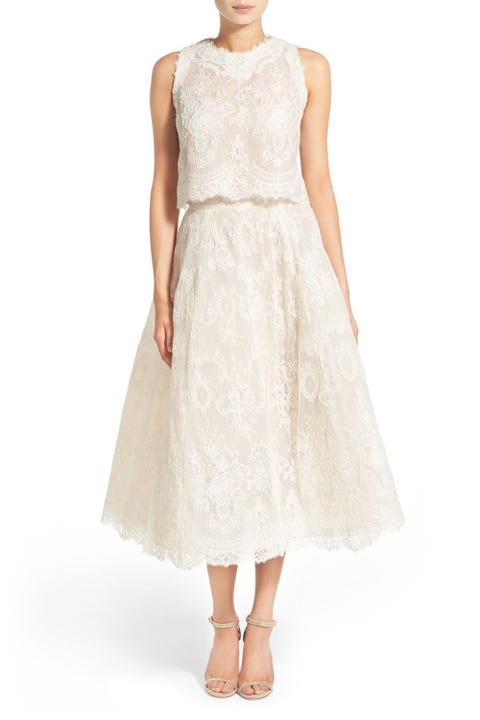 Everybody likes a two-fer, and everybody likes an Audrey Hepburn reference even more.
$2,208, shop.nordstrom.com.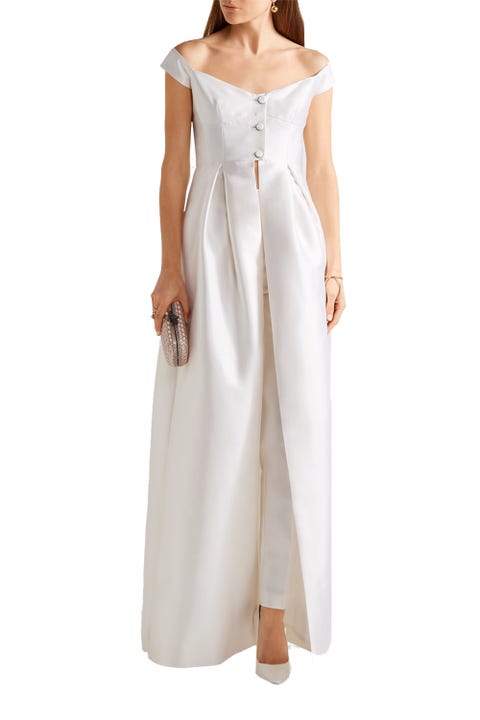 5
The "This Won't Be Embarrassing...Ever"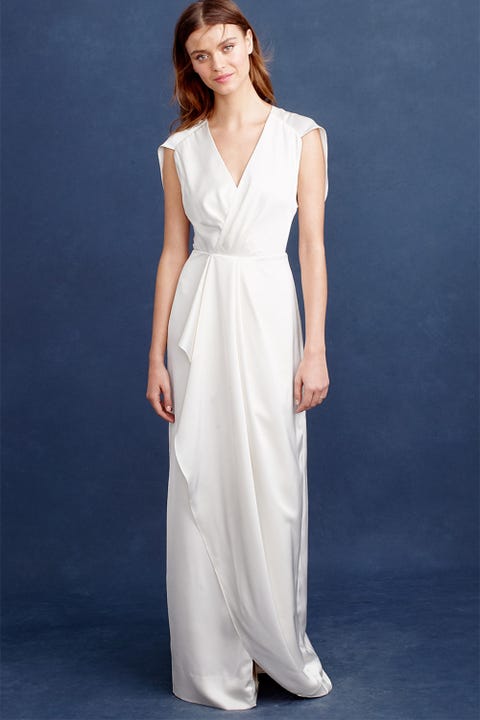 The (only) specifically wedding gown they're selling right now is goddess-y (thank goodness), but some pretty pieces from their party collection do come in white, if you know what I mean.
$550, jcrew.com.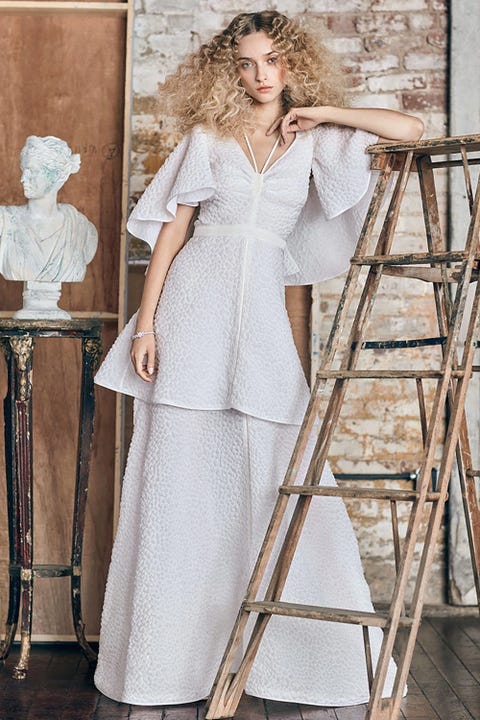 You're making a groaning/choking sound right now, aren't you? Same! This double-tiered confection of awesomeness is only one of the mega beautiful bridal dresses available exclusively at Moda's special shop.
$3,995, modaoperandi.com.
7
The "OMG—This Girl in the Greek and Roman Wing Has the Same Dress"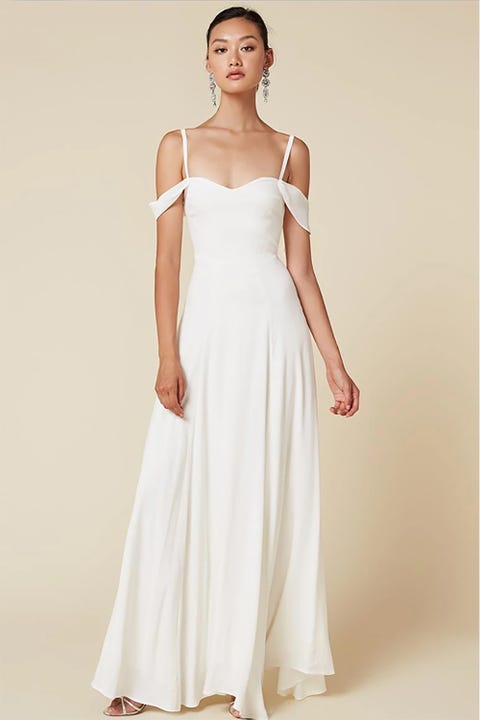 If Reformation were a girl, she would be *ya* girl, because she's always got your back. Lots of their floor-length models come in ivory, like this remarkably versatile, vaguely classical minuet of a dress.
$388, thereformation.com.
8
The "They Don't Make These Anymore"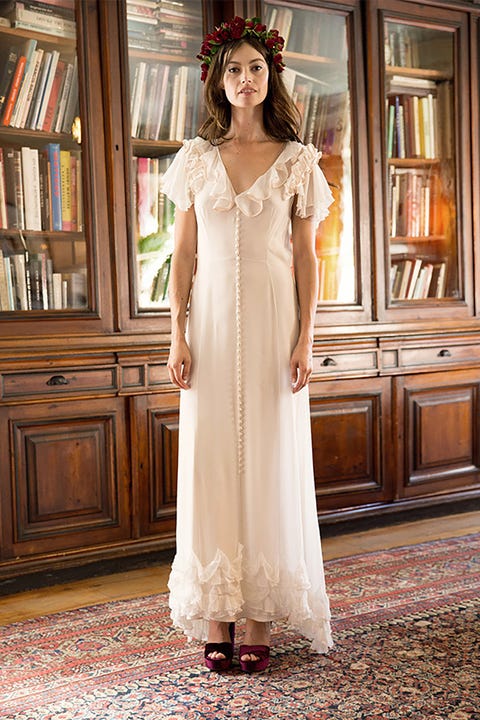 If your aesthetic skews more boho, Stone Fox Bride = the first place you hit up after you call City Hall. Bonus: This ruffly guy could 100 percent be re-worn in the summer.
$4,600, stonefoxbride.com.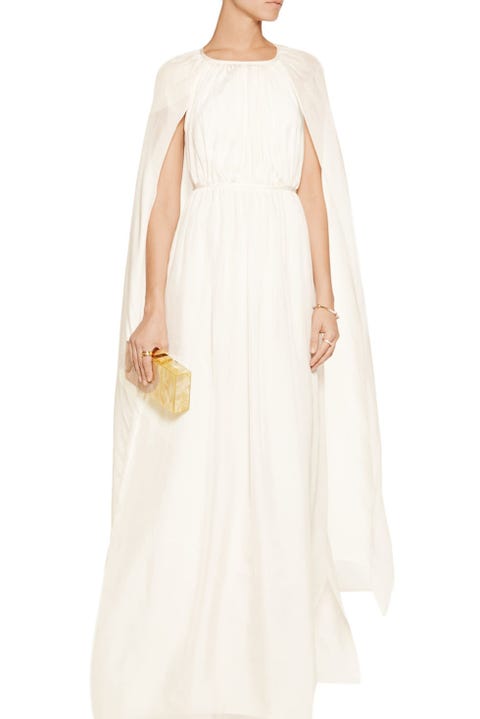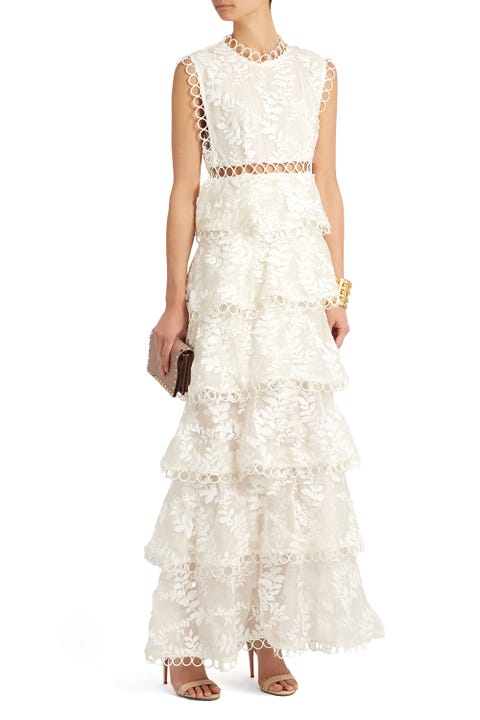 This content is created and maintained by a third party, and imported onto this page to help users provide their email addresses. You may be able to find more information about this and similar content at piano.io