10 Funny Halloween Costumes Guaranteed to Get a Laugh
"LMAO" —everybody when you walk into the party.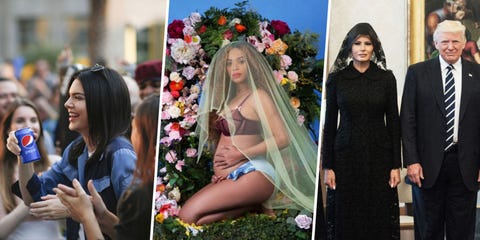 The cleverer one tries to be, the sharper the knife's edge one walks when choosing a Halloween costume. Do you go for the more obscure reference and have people go "Huh?" Or do you do the crowdpleaser but risk being one of seven Snapchat hot dogs? (I don't care, I'm still doing it.) Here, 10 pop-culturally savvy ideas that walk the line.
2
Kendall Jenner's Disastrous Pepsi Ad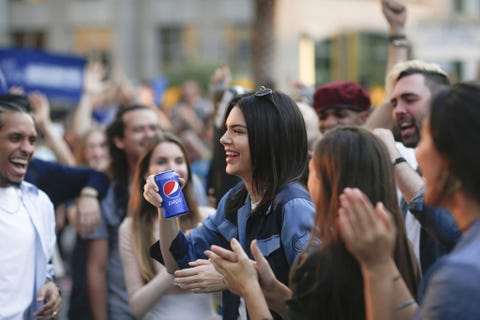 You will need: A denim-on-denim look, dark sunglasses, a can of Pepsi, the belief that a fizzy sugar water is the key to world peace (can be faux—only to get into character)
Other notes: For a variation, recruit a friend to act as the paramilitary/policeman dude. You could also invite a third individual to be Cello Man.

3
The BBC Interview That Made Marion Kelly an Icon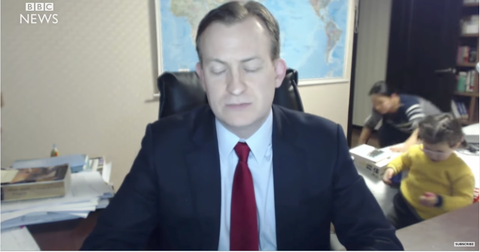 You will need: Re: the outfit, we gotchu. Maybe a dad component, perhaps wearing boxers or other inappropriate pants out of the Skype frame. Also, toddler swagger.
Other notes: You have to do the walk wherever you go. The more punch you have, the easier it'll be.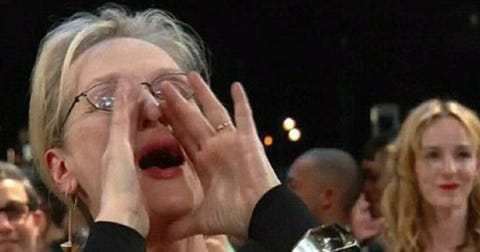 You will need: Black dress, reading glasses, knowledge of various song lyrics and refrains
Other notes: Keeping your hands cupped around your mouth the whole night might be tough, so stay close to the bar so you can prop your elbows on it.

5
Beyoncé's Pregnancy Shoot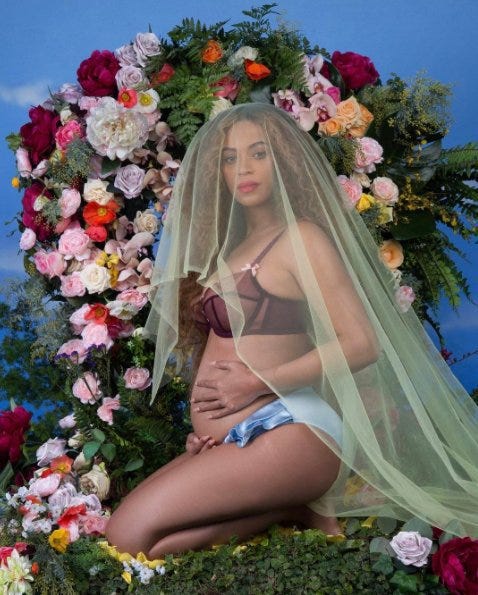 You will need: Conviction that most others have gotten the urge to recreate this out of their systems, some way to affix a flower wall to your person (backpack straps, maybe?), a few yards of green netting
Other notes: Two friends with lesser planning skills could go as Rumi and Sir, in baby-drag or simply in T-shirts with iron-on lettering.

6
Miserable Pope Francis (and Company)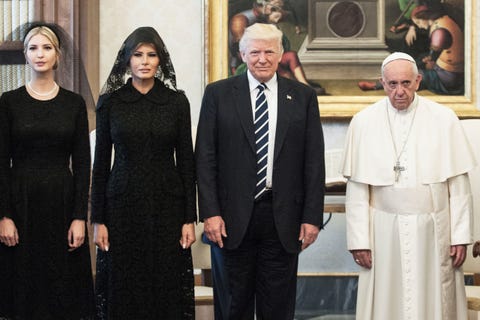 You will need: Robes, RBF but not really because this is a special glower
Other notes: You could enlist a pair of pals to dress in their complicit-Sicilian-widow finest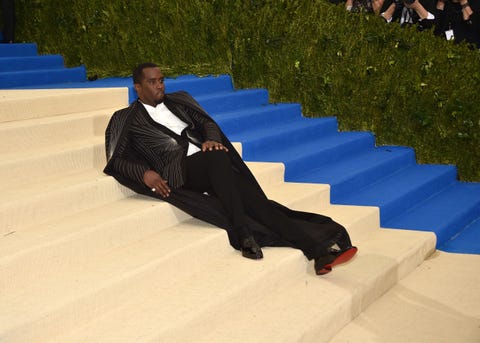 You will need: Black tie. Confidence. Steps.
Other notes: Confidence.

8
Katy Perry's Margiela Met Gala Look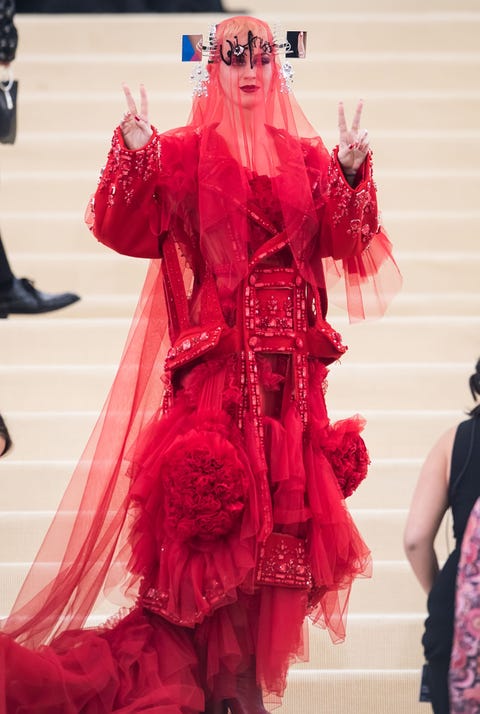 You will need: All the red tulle your local crafts store carries, safety pins and/or duct tape
Other notes: Consider bringing a fluffer.

9
This Completely Un-Nefarious-Looking Meeting of World Leaders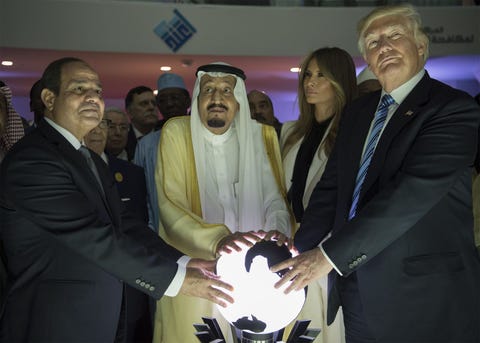 You will need: Men in suits, glowing orb onto which the Eye of Sauron could be taped
Other notes: If you are taking the role of Trump, periodically close your eyes and wish for bigger hands.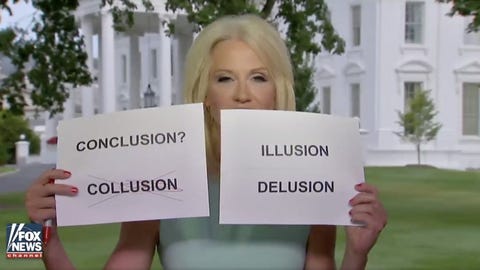 This content is created and maintained by a third party, and imported onto this page to help users provide their email addresses. You may be able to find more information about this and similar content at piano.io