Extending Your Work Wardrobe
The Marie Claire fashion editors give your closet a total makeover.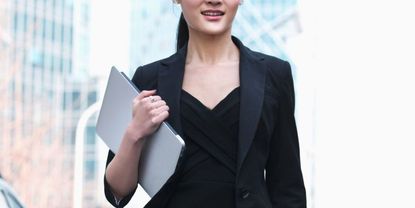 (Image credit: Getty Images)
I've just gotten a job at a local elementary school. What should I buy to get the most from my wardrobe?
The key thing to remember to make your wardrobe go a long way is to choose staples in fabrics that can work for all seasons. Affordable staples should start with a great-fitting pair of black pants, an A-line skirt,a cashmere top and a white cotton button-down shirt. These pieces work with anything new you introduce to your wardrobe each season. The best buy for fall is boots. And because you're a busy schoolteacher who is on her feet all day, the new equestrian-inspired flat boot is just as chic as it is comfortable.