Going Braless
Your monthly Rx for eating, thinking, and living strong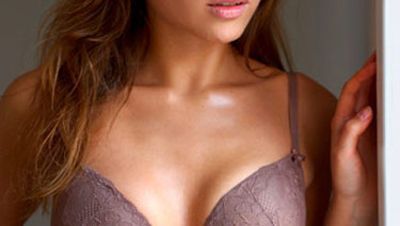 (Image credit: Jacob Wackerhausen)
With all the sporty tanks available this spring, it's tempting to go braless, but Joanna Scurr, Ph.D., head of the Breast Biomechanic Lab at England's University of Portsmouth, advises against it — especially at the gym. Recent findings prove that even light jogging can stretch breast ligaments. "Repeated stretching may lead to irreversible damage," Scurr says — even for A cups. Here's how to get the best support:
Invest in underwire, which helps a bra — and you — maintain shape, says Susan Nethero, owner of Manhattan lingerie shop Intimacy. Foam or fabric cups alone will eventually droop.
Try multiple sizes. Cup size increases with band size, so a 34A cup may be bigger than a 32B.
"The underband, not the straps, should hold the breasts up, so make sure it's not digging into your skin," says Janet Cahill, a physical therapist at Manhattan's Hospital for Special Surgery.