Hollywood's Best Wedding Fitness Tips
Get fit for your big day with this advice that keeps Hollywood's leading ladies looking so svelte.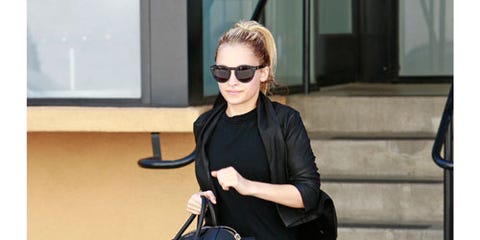 Jean Baptiste Lacroix/WireImage
Get fit for your big day with expert advice that keeps Hollywood's leading ladies looking so svelte. It doesn't take a million dollars to look this good, though unfortunately it will take some hard work.
Jean Baptiste Lacroix/WireImage
Dance Dance Revolution
Whether you're a celebrity or not, one thing a bride-to-be needs when it comes to working it is diligence and consistency. Before her wedding to Joel Madden, Nicole Richie was snapped by the paparazzi almost daily coming and going from Tracy Anderson's Studio City gym location. Tracy's dance-meets-core strength-meets cardio "Method" is a favorite of many a famous face. Gwyneth Paltrow credits Tracy with transforming her body post-baby. And Nicole has certainly never looked more fit and healthy. Not to worry, you can get a little piece of Tracy at home with one of her
videos
.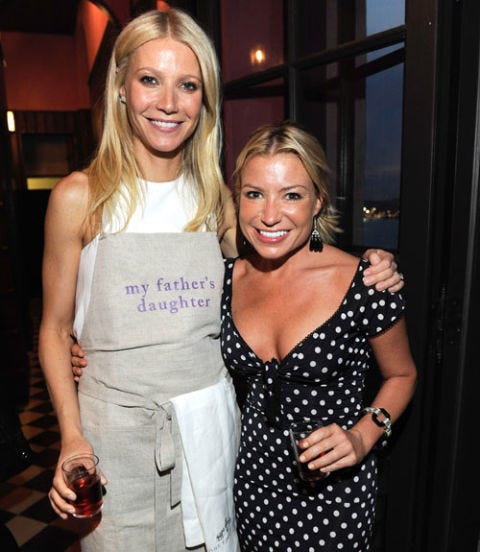 The Tracy Way
Much like her most famous client turned cookbook author Gwyneth, Tracy's philosophy on weight loss and fitness involves more than just working out. If you're not eating right, all the working out in the world isn't going to get you to your goal before you walk down the aisle. Tracy lays out a number of different menus on her
website
. But there are a few key "superfoods" that are at the center of her philosophy like apples, blueberries, cabbage, and fish to help boost your immune system, fight aging, reduce heart disease and fight depression.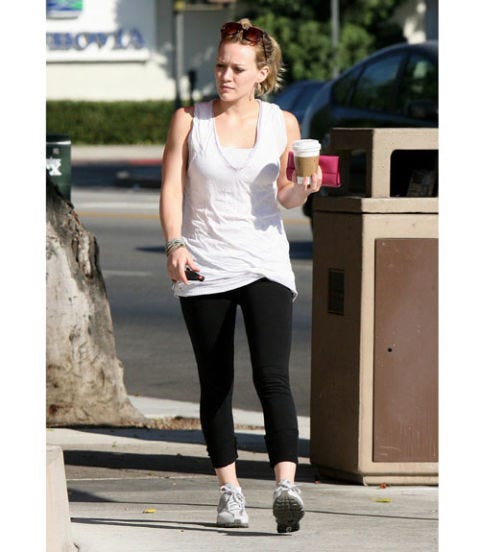 A Marathon, Not a Sprint
That's Hollywood trainer Harley Pasternak's theory. (He trains celebrity's like Hillary Duff and Katy Perry.) "It's not just about that day," he says. "But looking good after too. Ask yourself if this is something you could keep up every day for the rest of your life." Getting ready for a wedding is often like getting a star ready for a movie project. If it's urgent you may want to up your cardio workouts to twice a day and not give yourself a free day off to do whatever you wish, which he considers vitally important to maintaining a sustainable workout schedule long-term.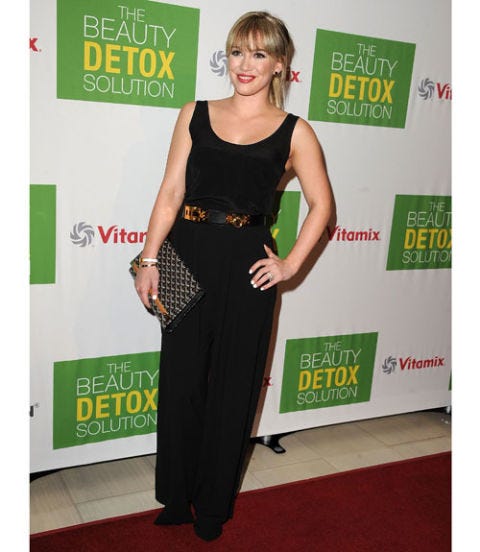 Hard Work Pays Off
"When people say it's easier for celebs to look great because they have so much more time or more money, it's not true at all," says Harley. "It's not better genetics. You can have all the money in the world and you still have to do a lunge. You still have to do a crunch. There is no secret." And it seems Hillary Duff's hard work definitely paid off before her wedding to pro hockey player Mike Comrie. While Harley doesn't like to speak specifically about his famous clients, he does recommend that the bride and groom work out together as a couple by going on jogs, walks, hitting the gym. "It's more time to spend together, to talk together." And most importantly he says not to try anything new before the wedding because it could really backfire.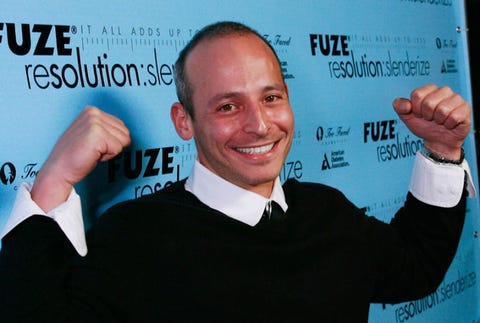 Eat, Sleep and Be Happy
Harley — who is partnering with
Centrum
to offer a chance to win a trip to Los Angeles for a free personal training session (text CENTRUM to 89800 to find out more) — also recommends that you not forget the importance of sleep, especially during a stressful and extremely busy time. Drink cold fluids throughout the day because he says studies have show that they increase the rate at which you burn calories. And during times of stress, a great insurance policy is taking a multi-vitamin every day. "People get way too caught up in cleanses, what powder to take or sit with a counter of 30 supplements." We think we'll opt for the simpler option.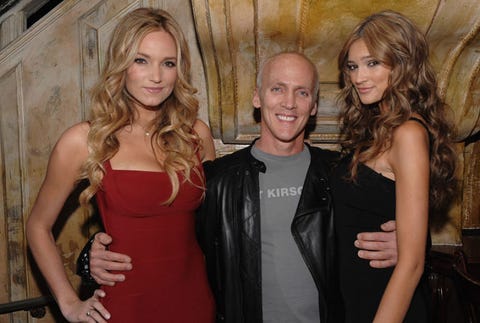 Boot Camp
Trainer David Kirsch works with stars like Heidi Klum, Liv Tyler, Jimmy Fallon and Kerry Washington and his sessions are incredibly brutal. (Trust us, we've tried one.) But they also come with great payoff. He tells us you should definitely think about the shape of your dress when planning your workouts and focus on either the upper or lower body accordingly. "For an upper body focus, I suggest moves like shadow-boxing and push-ups," advises David. "For lower body, I suggest doing sumo lnges and plie toe squats." You can find even more tips in his
Abs & Arms
and
Butt
books
.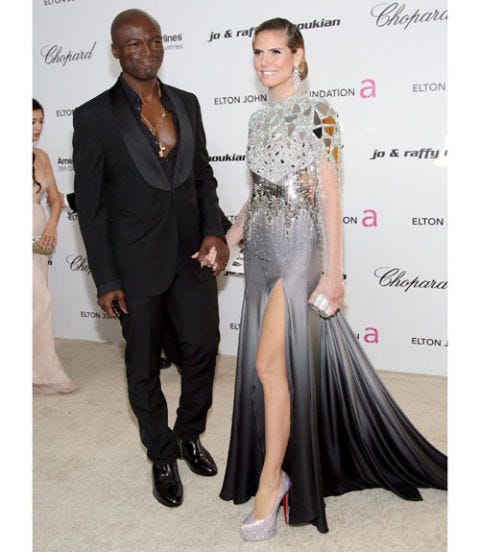 Lose the Bloat
David recommends that clients follow his ABCs of nutrition leading up to the big day. This means saying no to alcohol, bread, starchy carbs, coffee, dairy, extra sweets, fruits and most fasts. We're guessing longtime client Heidi Klum follows this advice because she looks fantastic every single time she renews her vow with hubby Seal.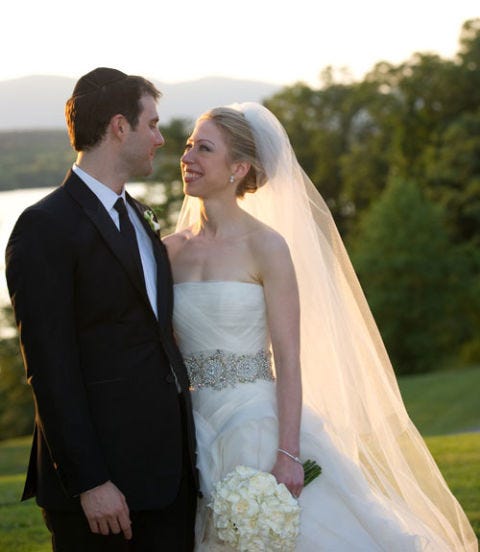 Ride On
Sure her dad got a lot of press for his pre-wedding weight loss. But we were more focused on how beautiful Chelsea Clinton looked in her Vera Wang gown. So how did she get so fit? Spinning. Chelsea is a huge fan of New York City's cult-favorite
SoulCycle
. But you can find a spin class in cities across the country these days. It's a super-efficient (most classes are 45 minutes to an hour long) way to get your cardio and burn calories, without the impact of jogging. Plus, it's pretty addicting.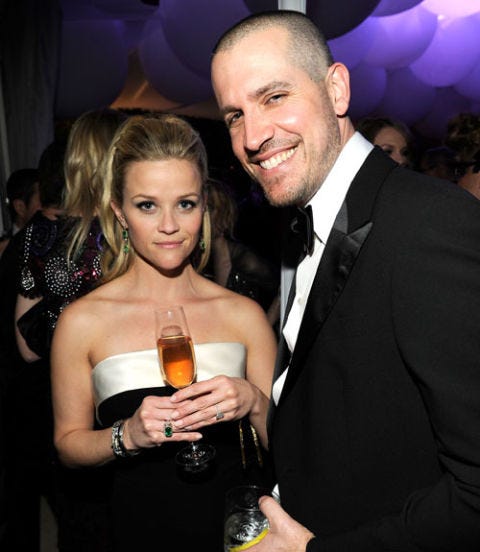 Running (Wo)Man
Reese Witherspoon is one of the highest paid actresses in Hollywood, but her workout of choice prior to getting married to CAA agent Jim Toth was one any of us regular folk could do anytime we want. Reese is a big runner. She jogged around her Brentwood neighborhood almost daily prior to walking down the aisle—with a yoga class or two thrown in as well. Just don't forget your hat and some sunscreen if this is the method of training you choose!
This content is created and maintained by a third party, and imported onto this page to help users provide their email addresses. You may be able to find more information about this and similar content at piano.io