The Naked Dress Workout
You'll sweat, you *might* cry, and you'll feel incredible.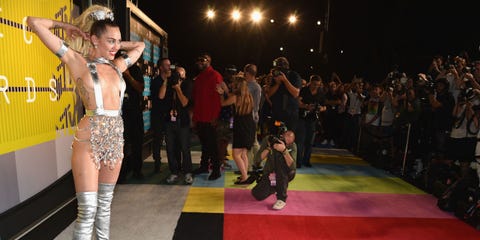 Red carpets serve two purposes: creating designer dress envy (ugh, where can we get *that*) and the chance for celebrities to toe the line between flashing appropriate skin and full-blown public nudity.
If you're ever feeling bold enough to forgo your bra and underwear in a sheer-ish ensemble, we teamed up with celebrity trainer Lacey Stone—she's worked with Kelly Osbourne and Amanda Seyfried—for a total-body workout to tone every inch of your physique (in case you wanted a little last-minute tune up). You'll do all five moves within two to three sets (one set is all five moves) using weights you're comfortable with—meaning, you can do at least 10 or so reps without feeling overexerted i.e. huffing and puffing like the wolf in The Three Little Pigs. Now, who's ready to sweat?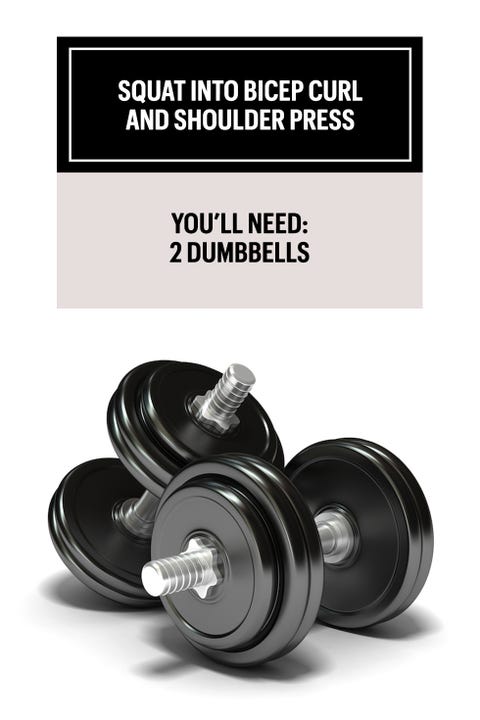 Butt, Legs, Arms, and Shoulders
Hold a pair of dumbbells at your sides, palms facing your body. Lower into a squat—legs shoulder-width apart—making sure your thighs are parallel to the floor and your knees don't extend over your toes. (Your weight should all be in your heels.) Press through your heels into a standing position.
From here, curl the weights toward your chest simultaneously. Then, press the dumbbells up over your head and shoulders and lift your body onto your tippy toes. Lower yourself and the dumbbells to the starting position—that's one rep. Aim for eight to 10.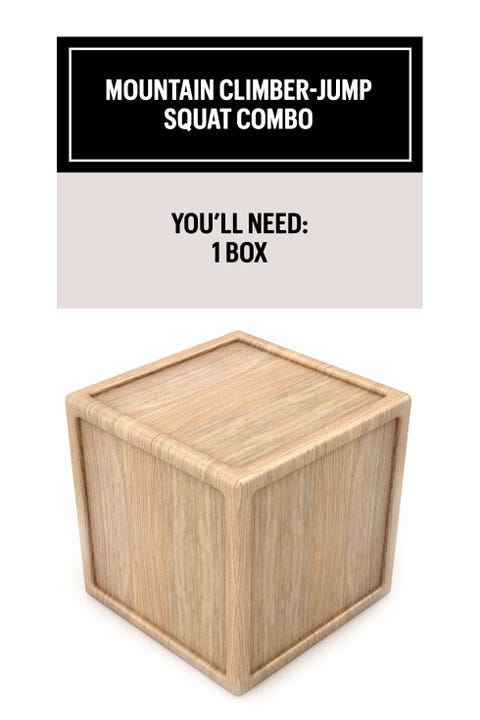 Abs, Legs, and Butt
Grab a box (or find some actual steps) and get into a plank position, arms on the elevated surface. Your back should be straight but not stiff. Begin by bringing your right knee to your right elbow. As you push your right leg back, bring your left knee to your left elbow so you're switching opposite sides—one right and one left equals one rep, which you should try to do 12 times.
When that's complete, immediately jump onto the steps (or whatever) and into a squat (similar to the first exercise). Do this five times.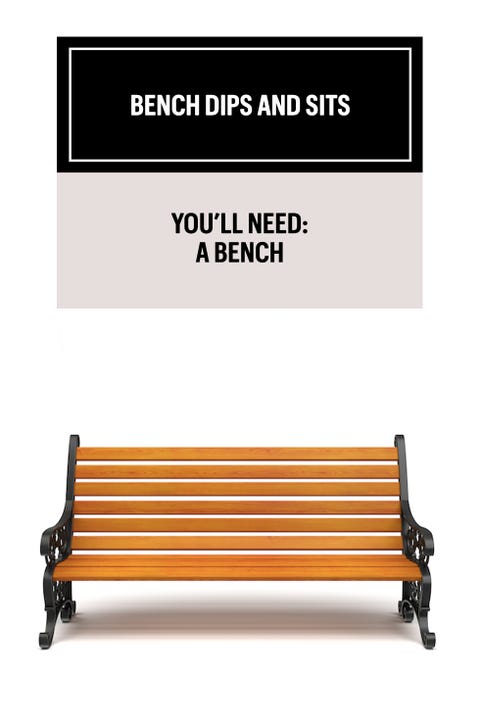 Arms, Butt, and Legs
You don't really need to be in a park for this—a chair works fine, too. Stand away from the bench (with your back facing it). Place your hands behind you onto the bench and extend your legs out ahead of you. Bend your elbows until they're at a 90-degree angle then push yourself back up—that's one rep; do 20 times total.
Follow this by standing and sitting down onto the bench immediately for another 20 reps. It's similar to a squat except your butt should touch the bench (but for a hot second—don't idle there).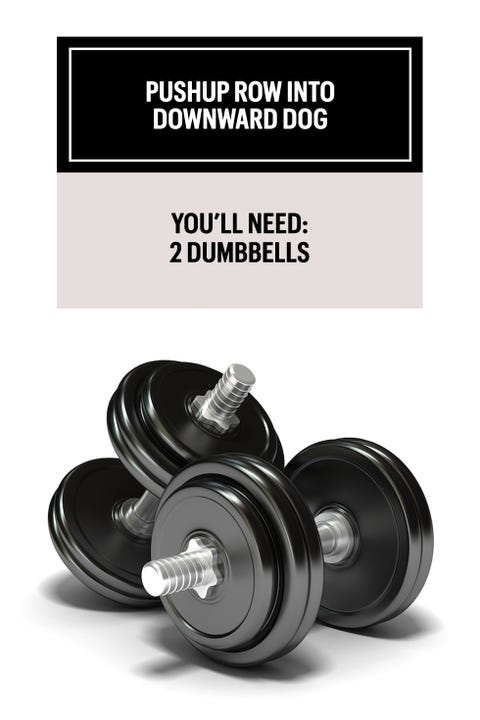 Back, Chest, Arms, and Abs
Get into a push-up position with your hands holding a pair of dumbbells and your legs separated for stability. Do one push-up. Next, pull (or row) the weight in your right hand to your chest and put it back down—do the same thing for the weight in your left hand.
Then get into a downward dog pose (yes, yoga) for three to five seconds maximum—since this move is pretty difficult for most people, this gives your body a quick (read, quick) break. Complete 10 reps.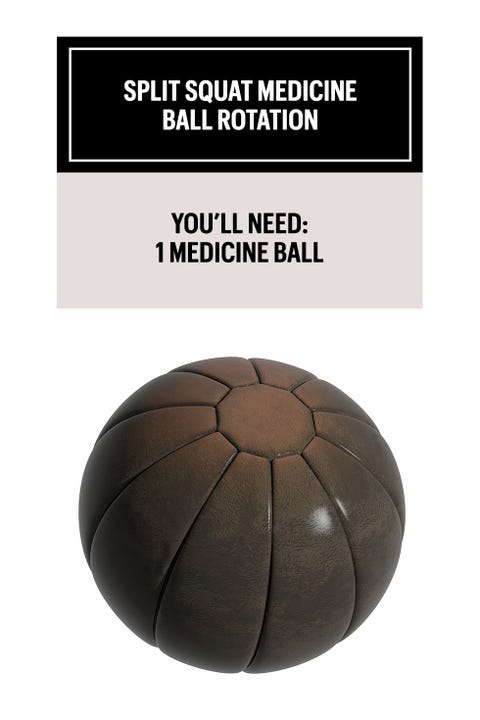 Legs, Butt, and Arms
Get into a lunge position with your right leg forward and your left leg back. Drop your body and as you do, rotate your upper half to the right holding the medicine ball. As you push yourself up, bring the ball overhead. Then, squat again but this time move the ball to your left side. All of that equals one rep. Repeat for 12 total reps on one leg and then another 12 for the other.
This content is created and maintained by a third party, and imported onto this page to help users provide their email addresses. You may be able to find more information about this and similar content at piano.io