The Best Fruit-Infused Detox Waters You Can Make at Home
Give your H20 the spa treatment.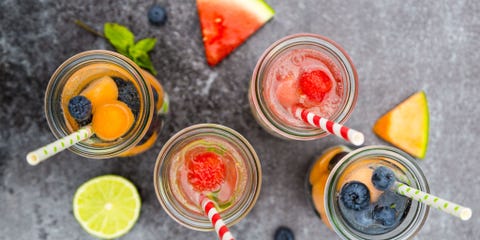 When it comes to skin, you are what you drink. It's all in the H-2-0. And if you don't believe us, just look how drinking three liters of water a day transformed this woman's complexion in just four weeks. Alas, bringing yourself to drink that much water in 24 hours is no small feat, and we're always looking for ways to trick ourselves into swigging back more.
One solution that has been informing our Pinterest boards lately is fruit-infused water. There are a ton of tasty, gorgeous options. So many, in fact, that we became curious to find out which fruits are rich in skin-fortifying ingredients.
We looked to New York-based certified dietitian and nutritionist Jessica Fishman Levinson of the consulting business Nutritioulicious, who advised us to look for fruits like citrus, melons, and berries, with a higher water content for hydration and antioxidants that help damaged skin. Many people chill a pitcher of water with the fruit overnight in the fridge, while some choose to muddle theirs with mint before sipping. Below, her detox water cheat sheet.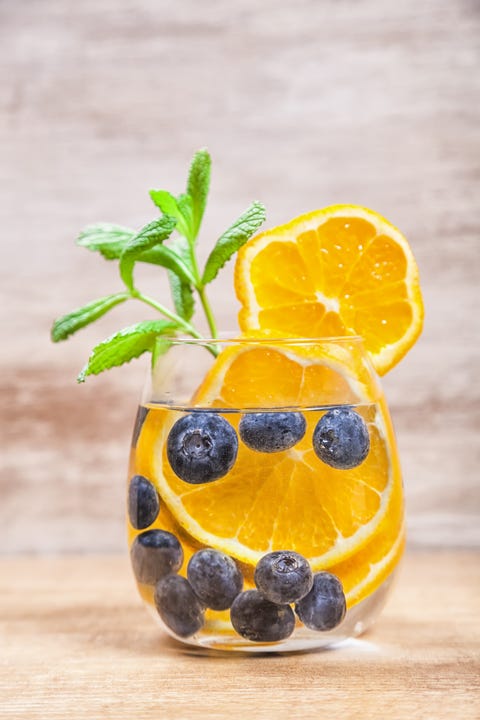 "Citrus fruits play a key role in the formation of collagen and are antioxidants."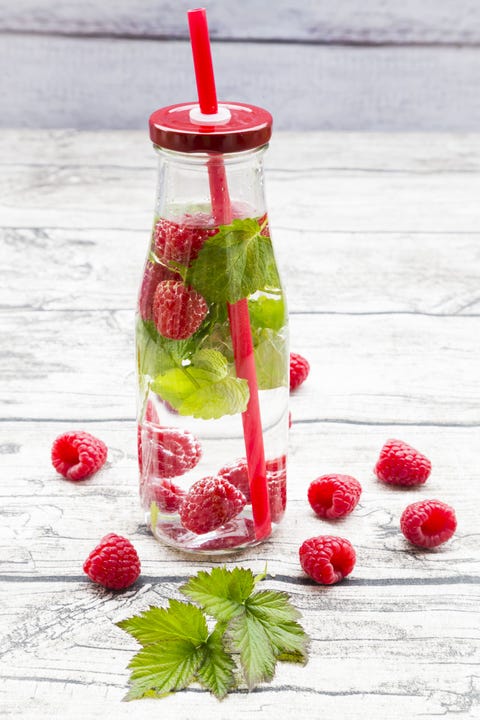 "This fruit contains vitamin C, which is also vital in the formation of collagen; it's rich in antioxidants, including anthocyanins, which help reduce inflammation."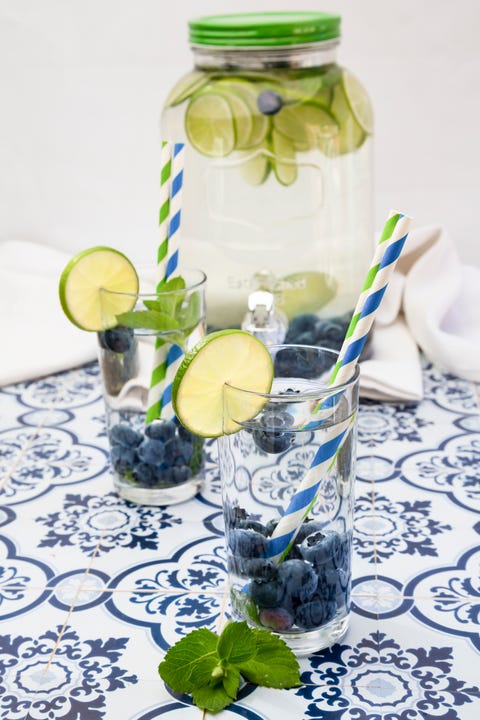 "Blueberries are rich in antioxidants, vitamin C, anthocyanins, and cancer preventatives like flavones and polyphenols."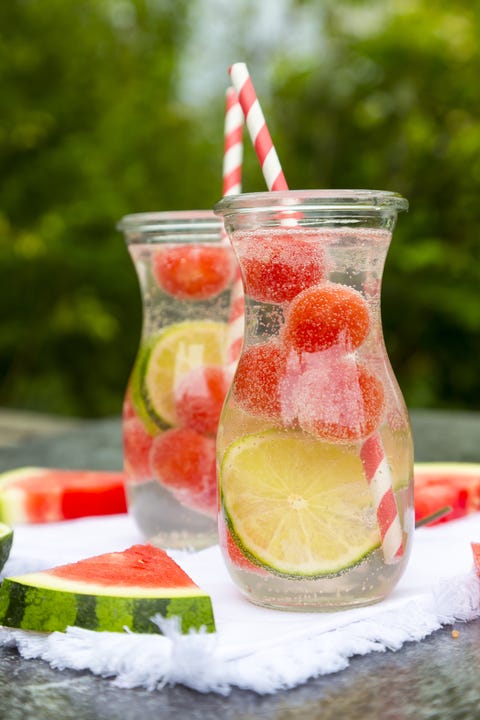 "Watermelon is rich in the antioxidant lycopene, which fights aging."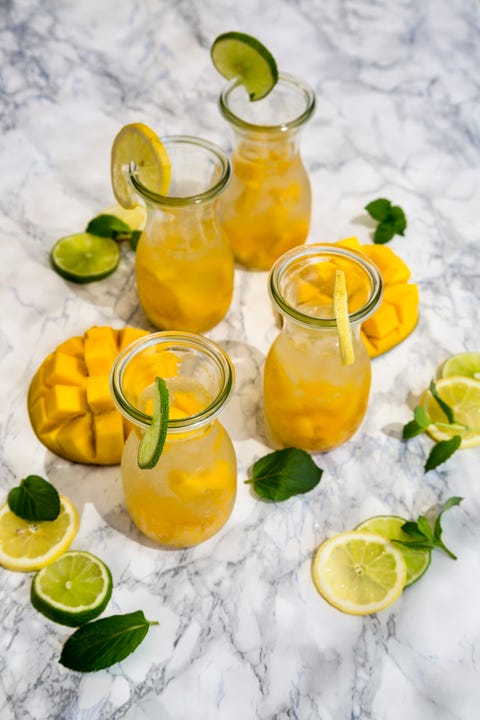 "Mangoes are an excellent source of vitamins A and C, antioxidants that help maintain healthy skin."
"Kiwi is a great source of antioxidants including vitamin C and E; it also contains zinc, which helps keep hair, skin, teeth, and nails healthy."
This content is created and maintained by a third party, and imported onto this page to help users provide their email addresses. You may be able to find more information about this and similar content at piano.io