Christina Applegate Wants Your Help
Find out how Christina Applegate's breast cancer foundation, Right Action for Women, helps millions of ladies.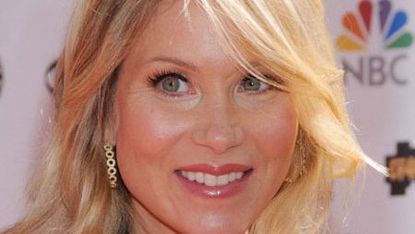 (Image credit: Getty Images)
We've known her since her "Married with Children" days and have gotten to love her even more through her hilarious movie roles and Broadway performances, but actress and mother Christina Applegate is now lending her voice to a powerful cause. Drawing on her own experience battling breast cancer, Applegate has created Right Action for Women (opens in new tab), a foundation focused on providing information and resources on the disease. Through interactive forums and a risk quiz, she hopes to create a platform for open, anonymous discussion and mindfulness for high-risk candidates. "It was incredibly valuable for me to have people to talk to who understood what I was going through," says Applegate.
In addition to dialogue and education, the organization also offers financial assistance for MRIs to ensure women have access to screenings. To support these efforts the foundation partnered with the athletic company, Asics, (opens in new tab) to create a limited-edition line—including GT-1000 2 PR Running Sneakers, Pink Ribbon Nimbus Classic LC sock, and Smuggler Bra—available through the month of October with a portion of the sales benefitting Right Action for Women. You can't go wrong.