Biking To Work? It'll Cost You!
Factor in these costs.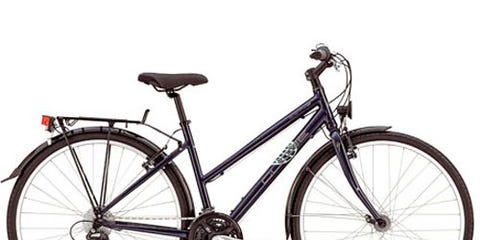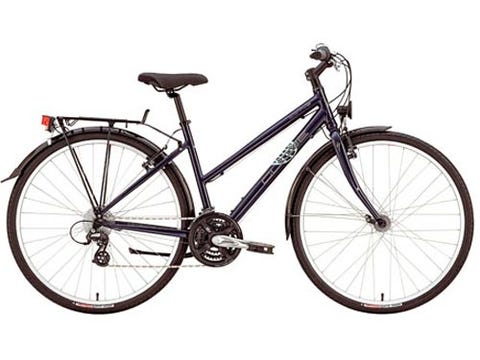 Bike, $630
The best set up for a smooth ride includes big wheels and a lightweight frame. Worth considering is the Women's Globe City 7 www.specialized.com, from specialty bike maker Specialized, which is accessorized with front and rear lights, fenders, and a rear rack large enough to hold your prized Marc Jacobs tote. The bike's low frame guarantees modest mounting on skirt days. Available in Navy. Note: Carry extra AAA batteries for when lights burn out.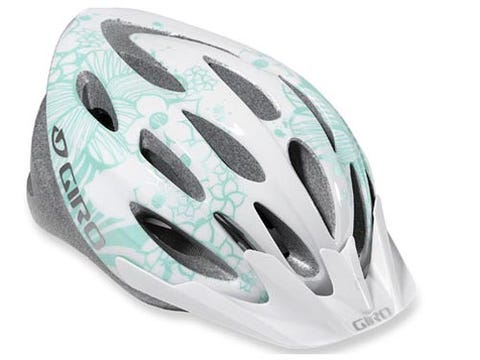 Helmet, $38
While states don't mandate that adults wear a bicycle helmet, we think they should, since on average, 70 percent of bicycle-related deaths are from head injuries. The Giro Women's Skyla helmet
www.giro.com
is light, strong and offers single-handed adjustment. The helmet's 20 vents minimize helmet hair, and a visor attachment shields eyes from the sun. Available in White and Sky Flowers.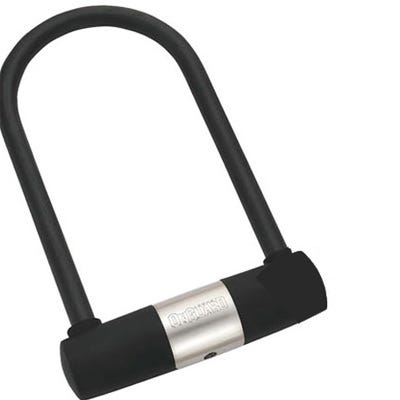 Chain and Lock, $70
Consider this a necessary investment. OnGuard's Brute STD 5001 U-lock www.onguardlock.com features steel shackles much tougher than even the brawniest bolt cutters and pry bars - they can withstand up to 10 tons of pull force. Mounting bracket included.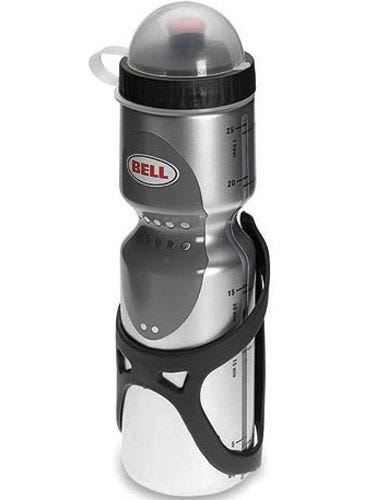 Water Bottle, $10
Hydration is key for the biking commuter. Bell's 25 oz. water bottle and cage www.bellsports.com attaches to your bike frame with two screws (included), making it easy to reach at a red light.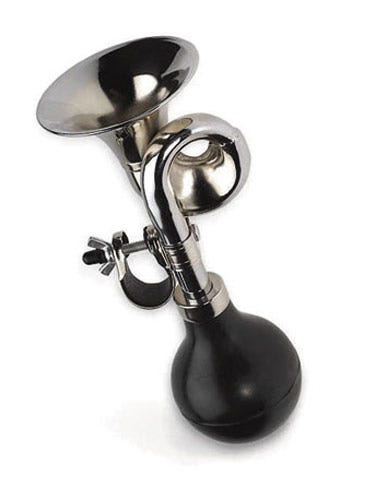 Bell, $7
Riding is safest with a bell that can be heard from at least 100 feet away. If you're feeling funky, opt for Bell's Be Alert Bugle Horn www.bellsports.com. Its hee-haw sound warns "coming through" in the quirkiest of ways. For a bit more muscle, Bell's Navigator Bell has a floating compass and comes with a universal mounting bracket ($10).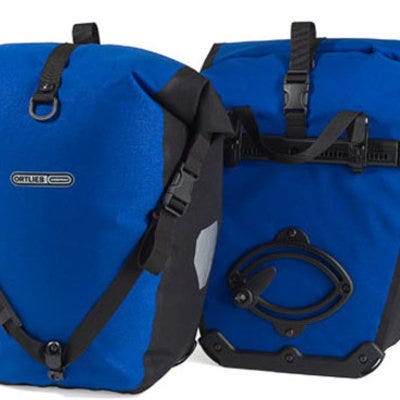 Bike Bag, $198
In-the-know bikers call it a pannier, the bag that attaches to your bike and can hold all your workday needs. Ortlieb's Back Roller Plus www.ortliebusa.com is watertight and has a shoulder strap so you can carry it in the office like it's a Kenneth Cole. Pannier reflectors increase your visibility on the road—and your street cred with fellow cyclists. Available in black, red and black, and blue and black.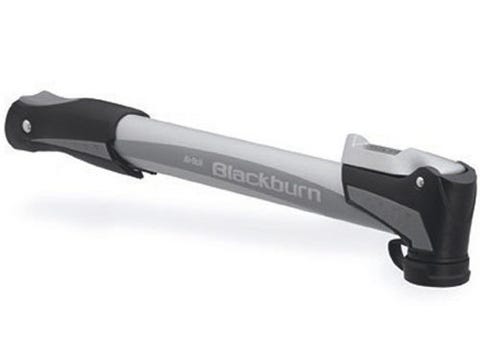 Worst Case Scenario Tools, $33
When a wheel deflates, Blackburn's Air Stick is an easy-to-use pump that will keep you clean ($20). If your tube gets punctured, Bell's Universal Inner Tube (700, X35/43C) will fit most bike wheels ($5). For a quicker fix, Bell's Deluxe Patch Kit, with 20 glue-less patches and three tire levers, will also do the trick ($8). Pop in the local hardware store carry and pick up a mini tool to tighten any lose screws.
This content is created and maintained by a third party, and imported onto this page to help users provide their email addresses. You may be able to find more information about this and similar content at piano.io