3 Days to Healthy Living
Together, Exhale Spa and Blue Print Cleanse created a mind body cleanse package for NY clientele.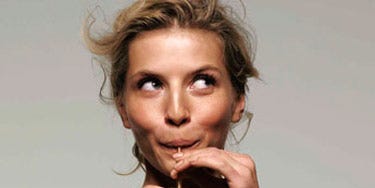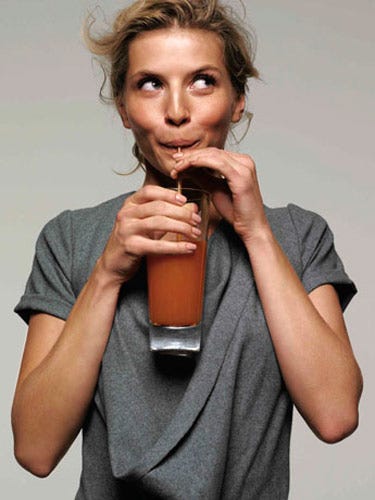 DAY 1 - The Cleanse
The first day of this was daunting. I love food - hot, chewable meals. But I was wooed by the positive things I'd heard about
The Blue Print Cleanse
(and its benefits) so I jumped at the challenge of this 3-day cleanse.
My juices for the day:1: Green Lemon
2: Pineapple/Apple/Mint
–
Is it bad that this one conjures up memories of mojitos?
3: Green Apple
4: Tart and Spicy Lemonade
(water, lemon, cayenne, agave) -
SO TASTY! Sweet at first with a little kick at the end - I can see myself drinking this instead of soda as it completely cures my sweet tooth.
5: Green Parsley6: Cashew Nut milk with Vanilla bean, Cinnamon, and a touch of Agave Nectar
Such a great end to the day – I enjoy this one to the last sip. I rave about it as I'm drinking and my husband even wants a taste!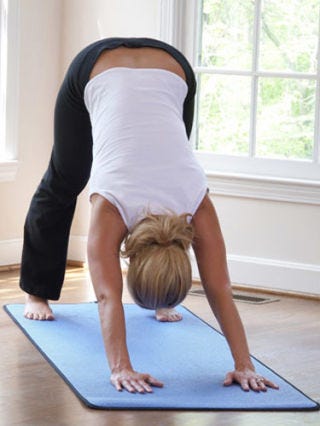 DAY 1 - Beginner's Yoga
My idea of working out is hitting the rock gym or sweating it out in a kick boxing class. I've never taken a Yoga class but the folks at
Exhale Spa
had me intrigued with their class descriptions. So I pulled on some stretchy pants and headed off to what I thought was going to be an easy workout. I was wrong. Yoga Level 1 had my body sweating and my muscles shaking just as much as any rock wall would. I felt clear, strong and balanced during and after the class.
Exhale Spa
- meet your new yoga recruit. By the end of the class I was exhausted and, I have to admit - as we exhaled with an "Ommmmm" the thought of "Ommmm so hungry" passed through my mind. However, the feeling subsided once I realized I had two more juices left for the day. When I went home I had one, another one hour later and I went to bed centered, slim and satisfied.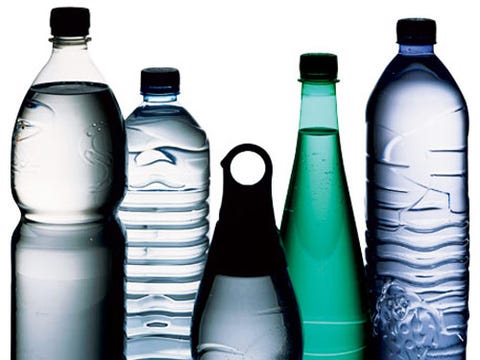 DAY 2 - The Cleanse
Today was much easier than yesterday. I didn't even make it to juice #6. The cleanse instructions say to drink your last juice 2 hours before bedtime and, since I went to sleep early I skipped the last juice. (Which is a little sad because it's my favorite one of the day!) But, I was exhausted and my muscles were heavy from today's workout so I crawled into bed for a good healthy sleep – feeling, yet again completely satisfied (hunger wise) and proud of myself for being so good to my body.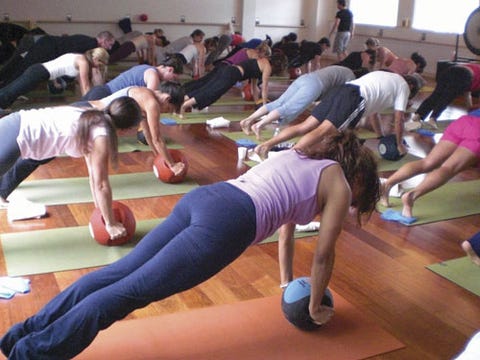 DAY 2 - Fusion Sport
Exhale Spa
's Fusion Sport class seemed like a perfect combination of yoga and a high intensity workout. That said, I still went in thinking it would be easy. I was wrong. Again. 15 minutes into the class my heart rate was up and sweat was dripping off of my body. I could feel specific muscle groups working – it was a good burn.
Exhale's Core Fusion Sport Class Description
This is a total body workout that is designed to help you improve your performance in sports while reducing your risk of sports related injuries. Using a combination of lateral and twisting movements, this barreless one-hour class will chisel and firm your arms, shoulders, legs and butt while focusing on your core - the center of your strength.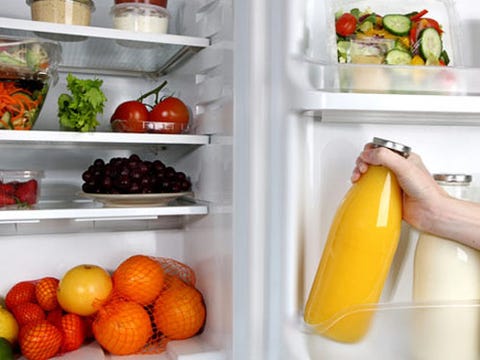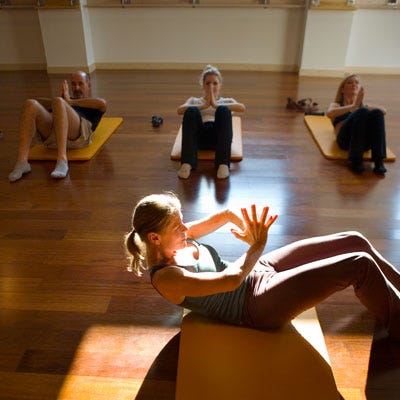 DAY 3 - Core Fusion
When the instructor raised his eyes at the fact that I'd taken Fusion Sport yesterday I realized I'd done these classes in reverse order. Core Fusion builds on balance and technique while Fusion Sport takes those skills to another level. Do I regret it? Naw, this class still challenged me. My legs shook, my abs burned, my heart rate was up and I left the class (as I've left all 3 classes at Exhale) feeling tired yet strong and proud of myself of what I accomplished.

Exhale's Core Fusion Class Description
This mind body class is proven to give you washboard abs, a tighter and higher backside, and a perfectly toned body. The one-hour class fuses the disciplines of Lotte Berk fundamentals, core conditioning, Pilates, and yoga to produce long, lean muscles, a flexible, youthful body and a sense of peace and relaxation.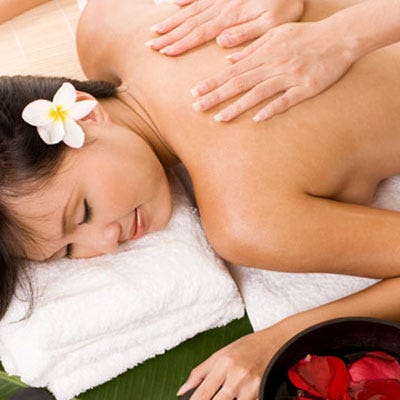 DAY 3 - The Reward
A fusion massage rounded out the last part of my cleanse – it was a perfect ending to my 3 days of healthy living. However, this wasn't just any old massage – when I walked in, the masseuse immediately noticed that one of my shoulders was higher than the other and she worked for the next 60 minutes to even me out. She could tell the way that I slept just by finding the tension in my joints and she focused on those areas. I hopped off of the massage table feeling taller and leaner.
Exhale's Fusion Massage Description
Combining the best of therapeutic massage practices from around the world, this Swedish-based therapy uses specific rhythmic massage movements and potent herbal and aromatherapy oils which enhance the therapeutic effect. Choose from an uplifting, detoxifying or relaxing blend.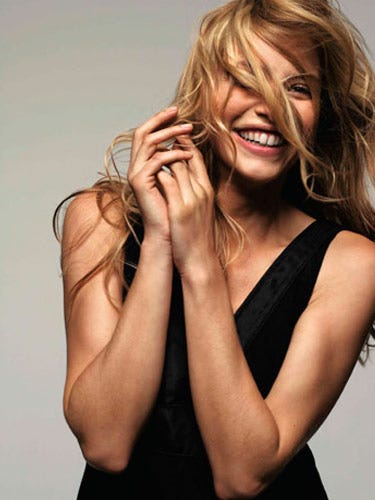 3 Day Mind & Body Cleanse
While the individual items in this package are valued at $420. The total cost of this program is $295. Good for the mind, the body and the wallet.
This content is created and maintained by a third party, and imported onto this page to help users provide their email addresses. You may be able to find more information about this and similar content at piano.io