14 Matte Lipsticks That Won't Feather or Flake
A tall order—but trust us on this one.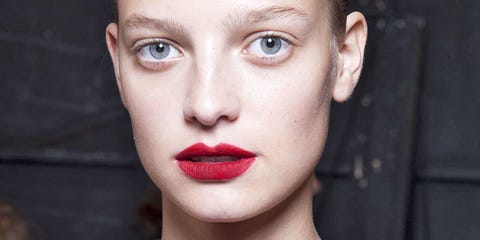 The bold matte lip really had a moment last year circa Kylie's Lip Kits, but even though the pendulum is swinging back towards the lip glosses of your youth and creamy nude shades, there will always be something magical about ditching shine for bold opaque hues. Ahead, the best lipsticks to keep you painlessly matte (meaning no flakes, drying, or cracking) this year.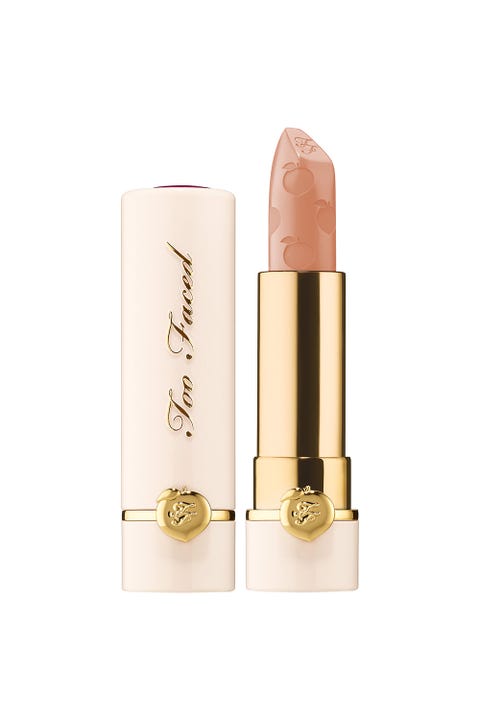 The Printed Peach
If nothing else, Too Faced's new Peach Matte lipsticks will be the prettiest new lipstick on your vanity, from the golden hardware to the printed peaches on the bullet. Thankfully the product itself is stellar, too: a velvety matte that stays put for hours.
Too Faced Peach Kiss Moisture Matte Lipstick, $21
BUY IT: sephora.com.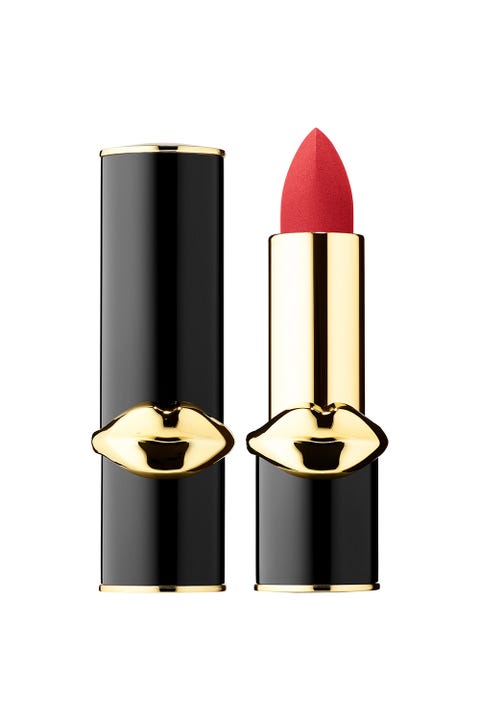 The Queen's Matte
When the Queen Pat McGrath releases any new beauty launch, you know it's going to be life-changing. Her latest, this matte lipstick, goes on ultra-smooth and creamy but its real superpowers are the optical diffusers that blur smudges and imperfections.
Pat McGrath Labs MatteTrance Lipstick, $38
BUY IT: sephora.com.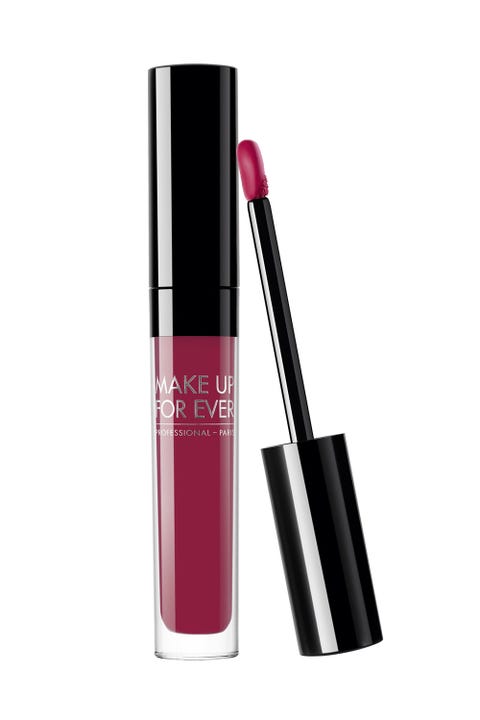 The Liquid Lock
If you prefer applying liquid mattes over traditional lipstick bullets, this one should be your next go-to. All the Artist Liquid matte hues are highly pigmented for a bold night out look, and they boast natural oils to keep your lips moisturized for hours.
Makeup For Ever Artist Liquid Matte Lipstick, $20

BUY IT: sephora.com.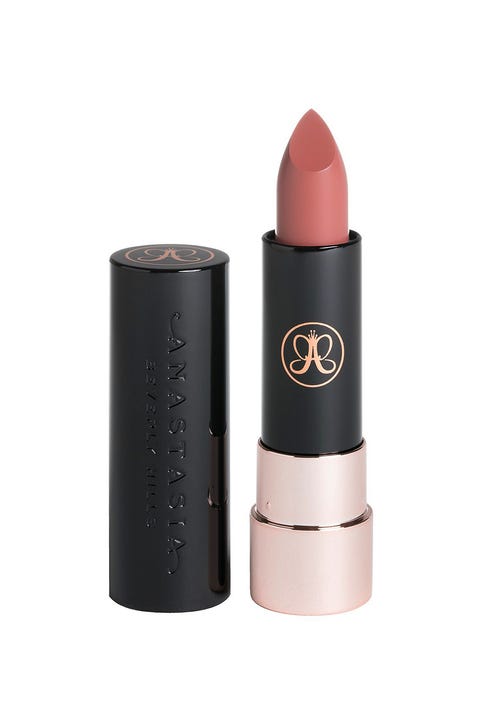 50 Shades of Range
The hardest part about wearing this highly pigmented matte lipstick is choosing a shade. Anastasia Beverly Hills' new matte line comes in every shade, from classic rosy hues to nudes to fluorescent robin's egg blue and bright purple.
Anastasia Beverly Hills Matte Lipstick, $18
BUY IT: ulta.com.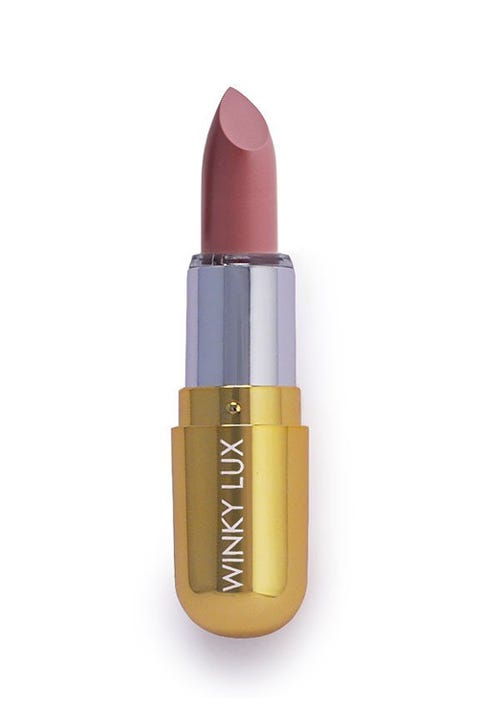 The Pocket-Sized Shade
There's so much to love about this teeny bullet-shaped lipstick (it's one of this editor's favorites). It fits in the smallest of clutches and goes on smoothly, whether you're looking for a high intensity purple or a lovely nude shade like this one.
Matte Lip Velour, $14
BUY IT: winkylux.com.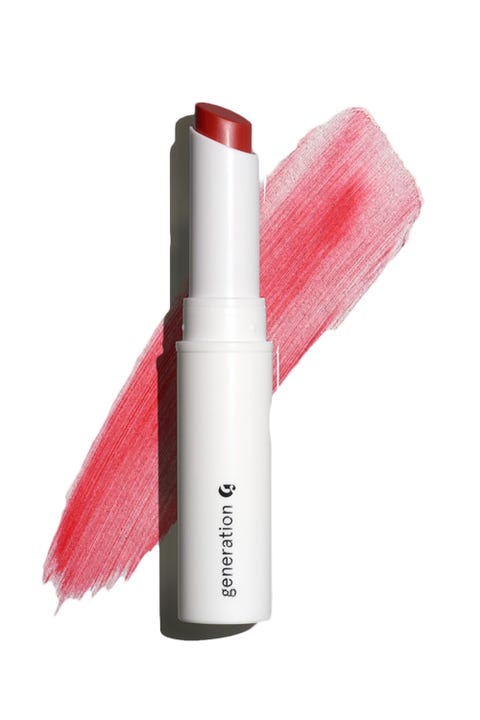 The Perfect Popsicle Stain
For that subtle "just ate an ice pop" stain all-year-round, look to this editor-approved favorite that's sheer enough to blend with with your natural lip color.
Generation G Matte Lipstick, $18
BUY IT: glossier.com.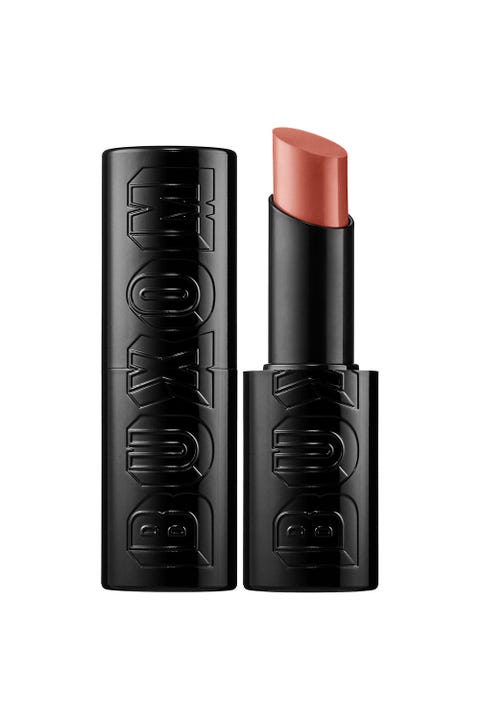 Most Thoughtful Design
The gel base of Buxom's matte lipstick glides onto lips without catching on skin and it layers evenly for bold, "go big or go home" color. The best part for those with bottomless bags? The case is magnetic so you don't have to worry about it opening up and smearing all over your stuff.
Buxom Matte Big & Sexy Bold Gel Lipstick, $22
BUY IT: ulta.com.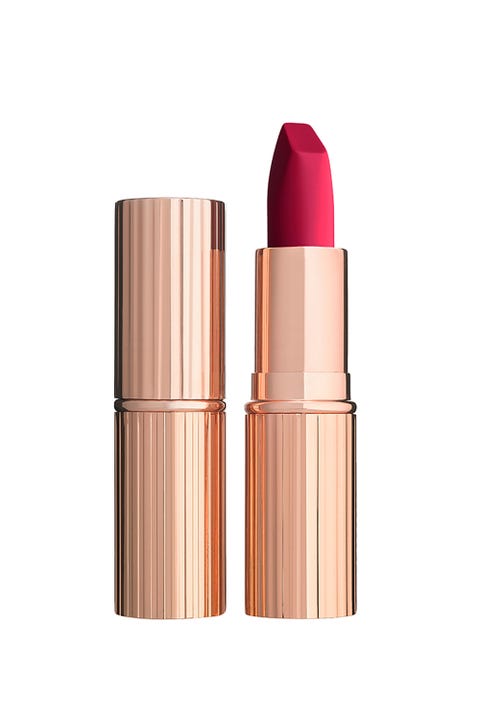 All the Boost without the Collagen
For plumper lips minus the needles, Charlotte Tilbury's Matte Revolution lipsticks highlight and shape lips to look fuller than their natural shape (with a soft, cashmere finish to round it out).
Charlotte Tilbury Matte Revolution Lipstick, $32
BUY IT: charlottetillbury.com.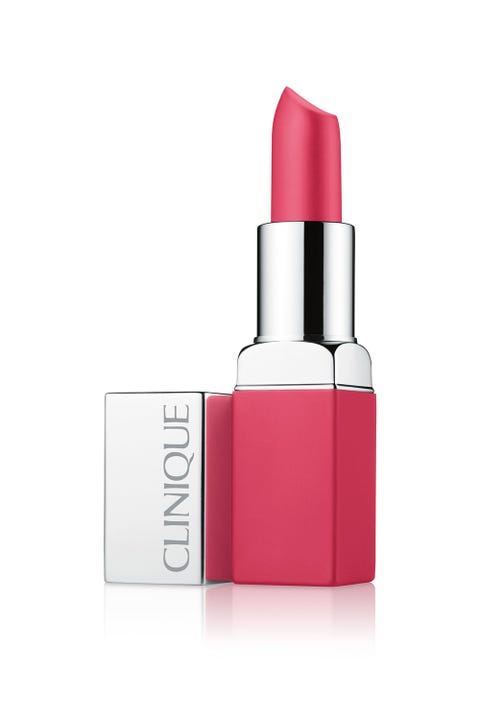 Not Made For Wallflowers
If vivid, tropical colors are your jam, the moisture-rich pop matte collection has got you covered. Super cool thing: it comes with a built-in primer to smooth lips over with no visible cracks.
Clinique Pop Matte Lip Colour + Primer, $19
BUY IT: ulta.com.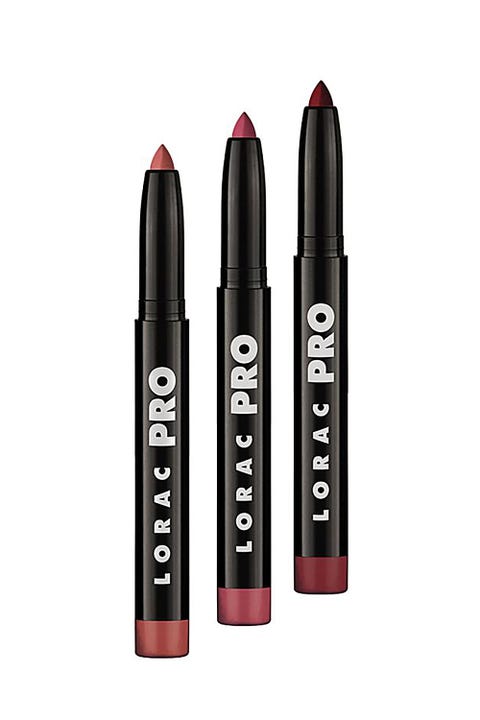 The Fruit Salad
This velvety lip pencil is so good, you almost want to taste it. And for good reason: It's formulated with vitamins C and E, plus berries, pomegranate, and grape extract for that just-bitten effect.
Lorac PRO Matte Lip Color, $18
BUY IT: ulta.com.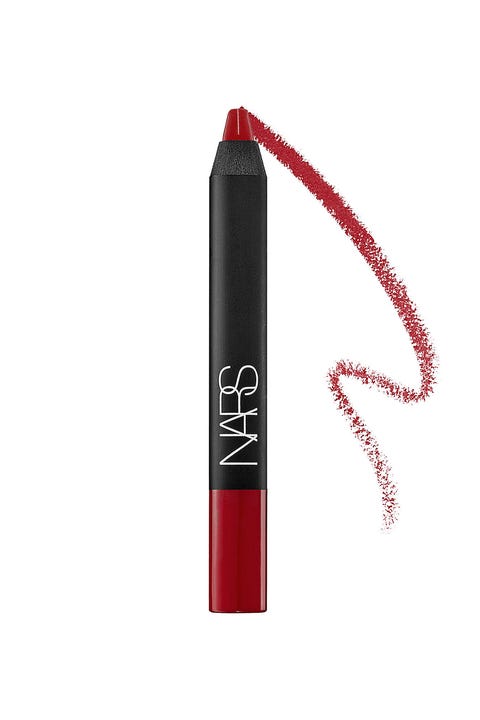 Not So Elementary
This lush, highly-pigmented chubby crayon goes on super smooth. Like a Crayola crayon for adults, its pointed tip makes it easy to stencil and color in between the lines.
NARS Velvet Matte Lip Pencil, $26
BUY IT: narscosmetics.com.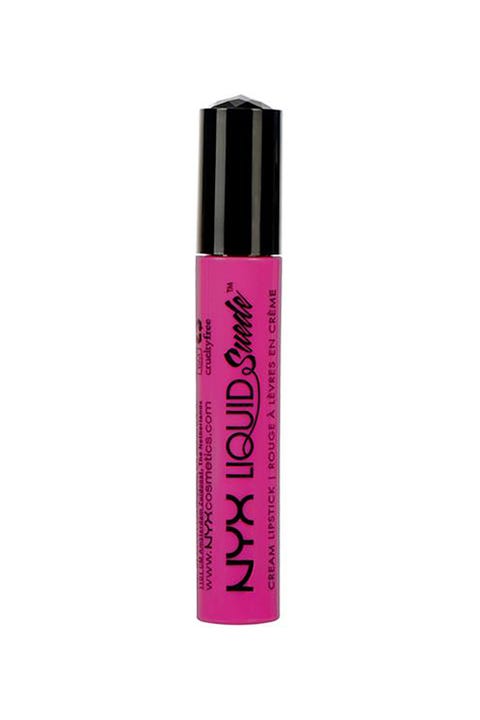 The Watertight Smile
A true drugstore hero, this silky mini lipstick is the perfect pint-sized addition to any party clutch and it only clocks in under $10. The best part? It's waterproof, so it's still fade-resistant three cocktails later.
NYX Cosmetics Liquid Suede Cream Lipstick, $7
BUY IT: ulta.com.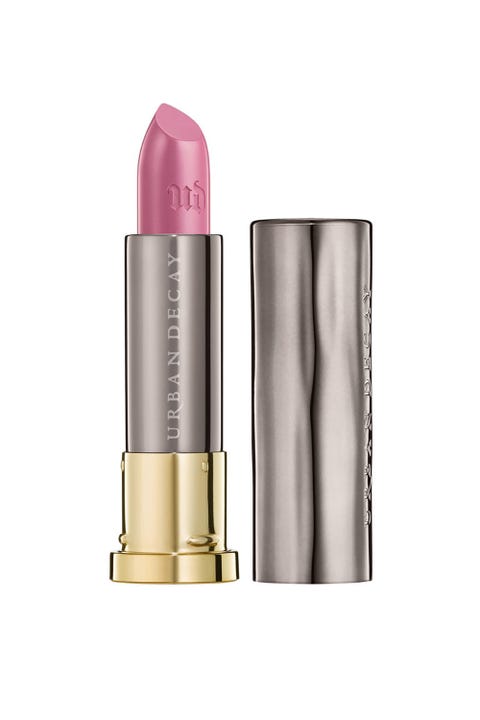 The Moisture-Rich Matte
Comfort is key with this matte lipstick, which is you'll find it to be one of the creamiest formulas around. It won't dry out your lips or leave little crackly flakes around your mouth (and the bold color swatches are fuego).
Urban Decay Cosmetics Vice Lipstick Comfort Matte, $17
BUY IT: ulta.com.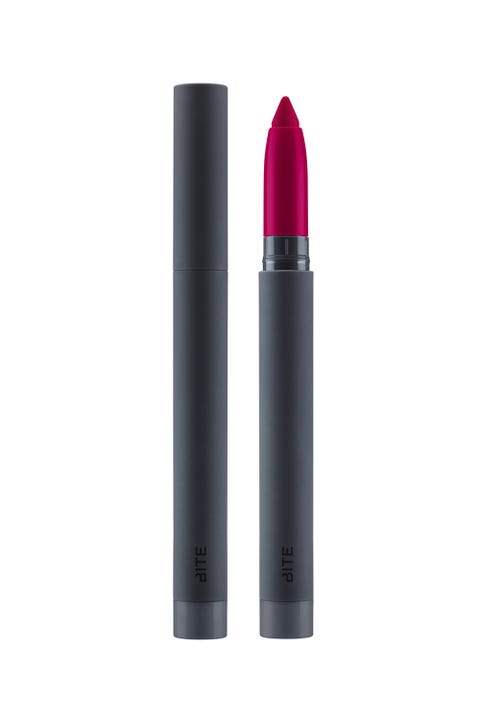 Agua-Riche Lip Crayon
If there were any lipsticks that feels like a tall glass of water for your lips, it's the Bite Beauty Crayon. It has a surprisingly moist texture for a longwear stick, thanks to the orange peel wax that locks in moisture.
Bite Beauty Matte Crème Lip Crayon, $24
BUY IT: sephora.com.
This content is created and maintained by a third party, and imported onto this page to help users provide their email addresses. You may be able to find more information about this and similar content at piano.io