Editors handpick every product that we feature. We may earn commission from the links on this page.
The One Product You Need to Get Rid of Back Acne Fast
Summer = not an ideal time for this sh*t.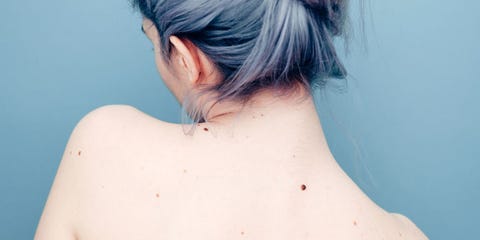 I've gotta say, one of the best parts of summer is finally getting to wear all the tank tops I obsessively ordered from ASOS during the winter, only to find that the sweat and heat have given me a smattering of breakouts on my back. Yay for unfairness!
Considering I went through puberty approximately a decade ago, what gives? "Bacne isn't always a hormonal issue," says dermatologist Mona Gohara, MD. "It can also be caused by clogged sebaceous oil glands, bacteria that feast on said oil, or hair products and sweat." So, you know, being a human.
Luckily, breakouts on your back tend to be easier to deal with than those on your face, making pre-soaked acne pads a super-easy and effective treatment. Swipe them on at night, then wake up to significantly calmer skin, with major results after a week of consistent use. If you're not sure where to start, check out my recs below:
This content is created and maintained by a third party, and imported onto this page to help users provide their email addresses. You may be able to find more information about this and similar content at piano.io