Hair How-To: Textured Ponytail
Okay, wavy-hair girls, this is your day to shine.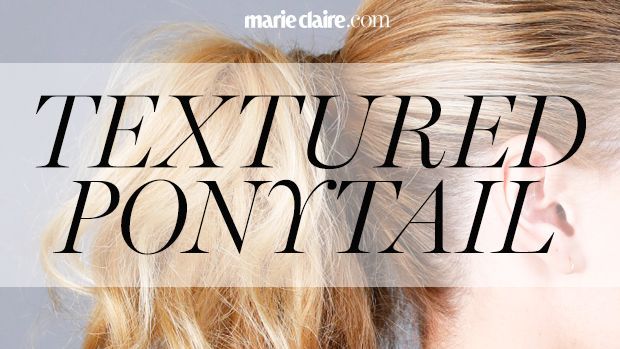 (Image credit: Kathryn Wirsing)
Step 1. Start with your hair brushed back and slightly wavy. If your hair isn't naturally wavy, take a 1-inch curling iron and, using small sections, create ringlets that you will later brush out.
Step 2. Ensuring the front section of your hair is smooth, pull your hair back into a ponytail and secure with a clear elastic.
Step 3. Next, take a small section of hair from under your ponytail and tightly wrap it around the outside of the elastic.
Step 4. Secure with a bobby pin roughly the same color as your hair.
Step 5. With a teasing brush, take a small section of wavy hair (or curled hair) and, by starting in the middle of the section, brush backwards towards your head. Repeat with the rest of your hair.
Step 6. Finish with a light hold hairspray.
More Hair How-Tos: