How to Get Kate Middleton's Highlights
We talked to Allison Gandolfo of the John Barrett Salon at Bergdorf Goodman to get the low-down on the royal color.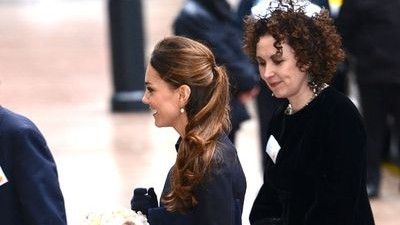 (Image credit: Limited Use)
We're all for going the wallet-friendly route and coloring your own hair on the bathroom floor. However, if you want to look like Kate Middleton, it's better to let the professionals take over. Read on for exactly what to tell your colorist when you're in the chair.
1. ALWAYS bring in a photo to give your colorist a better idea of the look their trying to achieve.
2. Explain that you'd like your base color to be an auburn-brown with chestnut highlights framing the face, at the hairline and at the nape of the neck.
3. For added brightness, ask for select highlights at the mid-shaft and ends of the hair.
4. The Balayage method is best to achieve this look because it is free-form placement of the highlights on the hair (this is how Kate Middleton achieves the ribbon-like look with her highlights).
5. Make sure to listen to what the colorist thinks as well. Color is personal and should complement your specific skin tone. This way, you can collaborate on what will look best.
Follow Hallie Gould on Twitter.