You—Yes, You—Can Now Try Cleopatra's Beloved Donkey Milk Bath
Because she was really onto something.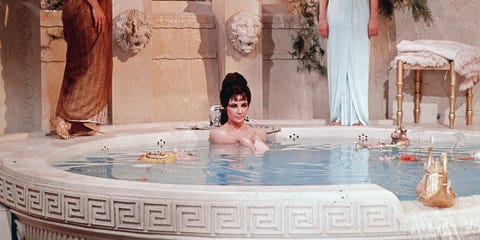 Legend has it that Cleopatra would have 700 donkeys milked every day to benefit her opulent daily bathing rituals. True or not, donkey milk was, in fact, her skincare secret weapon. According to philosopher Pliny the Elder, she bathed and moisturized with it to prevent wrinkles, soften the skin, and brighten her complexion. In other words, to stay forever young.
Perhaps due to K-beauty's recognition of the natural, fast-absorbing lactate (nicknamed "white gold") as being higher in Vitamin C and protein than cow milk, the ancient ingredient is making a comeback. And as of 2016, you don't have to be a reigning queen or a donkey owner to reap its glowy benefits. The internet has made it 1000% easier to get your hands on the hard-to-come-by stuff in a slew of different formulas. From bar soap to sheet masks, here are five finds that will help you hack Cleopatra's milky skincare regimen.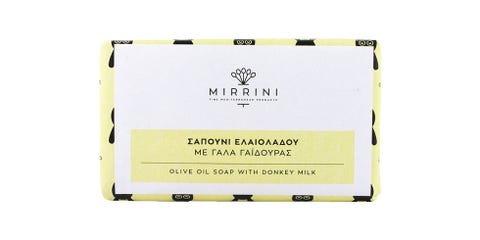 Made in Greece, this ultra-gentle soap teams olive oil with donkey milk proteins to nourish the skin. Use it to wash your face as a cleanser or let it melt into your bath à la Cleo.
Mirrini Olive Oil Soap with Donkey Milk, $9.99; amazon.com.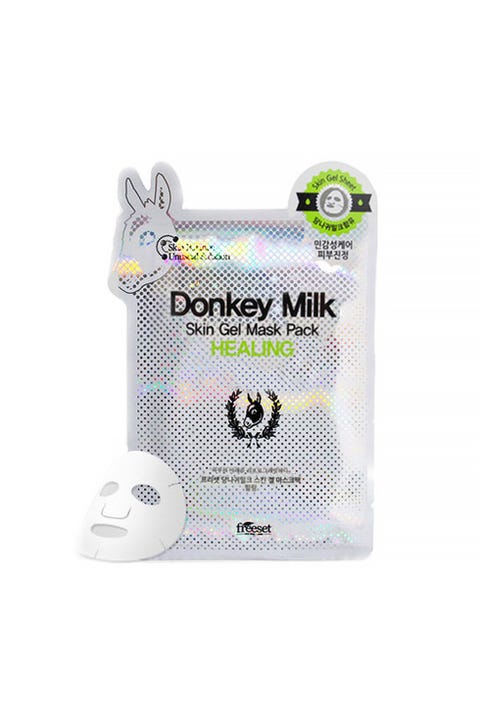 This healing formula relies on donkey milk for its high level of Omega 6, which is known to reinvigorate the skin and insulate moisture.
Freeset Donkey Milk Skin Gel Mask 10-Pack, $30; target.com.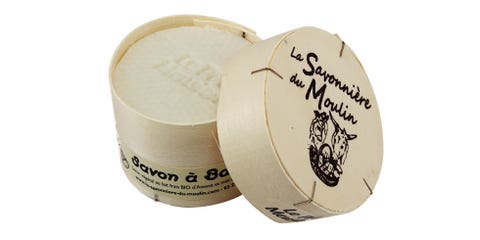 Whipped up in France, this chic AF shaving cream is made of 30% donkey milk i.e. if you slather it on as a shaving lubricant, your legs will be smooth and bright for days.
La Savonniere du Moulin Donkey Milk Shaving Soap, $25.95; maggardrazors.com.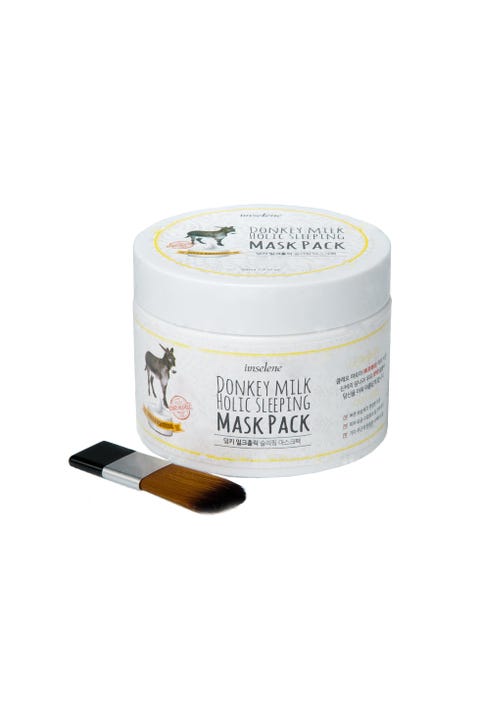 Marrying donkey milk extract with highly-nourishing ingredients like taro alkali, whey protein, and amino acids, this mask will brighten, firm, and hydrate your skin overnight for a next-level glow.
Donkey Milk Holic Sleeping Mask Pack, $15; us.memebox.com.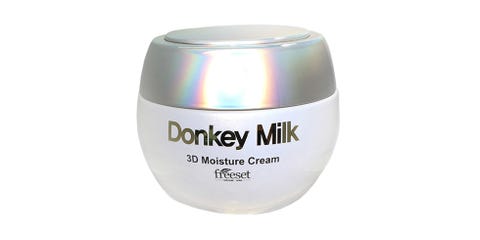 If you've looking to repair your skin, this milky cream will provide serious moisture, as well as reduce wrinkles, lighten dark spots, and provide a protective barrier for future damage.
Freeset's Donkey Milk 3D Moisture Cream, $45; us.memebox.com.

This content is created and maintained by a third party, and imported onto this page to help users provide their email addresses. You may be able to find more information about this and similar content at piano.io