6 Lazy-Girl Beauty Trends That'll Be Your Saviors This Summer
Little effort, big payoff.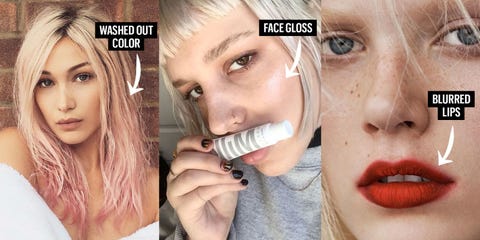 We're officially amidst lazy, hazy, crazy days of summer and our lo-mo is at an all time high in the beauty department—but only because it can be. From zero-maintenance dye jobs to 1-2-3-done makeup hacks, the latest trends are commanding you to give less of a f**k, without sacrificing polish or cool-girl-points. Here, a roundup of our best-loved, lazy-girl looks of the moment.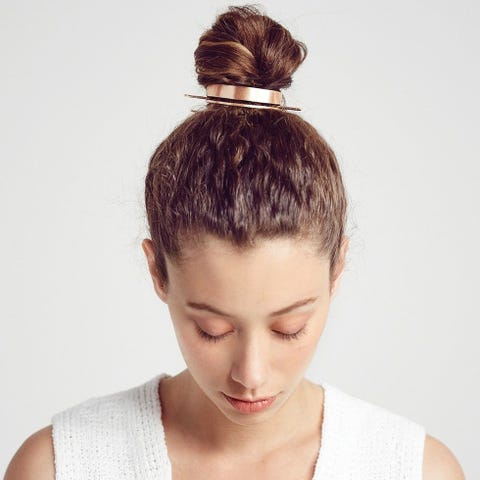 Editors' Note: As I type this, I'm currently sporting the same top knot I threw my hair into last night after I got caught in a downpour. Typically, this would be an obvious sign of defeat, but thanks to Jen Atkin's new collaboration with Chloe + Isabel, I had a solution: Reaching for The Bun Cuff. A work of art hair accessory, you just slip it over your bun (whether it's messy or Croydon-facelift status) and voilà, you've got a runway-ready updo.
Chloe + Isabel Bun Cuff, $45; chloeandisabel.com.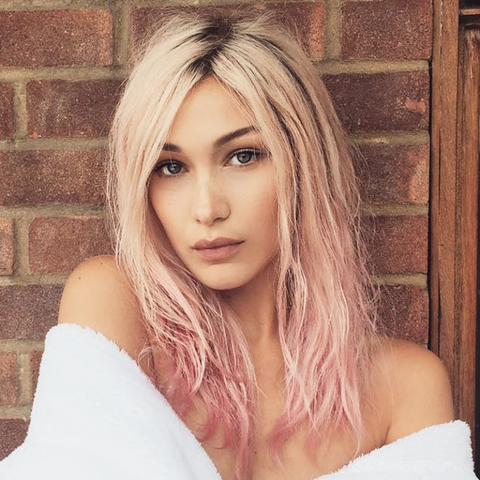 It's impossible to ignore the equal parts cool/lazy-girl appeal of a faded color dye job. That's why all the models are doing it. Whether it's being washed out by your shampoo or naturally bleached by the sun, there's a lived-in appeal that you should just embrace. Plus, your color looks different after each shower, making you like a human ombré. So make like Bella Hadid and dye your hair pink (or, err, fake it)—and perhaps allow for some visible dark root while you're at it.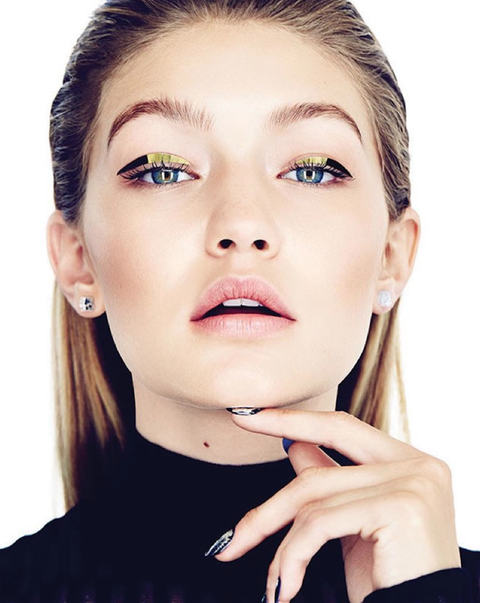 Even Kim Kardashian herself is jumping on the non-touring trend. Back when the trend first emerged, we got the lowdown from makeup artist Renee Sanganoo who coined the term.
"Instead of a heavy contoured look, non-touring is very soft," she explains. "It's about dewy and glowy skin—you don't want the skin to look super matte or dry. It's kind of like Spanx for the skin. You know you're wearing it, but no one's supposed to see it."
All you need is a primer and tinted moisturizer/or BB cream for coverage, and a highlighter (pearlescent or bronzed) for shine and sculpt.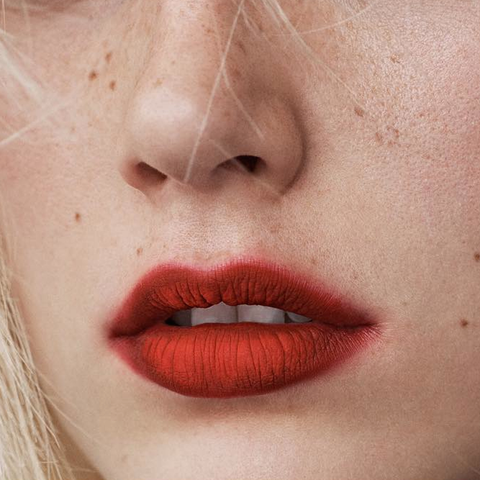 Lipstick is even more maintenance in summer thanks to sweat and excess oil (lovely, I know), which is all the more reason to embrace the melty-ness with a blurred lip. Makeup artist Violette (who created the above lip for Glamour Paris) endorses the look. What more do you need to know? All you have to do is blur the outer edges of the lips and add more color to the center for a natural-looking, I-just-had-few-glasses-of-wine pout.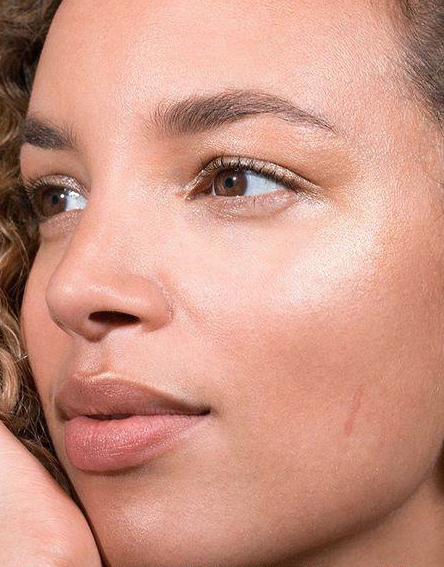 ICYMI: Glossier has streamlined the highlighting process by 1) Introducing Haloscope, a crystal-infused, sheeny highlighter that's amazing for beginners and 2) Identified the most important part of the face to show the light: The half-halo AKA the area from the brow bone to your cheekbones. Illuminate this area (just apply and blend with your fingers) and you'll become an instant gleaming goddess. Trust.
Glossier Haloscope, $22; glossier.com.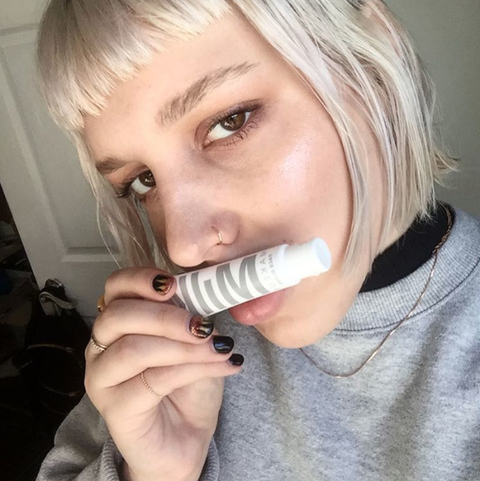 Obsessed with the strobed look? With their new Face Gloss, Milk Makeup has introduced a new way to get light-happy all over your face. The clear, non-sticky, and high-shine gloss makes it practically impossible to mess up and can be applied virtually anywhere, whether you want glossy lids, cheekbones, or even collar bones. It's all about that summer-ready sheen.
Milk Makeup Face Gloss, $20; milkmakeup.com.
This content is created and maintained by a third party, and imported onto this page to help users provide their email addresses. You may be able to find more information about this and similar content at piano.io