5 Signs We're in the Golden Age of Eye Makeup
Long live shadow and glitter and gloss.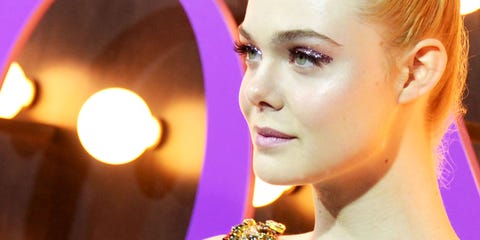 I don't want to put any limitations on humankind, so when I say that we, as a civilization, might be approaching the zenith of eye makeup, I do so cautiously. But still, the forthcoming recent cultural moments—from the runway to Olympic gymnastics—don't lie. Get in on it while it lasts.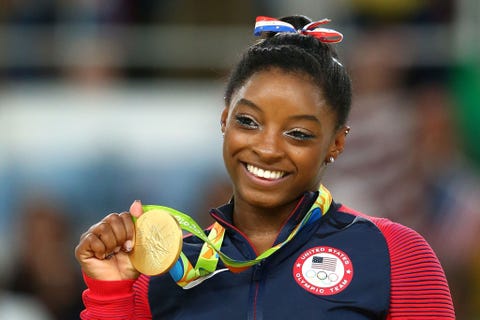 Not that anybody noticed while she was 683 feet in the air—because it was like "Wow, how??"—but Biles quietly brought the *editorial eye* to the Olympics/into homes across the world. That glitter liner is very Chanel Fall 2013, no?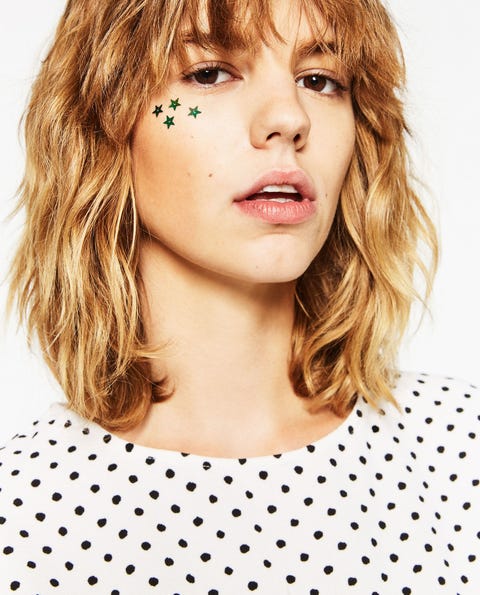 This is current-season Zara! S/O to whoever did the makeup, because just as the high-street store is scary-good at translating the runway's sensibilities, so too was the MUA at SparkNotes-ing looks such as the two ahead.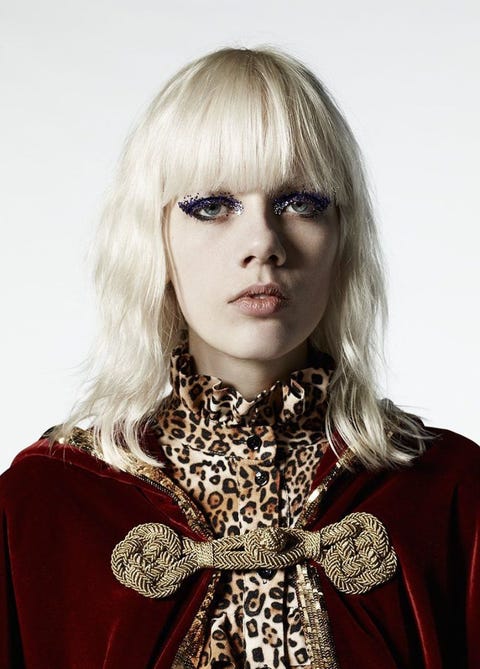 Me, tonight. (If only I had the Saint Laurent velvet to match.)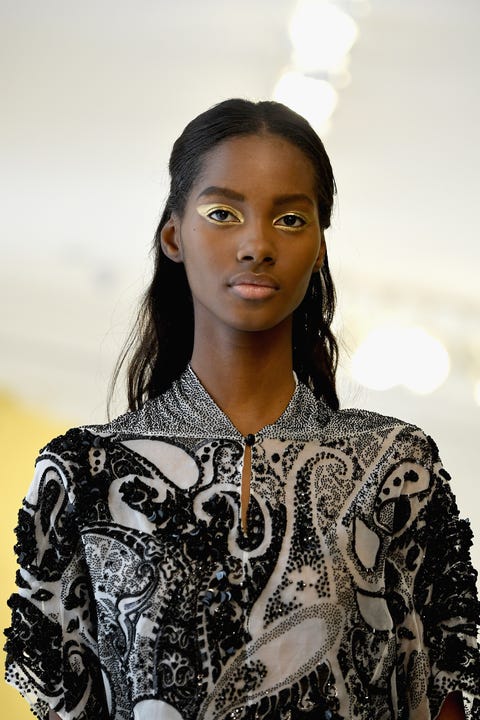 This Dior haute couture is also me, but not tonight because I would probably get too tired trying to make the shapes symmetrical and have to lie down.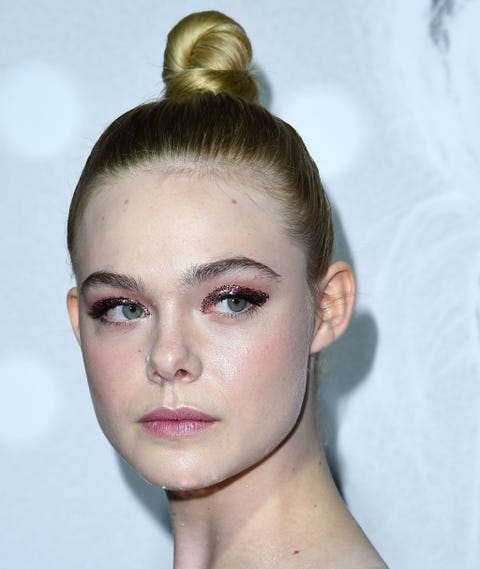 Name to know: Erin Ayanian Monroe, who paints the faces of the Fanning sisters and Bella Heathcote and has been doing the most masterful job of blending and adhering glitter to shimmery, slick lids.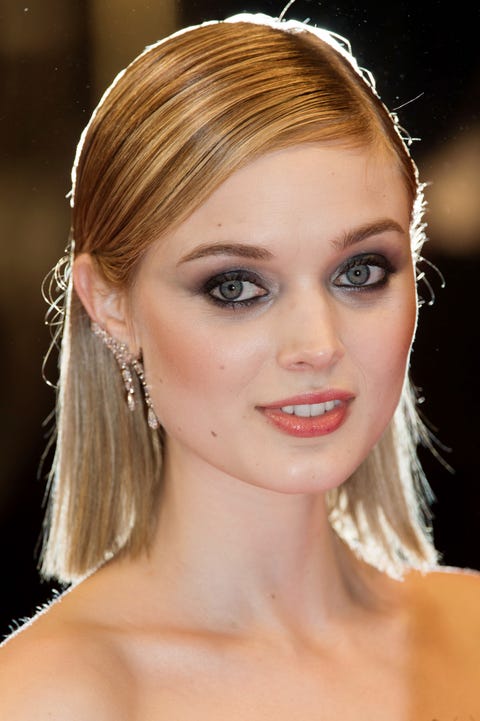 This is how the starlets are wearing their makeup these days, FYI.
This content is created and maintained by a third party, and imported onto this page to help users provide their email addresses. You may be able to find more information about this and similar content at piano.io