Sarah Hyland Gets A Temporary Restraining Order Against Her Ex
The five year relationship ended dramatically.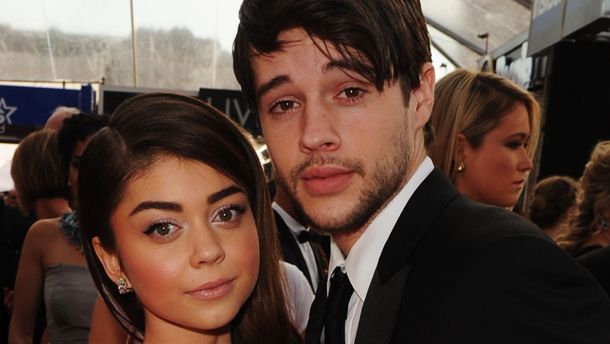 (Image credit: Archives)
Remember when Modern Family star Sarah Hyland and ex-boyfriend Matthew Prokop were the cutest young couple on the red carpet? The two recently parted ways after five years together. Thankfully so, as newly introduced legal drama shows that the breakup was tumultuous. After filing a petition on Friday, Hyland was granted a temporary restraining order (TRO) against her former flame, claiming that Prokop was physically and verbally abusive throughout their long-term relationship. Hyland also says that Prokop allegedly continued such treatment by threatening her following their split, leaving her countless "vile, threatening, and emotionally disturbing texts and voicemails," she says.
Until next month, when the two will head to court to determine whether or not the temporary order will become permanent, Prokop is legally required to stay at least 100 yards away from Hyland and her dog. This is just another harrowing reminder that domestic violence is never okay. Hyland's actions against her ex-boyfriend should be commended and the norm for women who are living in fear. Thinking of her and her safety.
Related:

Sofia Vergara Is The Biggest Female Money-Maker On Television


Modern Family's Sarah Hyland on Her New Film Vampire Academy