Actress Natassia Malthe Accuses Harvey Weinstein of Raping Her After the BAFTA Awards
The actress gave a detailed account of the alleged attack during a press conference with her lawyer in New York.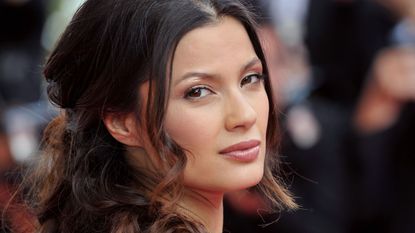 (Image credit: Getty Images)
Marie Claire Newsletter
Celebrity news, beauty, fashion advice, and fascinating features, delivered straight to your inbox!
Thank you for signing up to Marie Claire. You will receive a verification email shortly.
There was a problem. Please refresh the page and try again.
Norwegian actress Natassia Malthe has alleged that film producer Harvey Weinstein raped her in a London hotel room after the 2008 BAFTA Awards.
RELATED STORY
Malthe is the latest in a long line of women to come forward and accuse Weinstein of sexual assault, holding a press conference with her lawyer Gloria Allred in New York on Wednesday, during which she gave a detailed account of the alleged incident.
The 43-year-old star told reporters that after meeting the film producer in London on February 10, she told him that she was staying at the Sanderson hotel after being put on the spot.
She claims that she was awoken by "repeated pounding" on her hotel room door and from someone shouting: "Open the door Natassia Malthe, it's Harvey Weinstein."
After opening the door, Malthe alleges Weinstein was semi-dressed and implied that having sex with him would secure her a film role. She alleges that he then began to touch himself.
"I was sitting on the bed talking to Harvey when he pushed me back and forced himself onto me. It was not consensual. He did not use a condom," Malthe said. "I was completely grossed out. I believe that I disassociated during the time that he was having sex with me. I laid still and closed my eyes and just wanted it to end. I was like a dead person. Afterwards I lay there in complete disgust."
Malthe alleges that the next day she received a script, and went back to L.A., where she was under the impression she had the role in the musical drama Nine co-starring Daniel Day Lewis, Nicole Kidman, and Judi Dench.
She claimed that Weinstein then invited her Beverly Hills Peninsula Hotel where he alleged an assistant would be present. But once she had arrived, she claims he asked her to take part in a threesome with another woman.
She added: "I had experienced sexual harassment from other powerful men in Hollywood, but my experiences with Harvey were the worst."
Her lawyer Allred said that Malthe was "considering" reporting the alleged attack to police.
Weinstein is currently the subject of criminal investigations in London, New York, and Los Angeles. The Weinstein Company—which he co-founded with his brother Bob and was recently fired from—is the subject of a civil rights investigation.
Weinstein has "unequivocally denied" allegations of non-consensual sex.
Celebrity news, beauty, fashion advice, and fascinating features, delivered straight to your inbox!
Naomi Gordon is news writer mainly covering entertainment news with a focus on celebrity interviews and television.