Watch Tom Hardy Getting Into Shape for 'Venom'
You're welcome.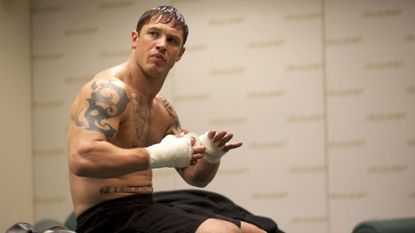 (Image credit: ARCHIVES)
If you've seen Warrior, Bronson, The Dark Knight Rises, or pretty much anything Tom Hardy's been in, you know that the man is no stranger to bulking up for a role.
The latest film to demand such a transformation is Venom, the sort-of-Marvel-spin-off that will see Hardy play one of Spiderman's most iconic villains, only in a film without Spiderman.
Filming is currently underway in Atlanta, and Hardy has been training up to five times a week (and sometimes twice a day) in MMA to prepare for the role, as his trainers, Nathan Jones and Mark Mene, shared below.
If that hasn't persuaded you, here's another of Hardy himself. Please enjoy:
Venom is set to be released on October 5th 2018.