Jay Z Has Been Personally Calling Tidal Users to Say Thanks
Can he put Beyoncé on the line for us?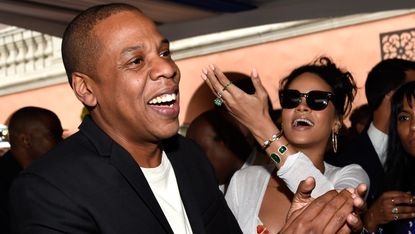 (Image credit: Archives)
Here's one thing Tidal has that Spotify can't beat: celebrity customer service. Business Insider (opens in new tab) reports that the streaming service's founder Jay Z has been personally calling users to thank them.
"One of [his fans] made the funniest comment," executive Vania Schlogel told the site (opens in new tab). "He said, 'This is the best customer service call I've ever received!'"
Jack White, along with several other musicians who back Tidal, have also been making personal calls. On the service, musicians get the contact info of people who listen to their music, so they can get direct feedback from them. It's almost a little creepy if you think about it, but Jay Z fans aren't exactly going to complain if they get a call from Hova.
And that's not all the rapper-turned-mogul is doing to promote Tidal. He just released the video (opens in new tab) for his song,"Glory" on the service, and the song features none other than a two-day-old Blue Ivy on vocals. All that cuteness might be even better than a phone call.
You should also check out:
Beyoncé Just Released a Super Sweet Anniversary Song for Jay Z (opens in new tab)
Rihanna's New Music Video for "American Oxygen" Has a Powerful Message (opens in new tab)
A Visual History of Beyoncé at the Grammys (opens in new tab)
Megan Friedman is the former managing editor of the Newsroom at Hearst. She's worked at NBC and Time, and is a graduate of Northwestern's Medill School of Journalism.