Hillary Clinton Makes Fun of Donald Trump (and Herself) on SNL
Who said Hillary doesn't have a sense of humor?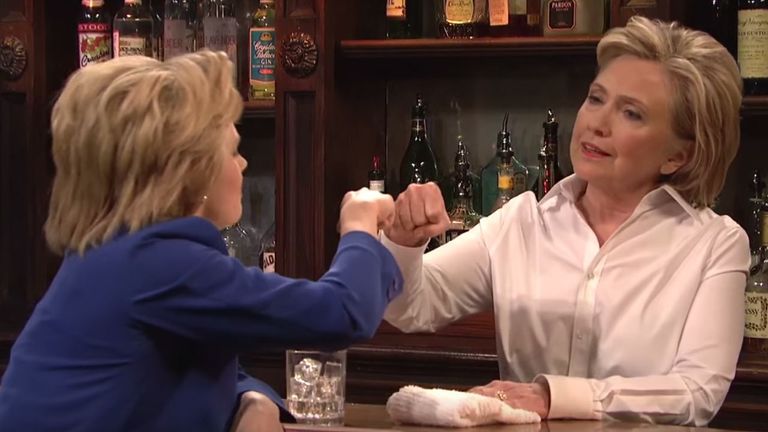 (Image credit: YouTube)
Last night, Miley Cyrus hosted the premiere of Saturday Night Live's 41st season. But despite Cyrus's attention-grabbing opening outfit, it was Hillary Clinton who stole the show.
The democratic front-runner rallied her latent comedic skills for her cameo alongside SNL cast member Kate McKinnon. The real Clinton, as Val the bartender, played off McKinnon's doppelgänger Clinton, proving once and for all that she does indeed have a sense of humor about herself (because she's cool like that, remember?)
Even better than Clinton's newly revealed aptitude for self-effacing humor: her killer impersonation of Donald Trump. Which was *almost* as good as Taran Killam's.
Watch the clips below:
Sarah Lindig is the senior digital editor, overseeing special projects for Harper's Bazaar.