This Is How Much It Costs to Get an Actress Golden Globes-Ready
Good thing the dress and jewels are free.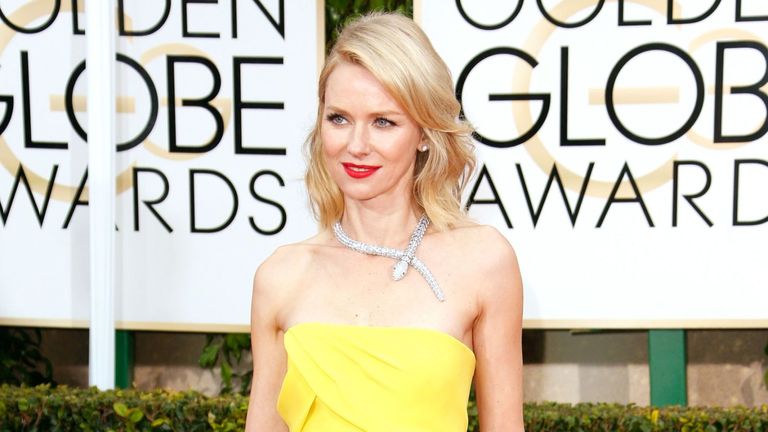 (Image credit: Getty Images)
It may seem like celebrities just appear on the red carpet Cinderella-style—perfectly coiffed and impeccably assembled with just the flick of a magic wand, but the prep work leading up to a major awards show like the Golden Globes is actually far more painstaking and expensive than you may think. As we all know, the designer gowns and glittering jewels that celebrities wear to big events are typically loaners (a.k.a. free), but that's just a portion of what's required to create a memorable red carpet arrival. It takes an entourage of people for an actress to execute a flawless look, and the top players in the biz come at a hefty cost that starts multiplying weeks before the event takes place.
After crunching a few numbers and getting input from experts, the New York Post (opens in new tab) estimates the expenses to get an actress Golden Globes-ready at upwards of $44,000—and that's not even including the price of the borrowed dress and jewels. Here's the breakdown:
Dress: Gratis
Stylist: $10,500
Stylists-to-the-stars charge around $1,500 per day for at least a week of work leading up to the ceremony. The actress's film/production studio may foot the bill, particular if she's a motion picture nominee.
"There's a lot of prep involved—we're talking weeks!" explains stylist Micaela Erlanger, who is dressing Lupita Nyong'o for this year's ceremony. "From talking to designers if you're doing something custom to getting the samples in and, of course, fittings—it's crazy."
Tailor: $2,500
Prestigious fashion houses like Chanel will often send their own couture-trained tailors to perform any alterations and adjustments for the best possible fit. Flight fare from the label's European headquarters to Los Angeles is around $1,500, plus at least $1,000 for accommodations. These expenses are typically covered by the brand, which in turn benefits from the publicity.
Jewelry: Gratis
Security and Insurance: $20,000
Amy Adams was loaned $530,000 worth of Tiffany and Co. jewels for last year's awards ceremony—but that doesn't mean costs weren't incurred. Between the armored trucks used to deliver the goods to the fitting and again to the event, the security guards hired to keep the precious pieces safe on these occasions, plus the insurance, expenses can easily add up to $20,000 or more according to experts at Stone Security Services (a company that frequently works major red carpet events like the Golden Globes.)
"Armored trucks, guards and insurance are all part of the process," Forevermark Diamond expert Kristen Trustey tells the Post. "Once a stylist has made their selections, we typically bring the jewelry to a fitting with the celebrity."
Hair: $6,000
Celebrity hairstylist Chris McMillan, who created Jennifer Aniston and Julianne Moore's tresses at last year's Golden Globes, reportedly has a daily rate of $2,000. Span approximately three days to allow for consultations and test-runs, plus the night of the event, and the bill will run about $6,000.
Makeup: $5,000
Top makeup artists will charge at least $1,500 per hour for their transformational services—and when it comes to a celeb's face, subject to intense scrutiny and glaring flashbulbs, top expertise is essential. (White powder disaster, anyone?) Celebrities will typically have a consultation and trial of their beauty look beforehand. This prep time, combined with the hour minimum it takes to create that camera-ready visage the night of, and you're looking at around $5,000.
Nails: $300
With hundreds of thousands of dollars worth of jewelry adorning your fingers and wrists, nails are not to be forgotten. Stars can expect to shell out $300 for a house-call appointment with a celebrity manicurist to make sure every tip is polished to perfection.
Grand Total: $44,300
Apparently, it takes a lot of green to walk the red carpet. Follow our live coverage (opens in new tab) of tonight's Golden Globes to see all the most glamorous celebrity style.
I am an experienced editor, writer, and creative strategist, specializing in fashion, beauty, and lifestyle content for digital media outlets, as well as video and social platforms. While I currently operate as a freelance contributor/consultant, with such clients as The Zoe Report, my 10+-year background in the industry was cultivated at the dot-coms of elite publications, including Harper's BAZAAR, ELLE, and Marie Claire.