Cardi B Shows Ellen DeGeneres the Sex Position She Was in When She Got Pregnant
She's the most.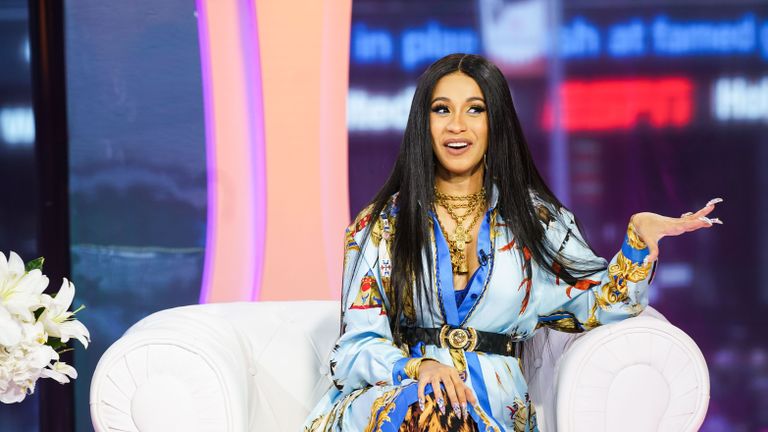 (Image credit: Getty Images)
Cardi B has no filter when it comes to live interviews. This morning the mom-to-be showed Ellen Degeneres the sex position she was in when she got pregnant. After congratulating the 25-year-old, Ellen shows a video of Cardi B twerking at Coachella last weekend, with a clearly visible baby bump.
Ellen points out a moment when Cardi B is on the ground in a crab walk-like position. "It looks like you're ready to give birth right there," Ellen says.
"They say the more you move the easier it will come out," Cardi B jokes about her twerking. "I was just trying to show the world how I get pregnant in the first place."
And apparently it looked a little something like this:
"We were all curious and we didn't know how, and now we do—so that's great," Ellen jokes, while Cardi B continues to point to the shot of her in the reverse cowgirl-like position.
Cardi B revealed her pregnancy during her performance on Saturday Night Live by wearing a skin-tight dress that accentuated her baby bump. Watch more of this hilarious interview below, and know there's lots of the rapper's signature "okurrrrs."