Director Michael Bay's Comments About Kate Beckinsale's Looks Are *Seriously* Messed Up
The actress recalled her experience working with him back in 2001.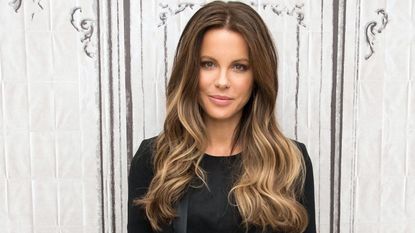 (Image credit: Getty Images)
Marie Claire Newsletter
Celebrity news, beauty, fashion advice, and fascinating features, delivered straight to your inbox!
Thank you for signing up to Marie Claire. You will receive a verification email shortly.
There was a problem. Please refresh the page and try again.
Kate Beckinsale is a highly accomplished actress, but that doesn't mean she hasn't been subjected to Hollywood sexism throughout her career.
While appearing on The Graham Norton show, the actress recalled how director Michael Bay seemed to be more focused on his distaste for Beckinsale's looks than on her acting ability while working together on the 2001 film Pearl Harbor.
"I don't think I fitted the type of actress Michael Bay the director had met before," she said. "I think he was baffled by me because my boobs weren't bigger than my head and I wasn't blonde. I'd just had my daughter and had lost weight, but was told that if I got the part, I'd have to work out. And I just didn't understand why a 1940s nurse would do that.
The actress also recalled how Bay repeatedly commented on Beckinsale's level of attractiveness to the press while praising the acting skills of her male co-stars Ben Affleck and Josh Hartnett:
"And then, when we were promoting the film, Michael was asked why he had chosen Ben [Affleck] and Josh [Hartnett], and he said, 'I have worked with Ben before and I love him, and Josh is so manly and a wonderful actor'. Then when he was asked about me, he'd say, 'Kate wasn't so attractive that she would alienate the female audience.' He kept saying it everywhere we went, and we went to a lot of places."
Why Bay would go out of his way to insult one of the stars of his own movie is baffling and highlights just how easily and often women in Hollywood are reduced to their looks.
Celebrity news, beauty, fashion advice, and fascinating features, delivered straight to your inbox!