Meghan Markle Is Reportedly Planning a Secret Trip to Visit Her Estranged Father, Thomas Markle
Meghan Markle is reportedly planning to visit her estranged father, Thomas Markle, during her upcoming trip to the United States. Thomas has given several interviews about Meghan since the royal wedding.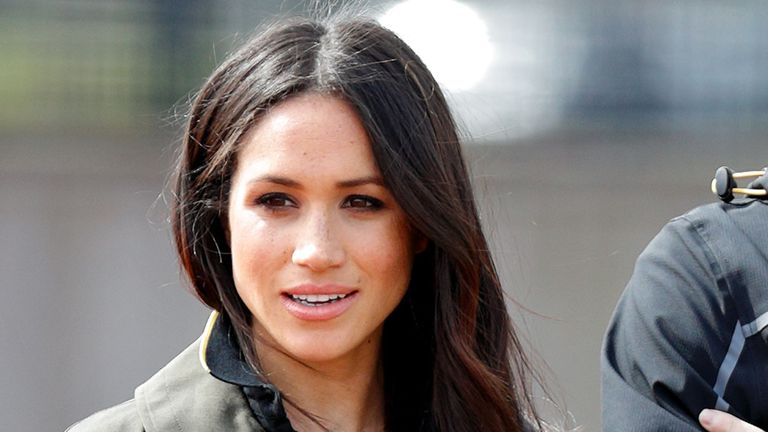 (Image credit: Max Mumby/Indigo)
For the most part, Meghan Markle's life has been going great. She married the love of her life. She gets to dedicate herself to meaningful charity work. And she has some kickass new in-laws who love her to pieces.
Unfortunately, things haven't been as smooth on Meghan's side of the family. While she and her mom, Doria Ragland, are close as ever, there's been some...let's call it "tension" between Meghan and her father, Thomas Markle. The 74-year-old made headlines earlier this year for staging adorable paparazzi photos that appeared to show him preparing for the royal wedding and then skipped his daughter's nuptials all together because of a health issue (which was also later rumored to be fake).
He's also given a slew of tell-all interviews and openly criticized Meghan, Prince Harry, and pretty much the whole royal family. It's been a cringe-inducing saga, to say the least.
Now, as Meghan's planned solo trip to the United States nears, speculation is mounting that she might meet with her dad and try to patch things up.
"The possibility of a reunion has been discussed and Meghan looks set to incorporate it into her trip," a source told The Mirror. "Thomas is apparently keeping two dates free at the end of the month with a view to traveling from his home in Mexico to LA to meet his daughter. The location and exact dates will be top secret for both their sakes. It is a very sensitive time for them, but the intent seems to be to heal the rift."
Here's hoping that, if this "top secret" meeting does take place, Thomas actually keeps it private, but let's face it, there's every chance he leaks the audio on Snapchat or something.