Ashley Graham Strips Down and Discusses the Important Lesson Her Mom Taught Her About Cellulite
Spoiler alert: Everyone has it and it's not a big deal.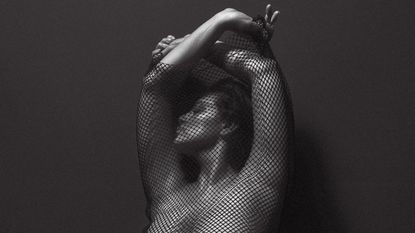 (Image credit: Mario Sorrenti/V Magazine)
Ashley Graham may be the queen of self-love and body positivity today, but as she recently revealed in an interview for V Magazine, she wasn't always so confident in herself.
After stripping down for a gorgeous nude photo shoot, the supermodel spoke with Tracee Ellis Ross about her body image struggles and how she almost quit the industry at 18 because she felt "disgusted" with herself. When she told her mom she was planning on giving up and heading home, however, she instead received some major words of wisdom.
"I think I hit bottom around 18,"Ashley told Tracee. "I was disgusted with myself and told my mom I was coming home. And she told me, 'No, you're not, because you told me that this was what you wanted and I know you're supposed to do this. It doesn't matter what you think about your body, because your body is supposed to change somebody's life.' To this day that sticks with me because I'm here today and I feel that it's okay to have cellulite."
The model went on to discuss the brilliant way her mother responded when she first realized she had cellulite, and how she taught her from a young age that it's completely natural and nothing to be ashamed of.
"I remember my first signs of cellulite, in middle school," she said. "I remember telling my mom, 'Isn't it disgusting? It's so ugly.' She pulled her pants down and said, 'Look, I have it, too.' And I was like, 'Gasp!' She looked at me, then at it, and just rolled her eyes."
"She didn't tell me that it's beautiful or ugly," she continued. "She just made it a nonissue. It doesn't define my worth. If women like you and me continue to preach that, then I feel like younger girls are going to grasp it and they're going to be like, 'Who cares!'"
It's safe to say Ashley is already doing a pretty amazing job at preaching that message loud and proud—and it's definitely working. For the rest of her interview, head over to V Magazine's website right here.
Follow Marie Claire on Facebook for the latest celeb news, beauty tips, fascinating reads, livestream video, and more.
Gina Mei is a writer and editor based out of Los Angeles. When she isn't writing, reading, and lost in an Internet vortex, she can usually be found petting the nearest dog.