Olympic Medalist: "I Don't Know Another Female Track & Field Athlete Who *Hasn't* Had an Abortion"
Sanya Richards-Ross is hoping to break the taboo and educate others.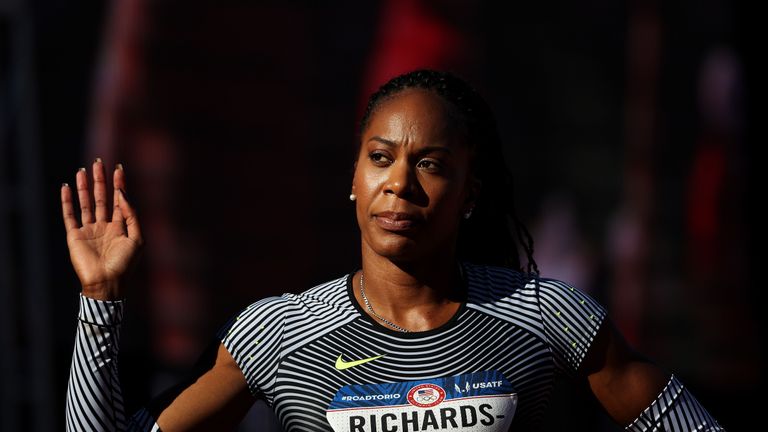 (Image credit: Patrick Smith/Getty Images)
By Naomi Gordon published
London 2012 double-gold medalist Sanya Richards-Ross has revealed that every track-and-field athlete she knows has had an abortion, and according to her, it's mainly due to the lack of accurate information and education about contraceptives and sexual health available to young female athletes.
The 32-year-old sports star admitted she had an abortion the day before she left for the Beijing Olympics in her new book Chasing Grace: What the Quarter Mile Has Taught Me about God and Life, and hopes to get the conversation started to help others in similar situations.
RELATED STORY
I Was Forced to Choose Between an Abortion or a Mental Hospital
Speaking to Sports Illustrated's Now program, she revealed: "The truth is it's an issue that's not really talked about, especially in sports, and a lot of young women have experienced this. I literally don't know another female track-and-field athlete who hasn't had an abortion—and that's sad. So, for me, I'm hoping that this will open up some discussions, to helping especially a lot of young women who were in my situation not experience what I did."
Richards-Ross also highlighted the "miseducation" about pregnancies and menstrual cycles fed to aspiring young female athletes.
"At that time in your life, when you're in college, you don't feel comfortable talking to your mom. So, a lot of the information you get is from your peers," she continued. "It's going to sound silly to some people but, in our community, people don't want to take the pill because you put water weight on. And then people tell you when you're extremely fit, you can't get pregnant because our [menstrual] cycles are shorter. So, there's a lot of miseducation that happens to young women in college, because we're educating ourselves."
RELATED STORY
This HBO Documentary Is Going to Change How We Talk About Abortion
Recalling her abortion in her book, which she had at 23 before going on to win individual bronze and relay gold in Beijing, she wrote: "I made a decision that broke me, and one from which I would not immediately heal. Abortion would now forever be a part of my life. A scarlet letter I never thought I'd wear."
Richards-Ross is currently expecting her first child with husband Aaron Ross.
Follow Marie Claire on Facebook for the latest celeb news, beauty tips, fascinating reads, livestream video, and more.
Naomi Gordon is news writer mainly covering entertainment news with a focus on celebrity interviews and television.